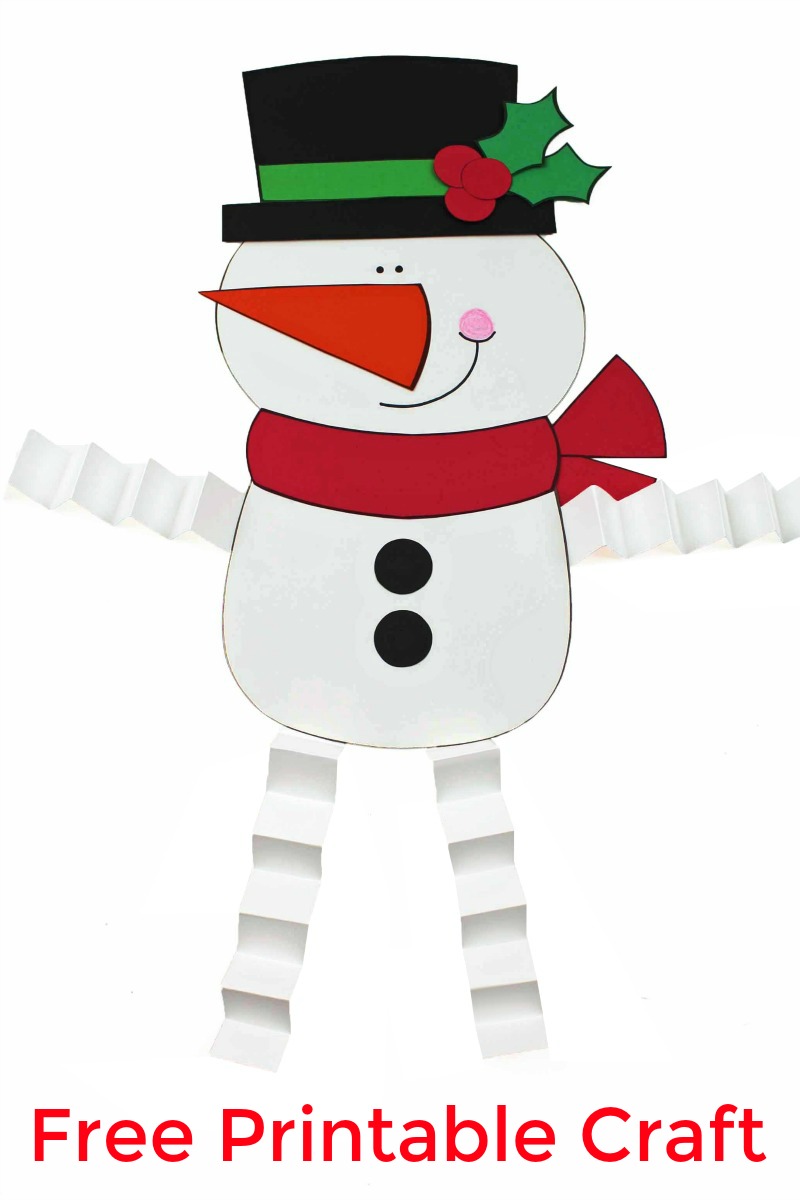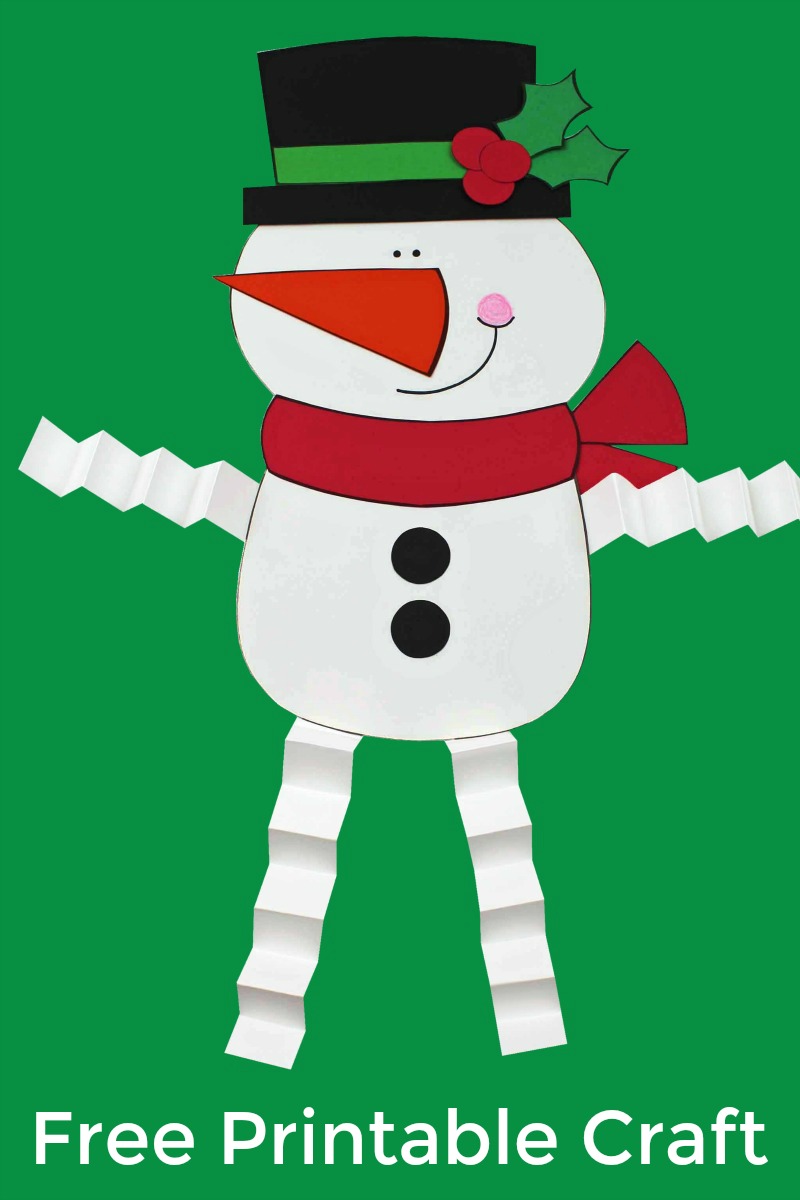 Snowman Papercraft
Free Printable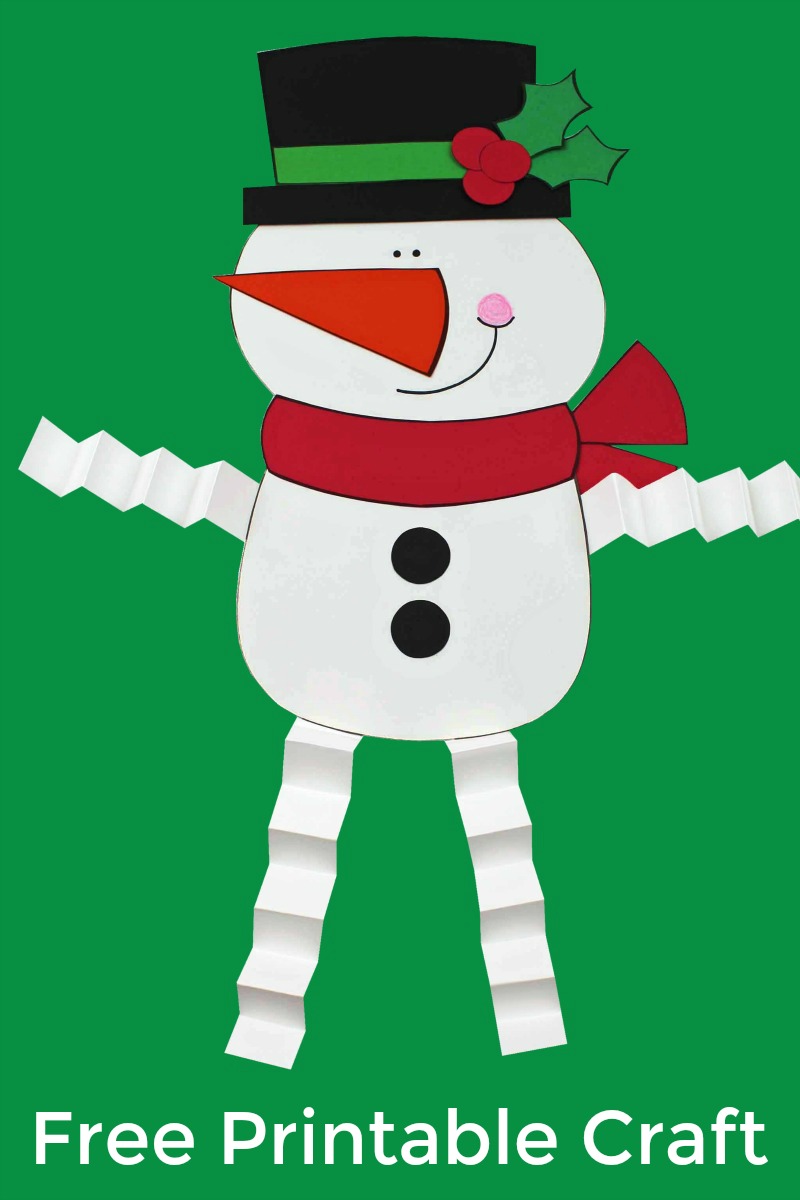 Snowmen crafts are fun, but this accordion leg printable snowman craft is extra fun for the holidays.
Print it out, so your kids can make the craft.
Or make it yourself, so you can display it in your home or classroom.
The happy snowman has a stylish hat adorned with holly, warm winter scarf and, of course, a carrot for a nose.
The springy accordion legs and arms are what give this frosty guy that extra element of fun.
Free Printable Snowman Craft
Supplies
Cardstock or Construction Paper (3 White, 1 Orange, 1 Red, 1 Black, 2 Green)
Scissors
Glue Stick
Pink Crayon
Black Marker
Instructions
1) Download the free 7 page snowman template.
2) Print each of the pages on the appropriate color cardstock that is listed on the top of each page.
3) Cut 2 inch wide strips of white paper for the arms and legs. Create an accordion fold in the paper going back and forth lengthwise.
4) Assemble the character body pieces and glue together. Draw the eyes and mouth with black marker and add a rosy cheek with the pink crayon.
5) Glue the accordion arms and legs to the body.
6) Let glue dry, so that you can put the craft on display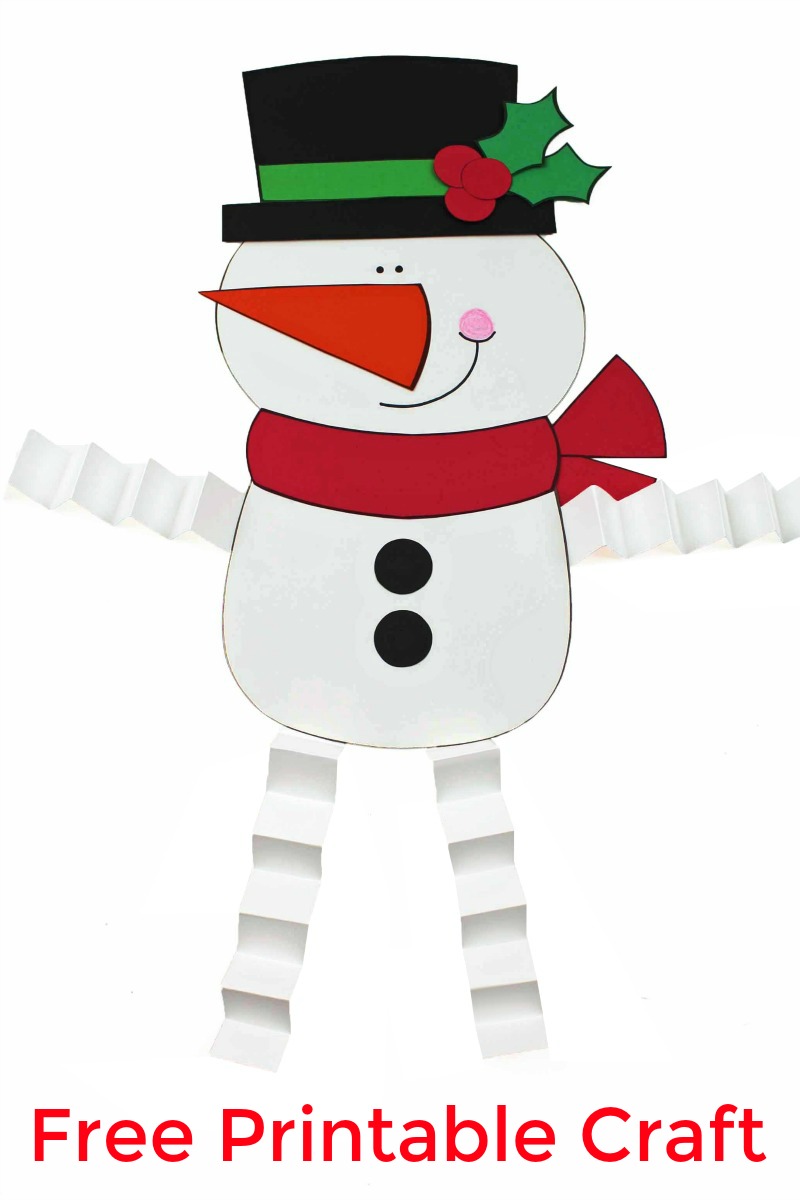 Click HERE to download the free printable accordion leg snowman craft, so your kids can make this frosty holiday craft.
Check out my other crafts and free printables, so you and your family can have lots of fun.