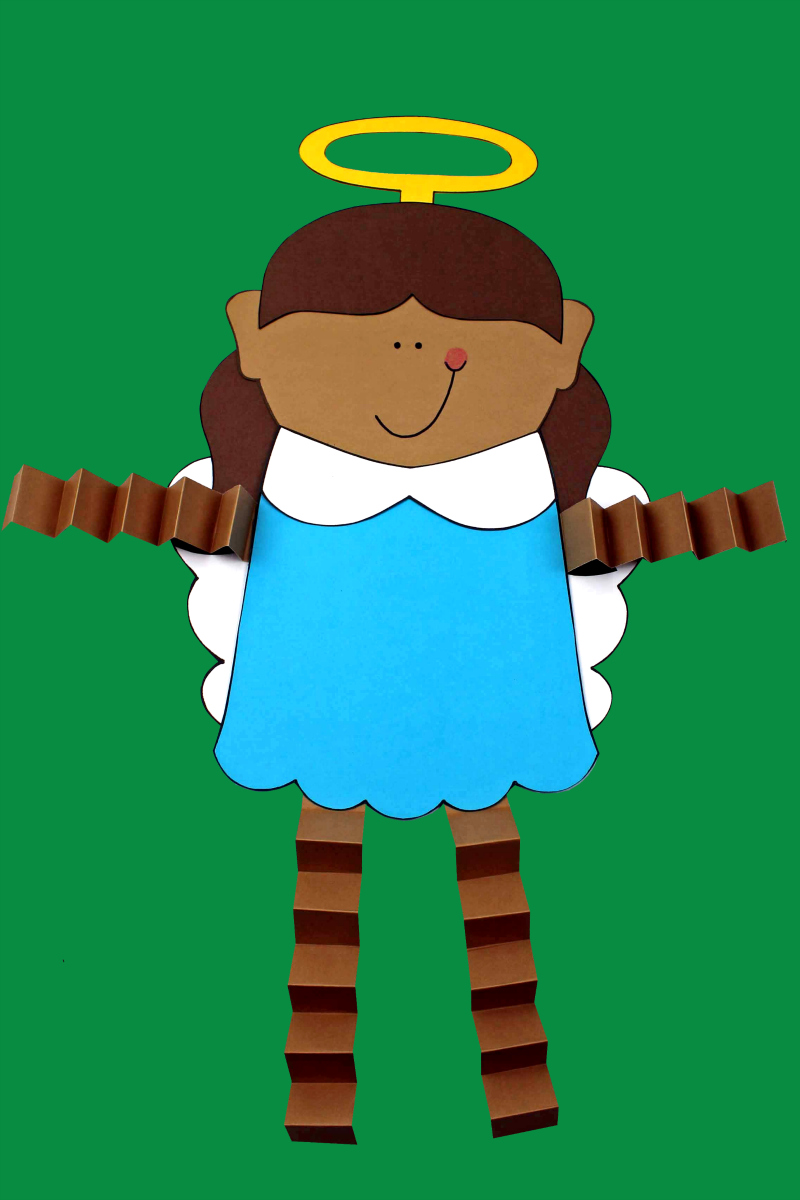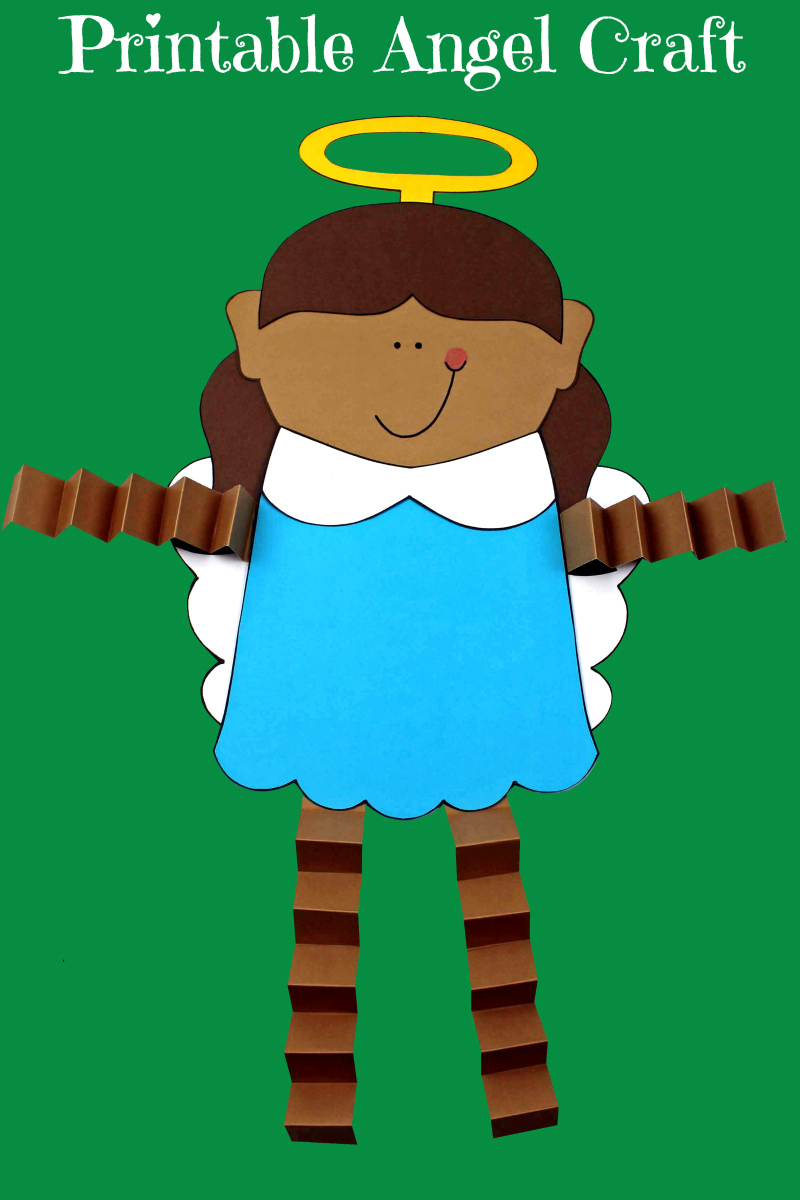 Christmas Angel
Free Printable Accordion Leg Craft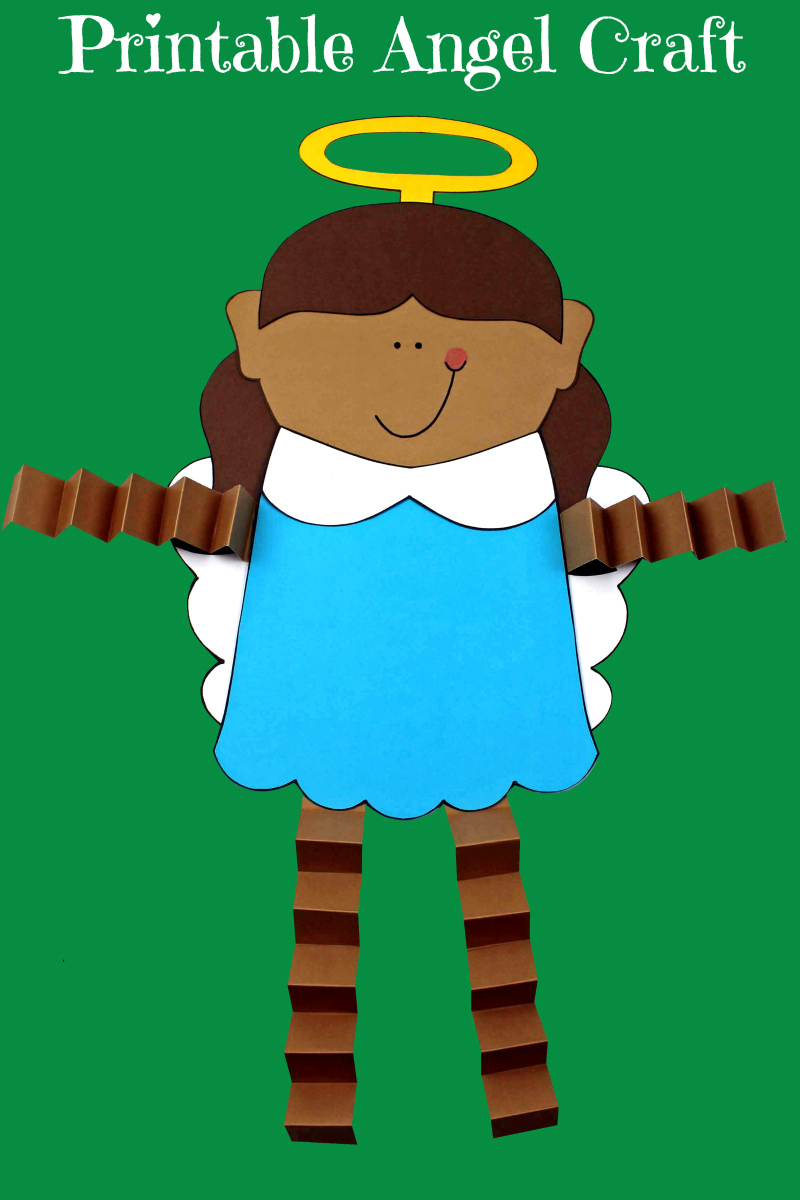 Your kids can create some holiday magic, when you help them make this free printable angel craft out of basic crafting supplies.
Once you download the pdf template, this craft can be printed, cut and assembled by kids of all ages.
Bigger kids may be able to complete the angel all by themselves, but little ones will need some help.
Whatever their age, the angel craft will look great as part of your holiday decor.
You can choose the same exact colors as in my sample or you can choose other colors for the skin, hair and clothing for a personally customized angel.
Make one angel or a big group of them.
Joy to the world!
Printable Angel Craft
Supplies
Cardstock or Construction Paper (2 Blue, 2 Flesh Tone, 1 Hair Color, 1 Yellow, 1 Pink, 2 White)
Scissors
Glue Stick
Pink Crayon
Black Marker
Instructions
1) Download the free 8 page printable angel template.
2) Print each of the pages on the appropriate color cardstock that is listed on the top of each page. Use the same hair and skin colors as in the photos or select your own. Feel free to adjust the clothing colors, as well.
3) Cut 2 inch wide strips of flesh tone paper for the arms and legs. Create an accordion fold in the paper going back and forth lengthwise.
4) Assemble the character body pieces and glue together. Draw the eyes and mouth with black marker and add a rosy cheek with the pink crayon.
5) Glue the accordion arms and legs to the body.
6) Let glue dry, so that you can put your child's craft on display
Click HERE to download the free printable angel craft, so your child can make this fun Christmas art project.
Check out my other crafts and free printables, so you and your family can have lots of fun.