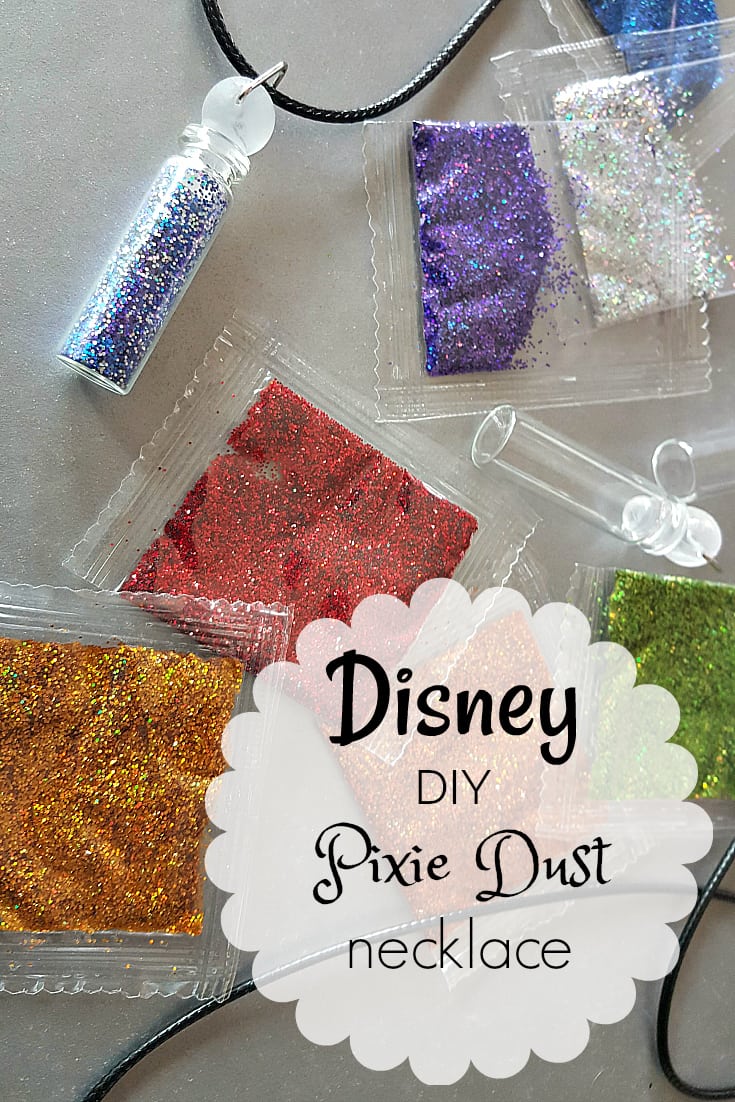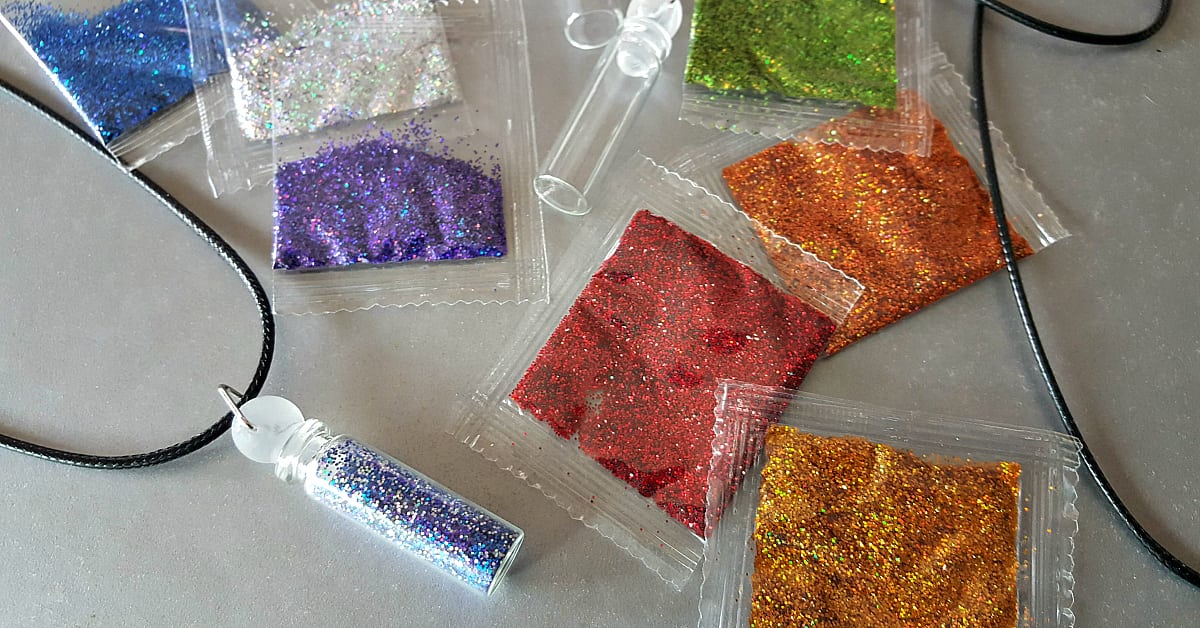 DIY Pixie Dust Necklace
Fairy Party Craft or Peter Pan Family Movie Night Activity
It is the 65th anniversary of Peter Pan and I'm ready to celebrate! I'm watching the movie again, of course. And, I've crafted a super cute DIY pixie dust necklace that is easy for kids and adults to make.
The pendant has plenty of sparkle and can be customized with whatever colors you like.
You can make one for yourself or it can be a fun craft for a birthday party or other group activity.
The Tinkerbell necklaces are easy on the budget, which is always nice. This is a frugal craft that doesn't feel cheap.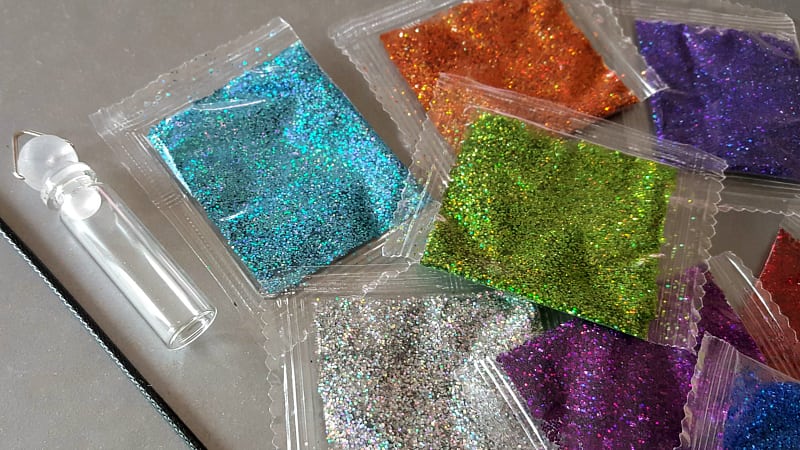 Pixie Dust Necklace
Supplies
Leather-like cord with lobster clasp (black 20 piece or 50 piece or multi-colored cord)
Bottle Charm (rubber stopper or cork stopper)
Glitter (jars or packets)
Instructions
Fill the bottle with your choice of glitter.
Shake.
Hang on the cord and wear.
Tip
I prefer using the inexpensive glitter packets, since they are easier to use without spilling. Just cut a small corner off of the packet and then pour into the bottle pendant.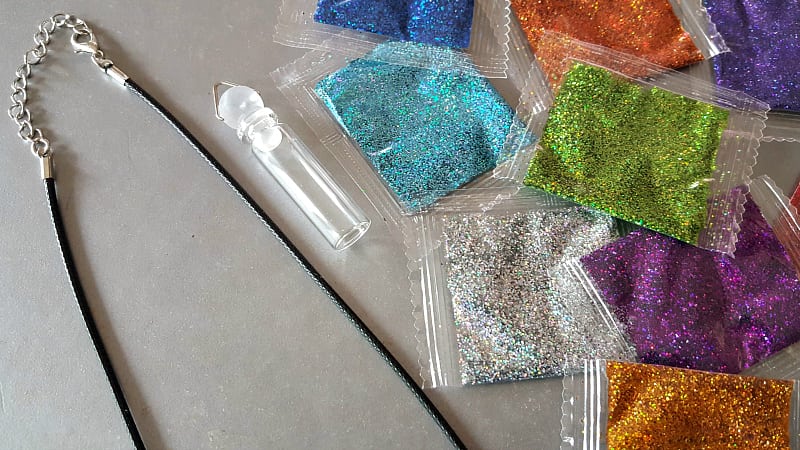 All you need is faith, trust and a little pixie dust!
This simple DIY project takes care of the fairy dust, so all you need to take care of is the faith and trust.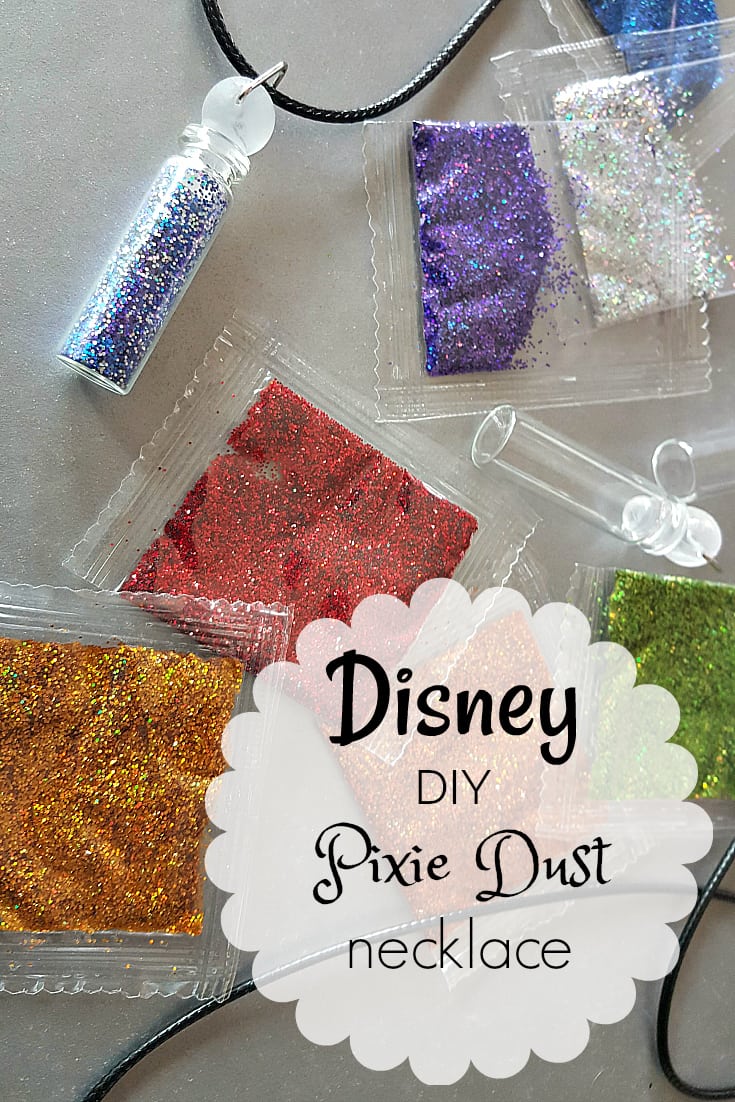 Also, see these free Disney Peter Pan printable coloring pages, crafts and more.