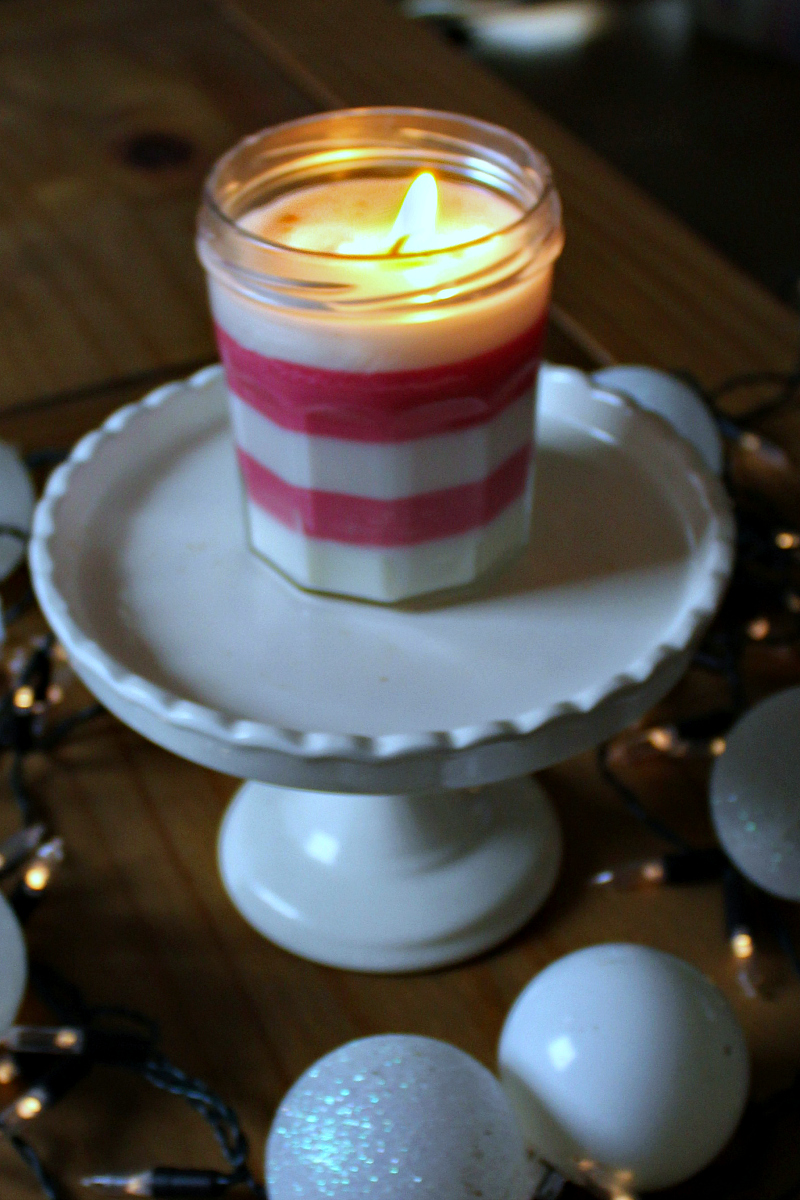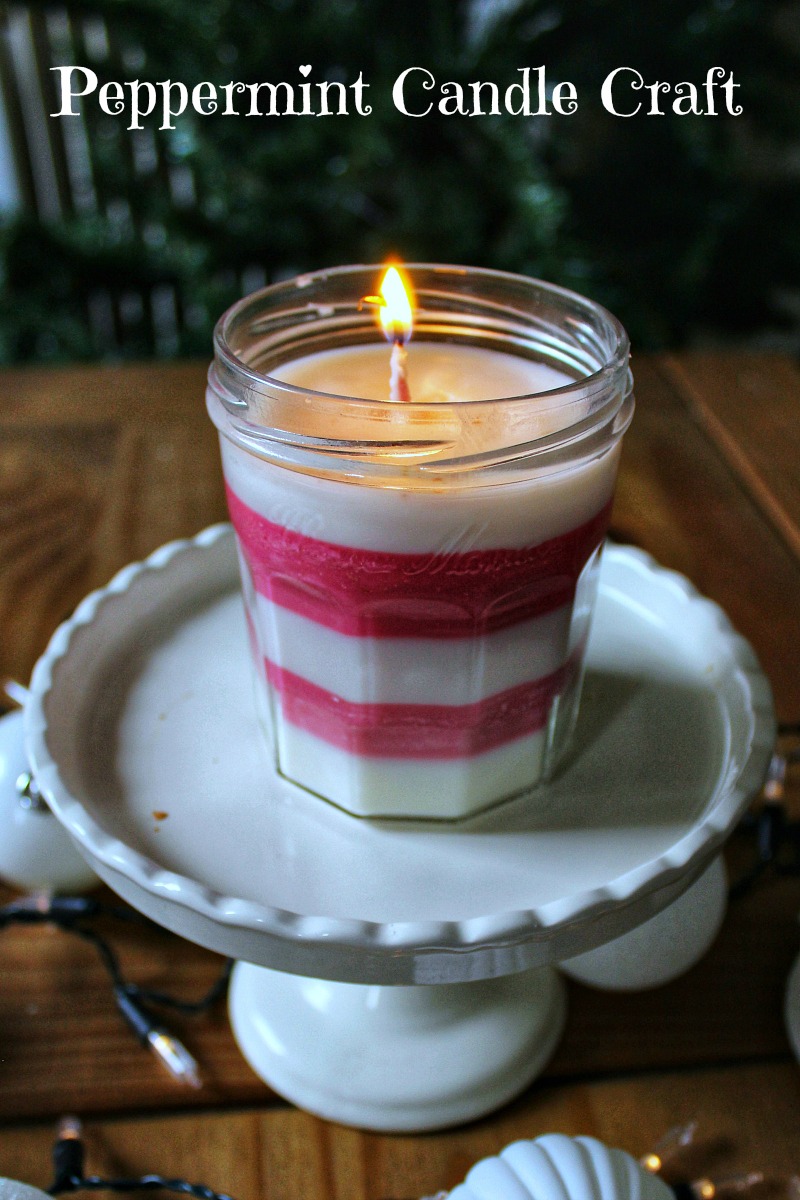 DIY Soy Candy Cane Candle
Easy Holiday Craft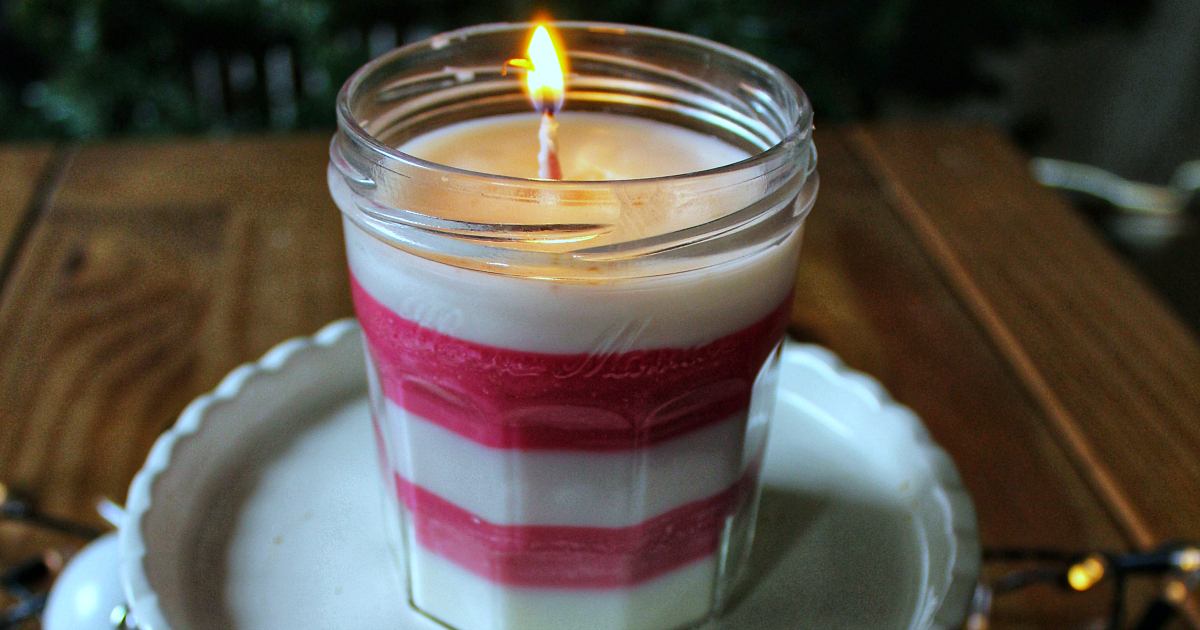 Make this easy homemade peppermint candle craft, so you can use it yourself or give it as a diy Christmas gift.
The peppermint scented candle smells fantastic, of course, but it also looks cute with its alternating red and white layers.
This homemade soy candle is simple to make, but it does require a bit of patience.
To make the red and white candy cane stripes, it needs time to harden before you add each new layer.
It can take a day or more to complete the project, but your actual crafting time is minimal.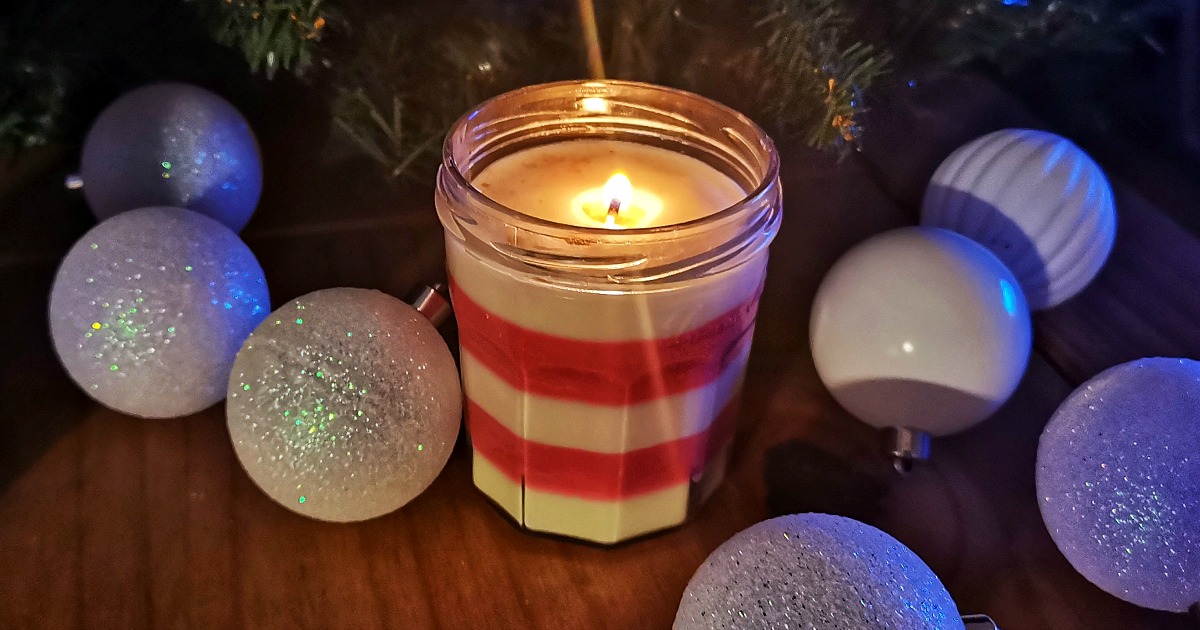 The candle is made with soy wax, instead of paraffin, so it is a cleaner burning candle.
Soy wax is easy to work with, so you'll enjoy the process and the candle you make.
If you just want to make one, you may.
However, it doesn't take much more effort to create a whole bunch of them at once.
My instructions include measurements for a single pint sized peppermint Christmas candle, but you can easily increase that to make more than one at once.
Homemade soy candles make lovely gifts, since women, men and kids love candles, especially ones that smell like peppermint!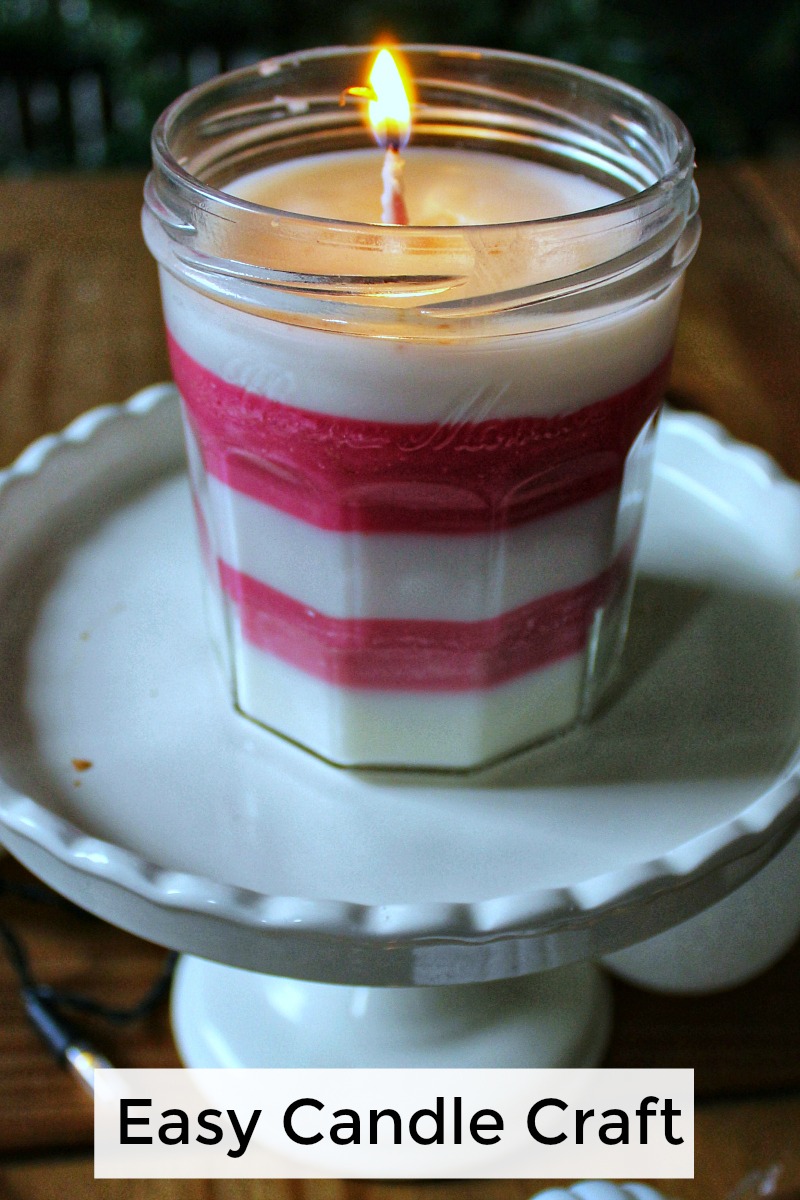 Easy Homemade Peppermint Candle
Supplies
3 cups Soy Candle Wax
Red Candle Dye
1 tPeppermint Essential Oil
Candle Wick
Pint Mason Jar
Measuring Cup
2 Microwaveable Bowls
Clothespin
Instructions
1) Measure 1/2 of the wax into one bowl and half into the other bowl.
2) Place one bowl of wax in the microwave and microwave on high in 30 second increments until all of the wax is melted.
3) Stir in a 1/2 teaspoon of peppermint essential oil or a little more, if you'd like a stronger scent.
4) Slowly pour about 1/3 of the white wax into the middle of mason jar, so that it doesn't pour down the sides. Make sure that your jar is somewhere you can leave for a few hours. Once you've poured the wax, it needs to stay still.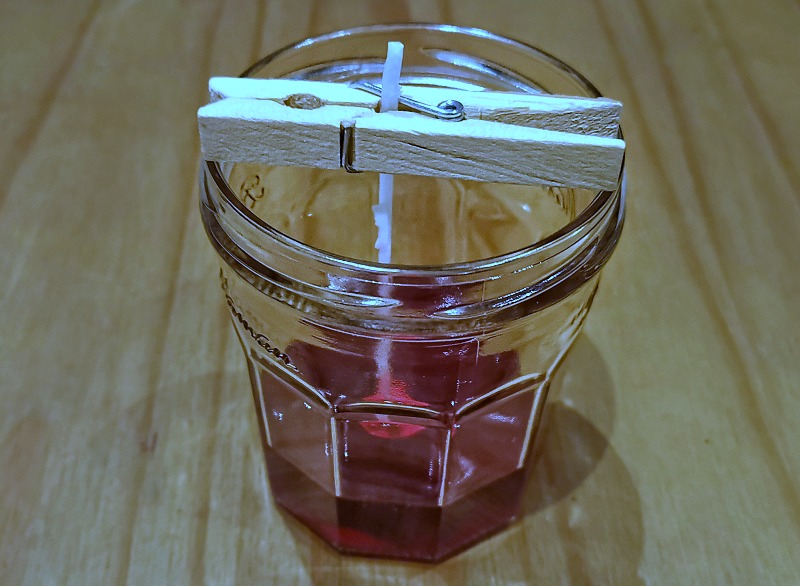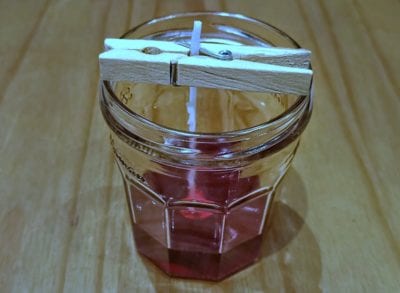 5) Place the wick in the middle of the jar. Clip a clothespin onto the wick and place it on top of the jar to keep the wick still.
6) Let the first layer set for a couple hours until firm.
7) Repeat steps 2 and three with the second bowl of wax adding red candle dye to the wax after it is melted.
8) Then, reheat your wax to do additional layers of red and white, letting it set between layers until the jar is full.
Tip
These measurements wax measurements are for a 16 oz. pint sized mason jar, but other jar sizes can be used.
Keep in mind that one cup of wax chips becomes 5.2 fl. oz. when melted, so that you can calculate how much you'll need to fill a larger or smaller jar.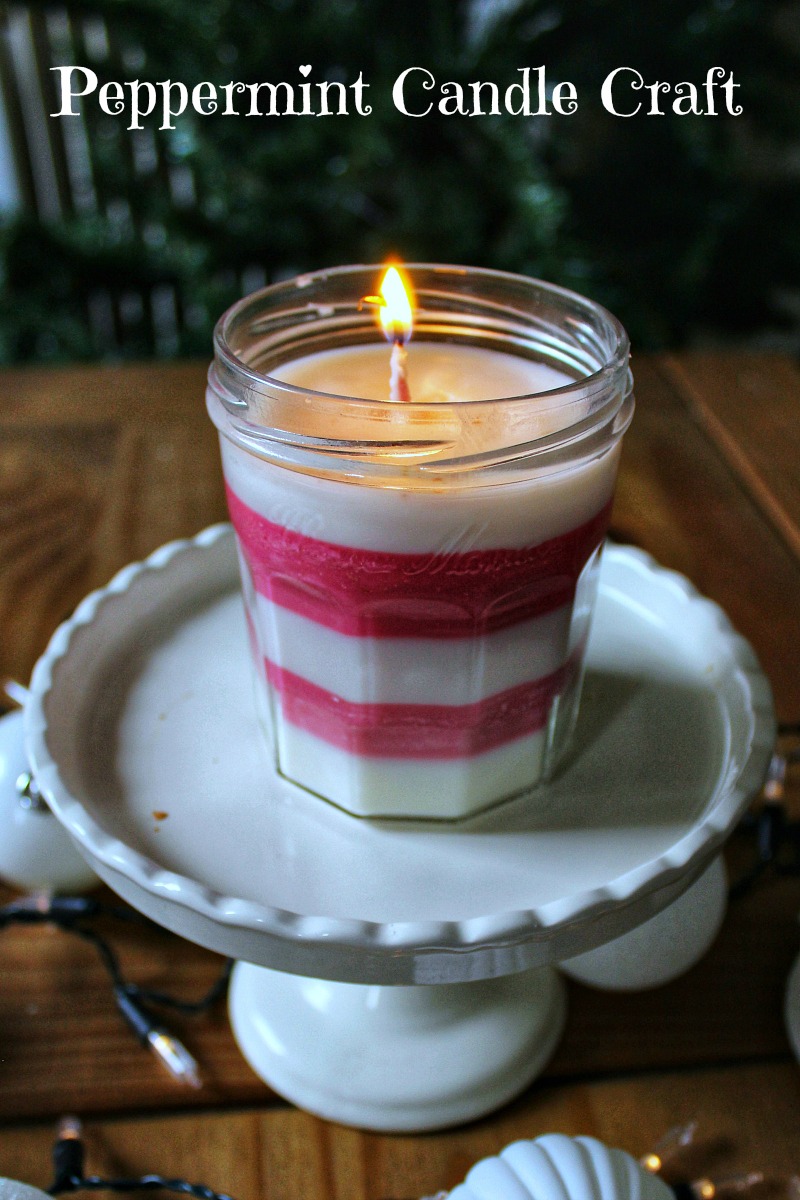 Check out my other crafts and free printables, so you and your family can have lots of fun.