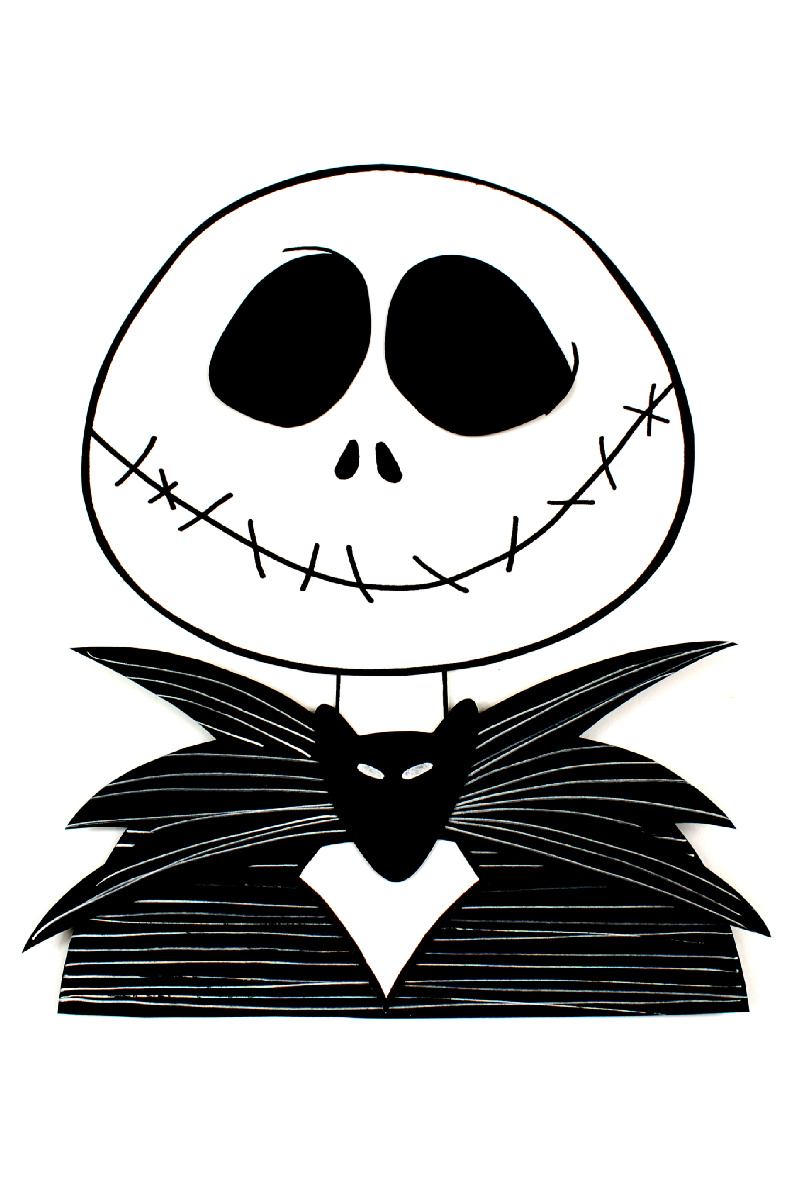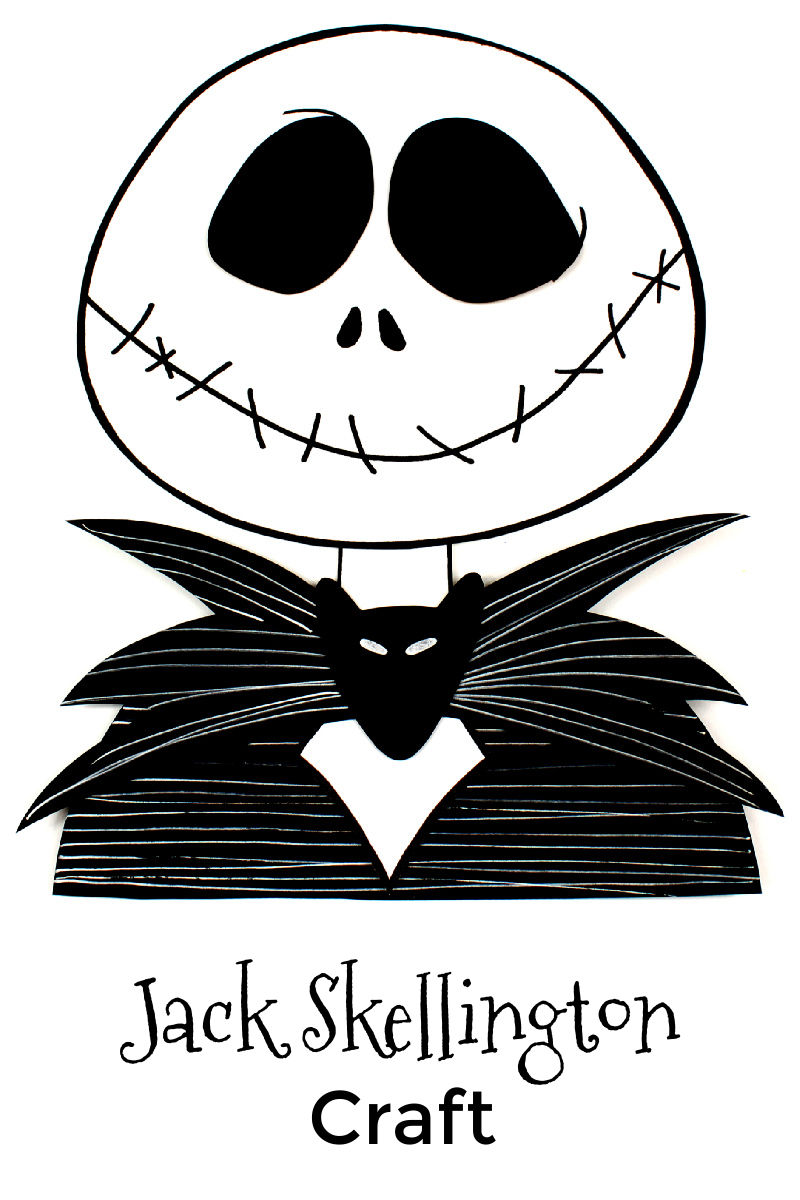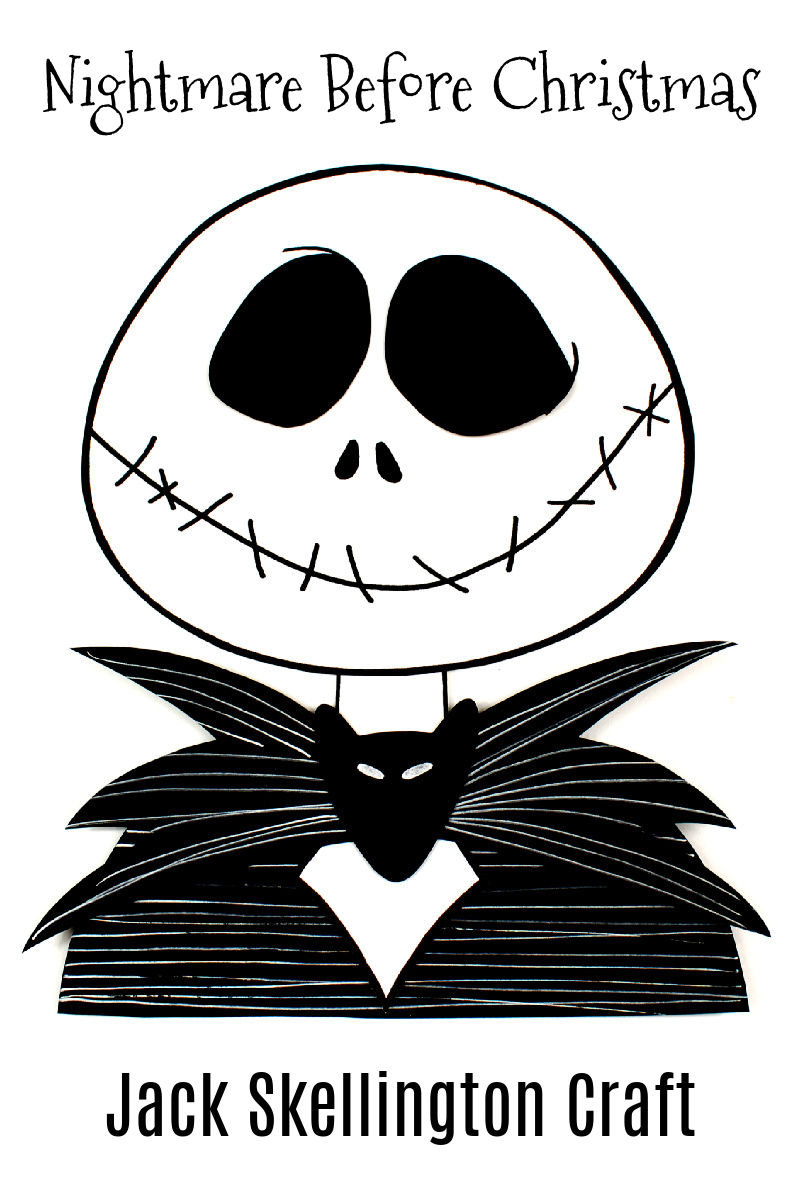 Jack Skellington
Free Printable Nightmare Before Christmas Craft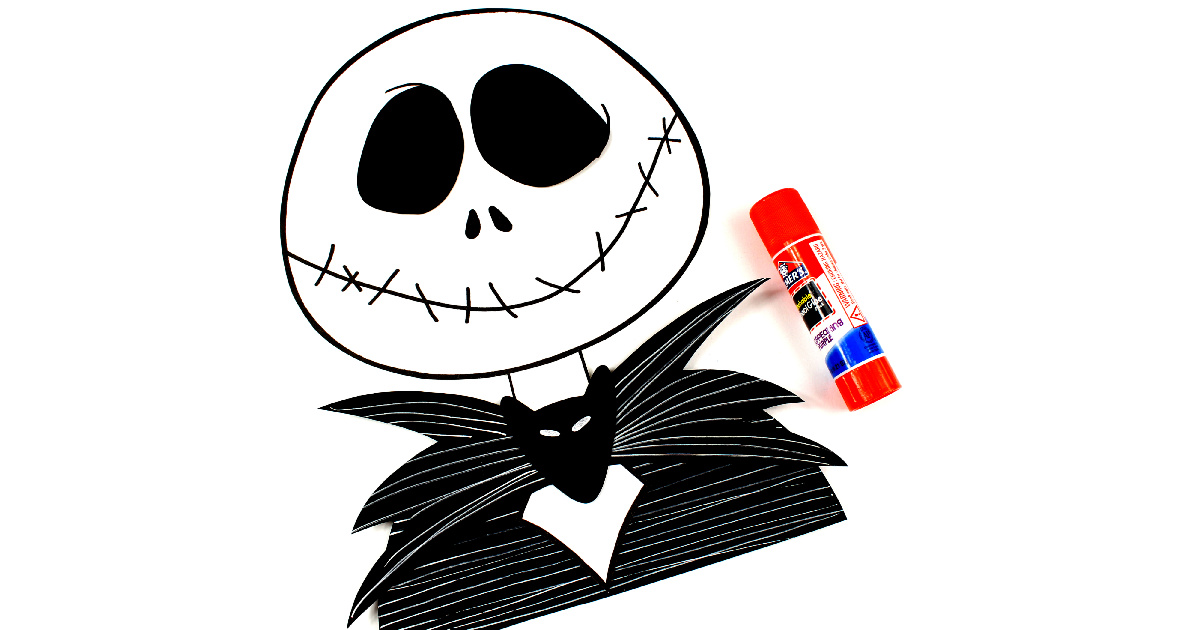 This Nightmare Before Christmas paper Jack Skellington craft will look amazing, when you display it for Halloween and Christmas.
It is really easy to make, but Jack looks fantastic whether he is made by an adult or a child.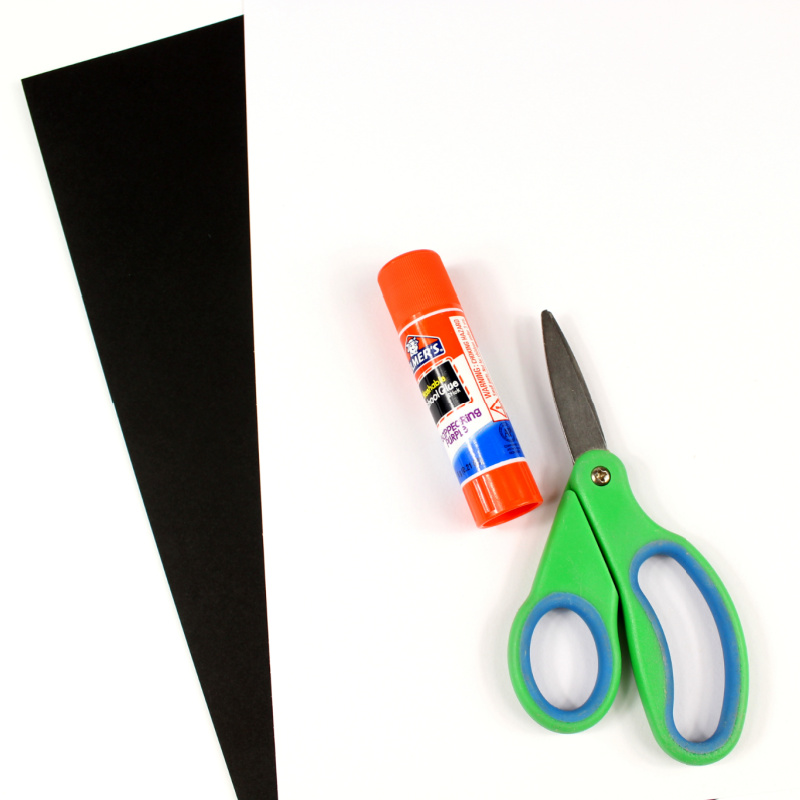 First, you'll need to gather up the supplies, which you may already have on hand.
You will need my free template, black card stock, white card stock, a glue stick and scissors.
The one item, you may not already have is a white gel pen to add the white lines on the black pieces.
A white oil pastel or white pencil could work, too, but I think the gel pen looks the best.
Add the white lines before you assemble the craft, so that you don't accidentally get the lines on other pieces.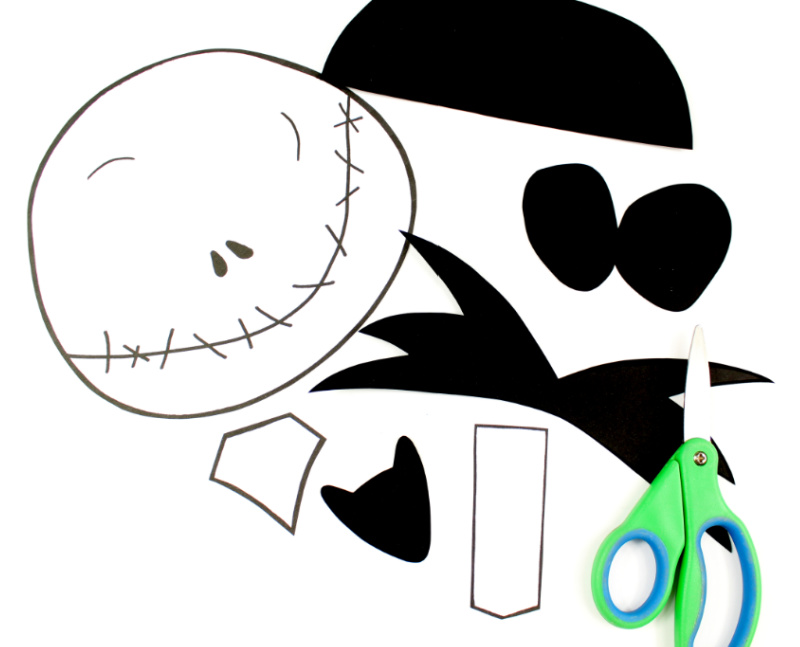 I was an instant fan, when I watched The Nightmare Before Christmas for the first time.
Now, it is my favorite Christmas movie AND my favorite Halloween movie.
The stop motion animation is fantastic.
The music is amazing.
And… the story is both creepy and sweet!
There's children throwing snowballs instead of throwing heads.
They're busy building toys and absolutely no one's dead!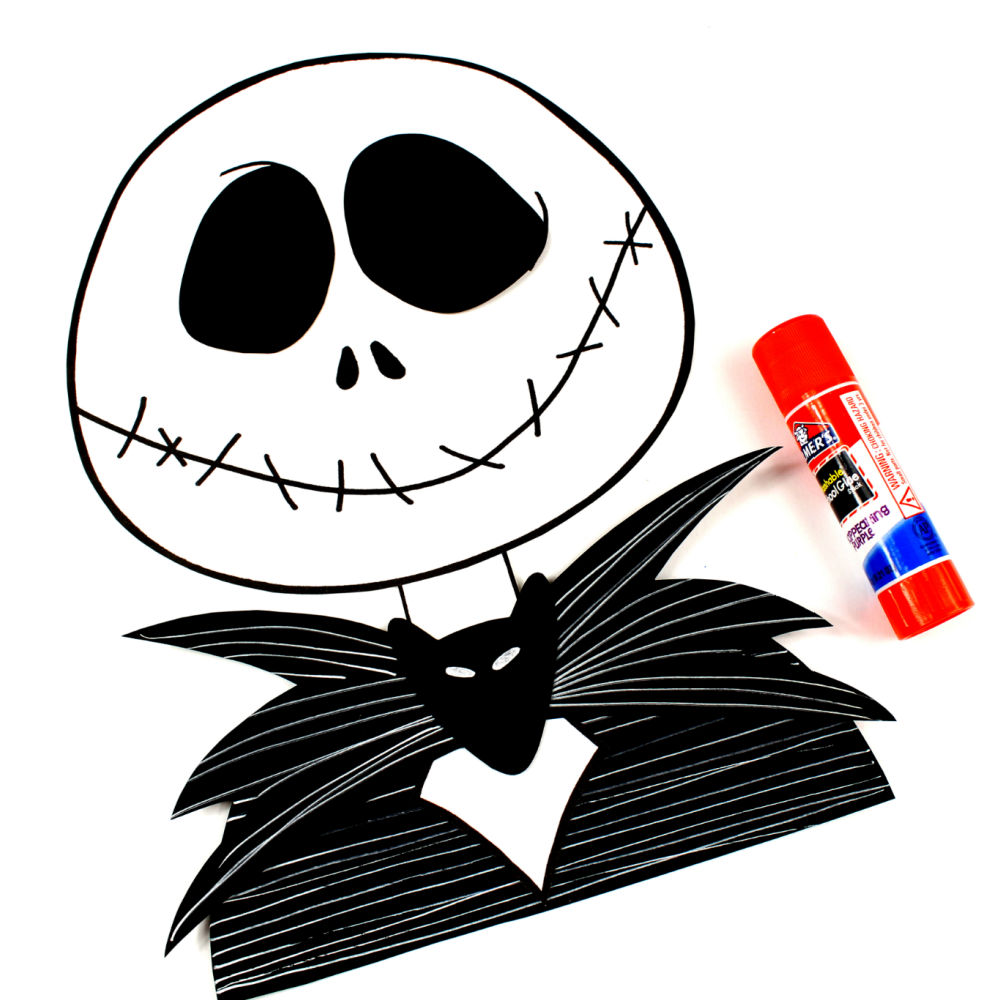 Paper Jack Skellington Craft
Supplies
Free Printable Jack Skellington template
Cardstock (black and white) or Construction Paper
White Gel Pen
Glue Stick
Scissors
Instructions
1) Download the free 2 page Jack Skellington craft template.
2) Print each of the pages on the appropriate color cardstock that is listed on the top of each page.
3) Cut out the pieces.
4) Use the white gel pen to make lines on the bat and Jack's shirt. Also, add white eyes to the bat.
5) Assemble Jack and glue the pieces together.
6) Let glue dry and put the craft on display
Download the free pdf, so that you or your child can create this paper Jack Skellington craft for Christmas or Halloween.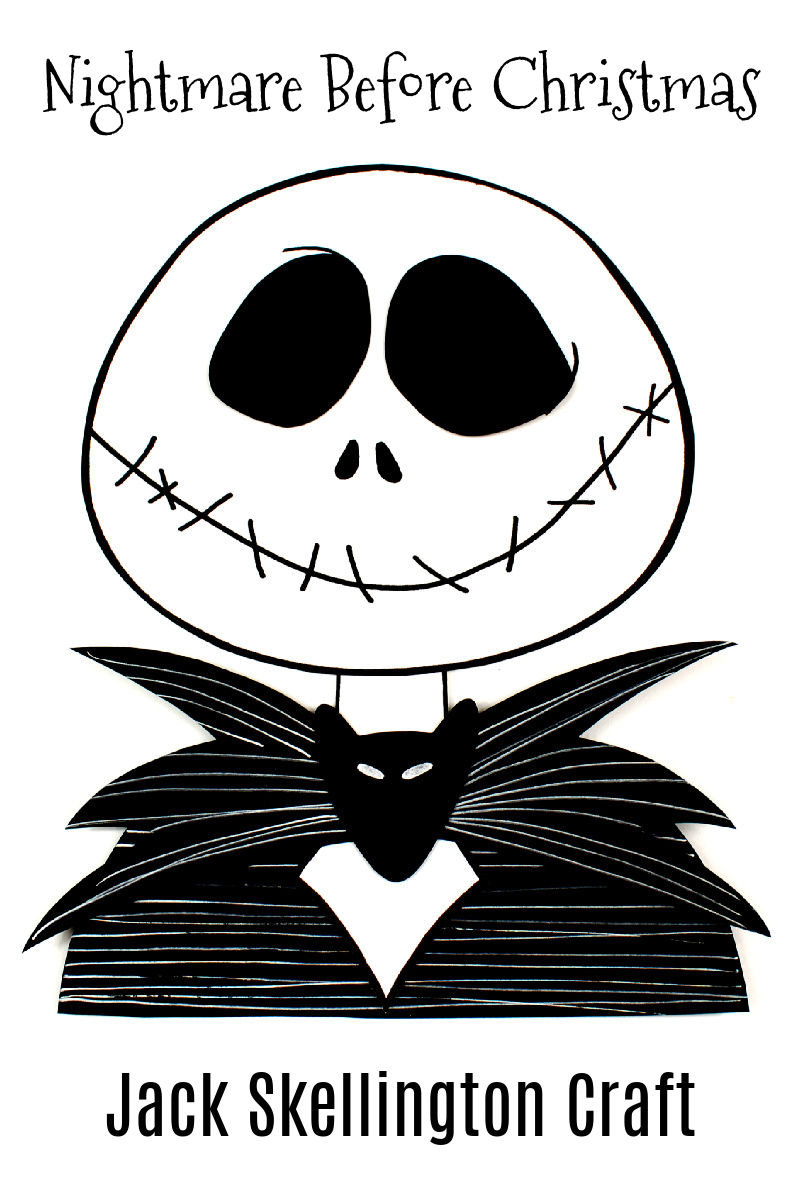 More from Mama Likes This
Take a look at my other shopping articles and entertainment reviews, so you can get some great tips for products your family wants and needs.
Halloween Deals
Halloween Crafts
Free Halloween Activity Pages
Happy Halloween!