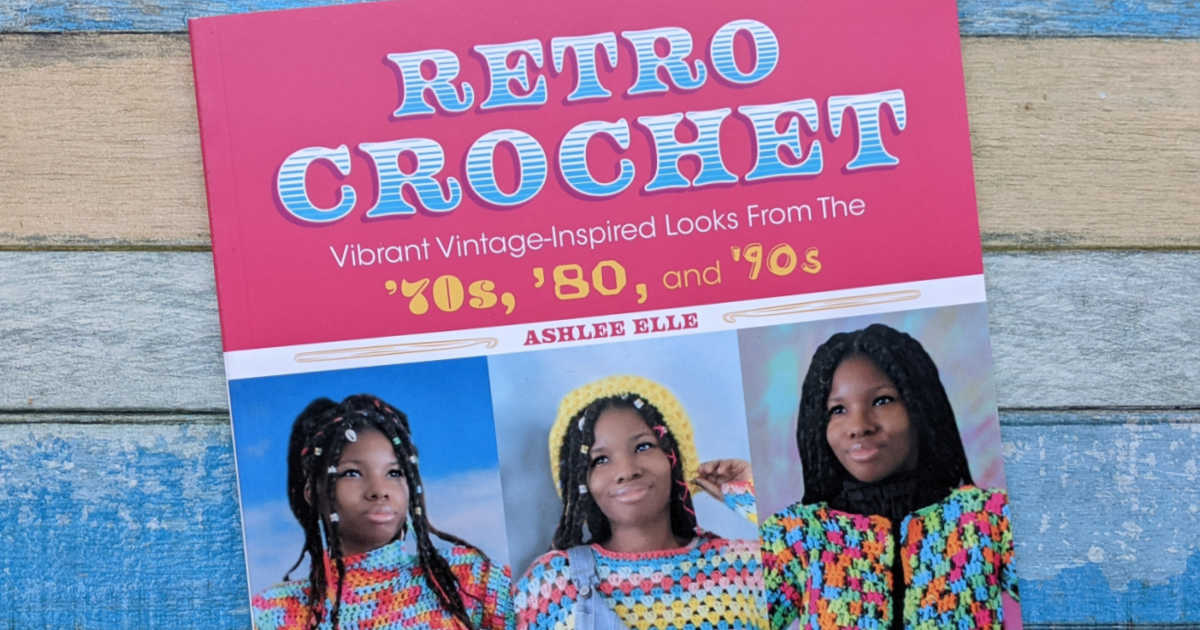 Have fun with the new Retro Crochet book, when you learn how to make colorful vintage inspired fashion from the '70s, '80s, and '90s.
Crochet has made a comeback and I think this is fantastic.
I still have a delightful granny square throw blanket that I have been using since the 1970's.
Crocheting is relaxing and enjoyable, so picking up a crochet hook and yarn is a fun and beneficial hobby.
Of course, it is also great to wear, use and gift the wonderful fashions you make.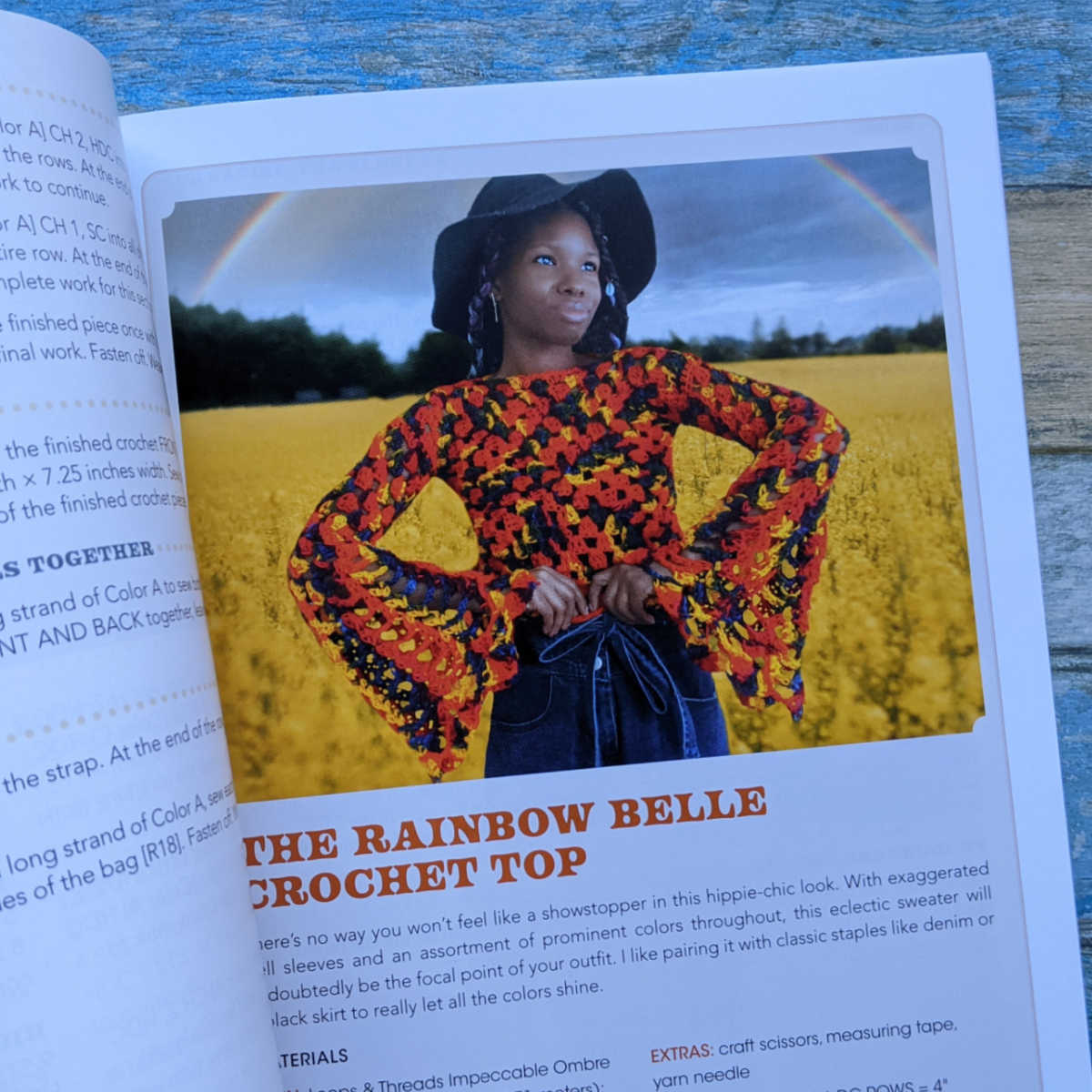 The author of this book is clearly talented with a good eye for fashion.
Each of the patterns is described in detail with easy to follow step by step instructions.
You can make clothing and accessories to use as a single stand-out piece or you can crochet a complete outfit.
The bags were the first thing to catch my eye, but now I really think I want a vibrant multi-colored skirt.
What would you like to crochet first?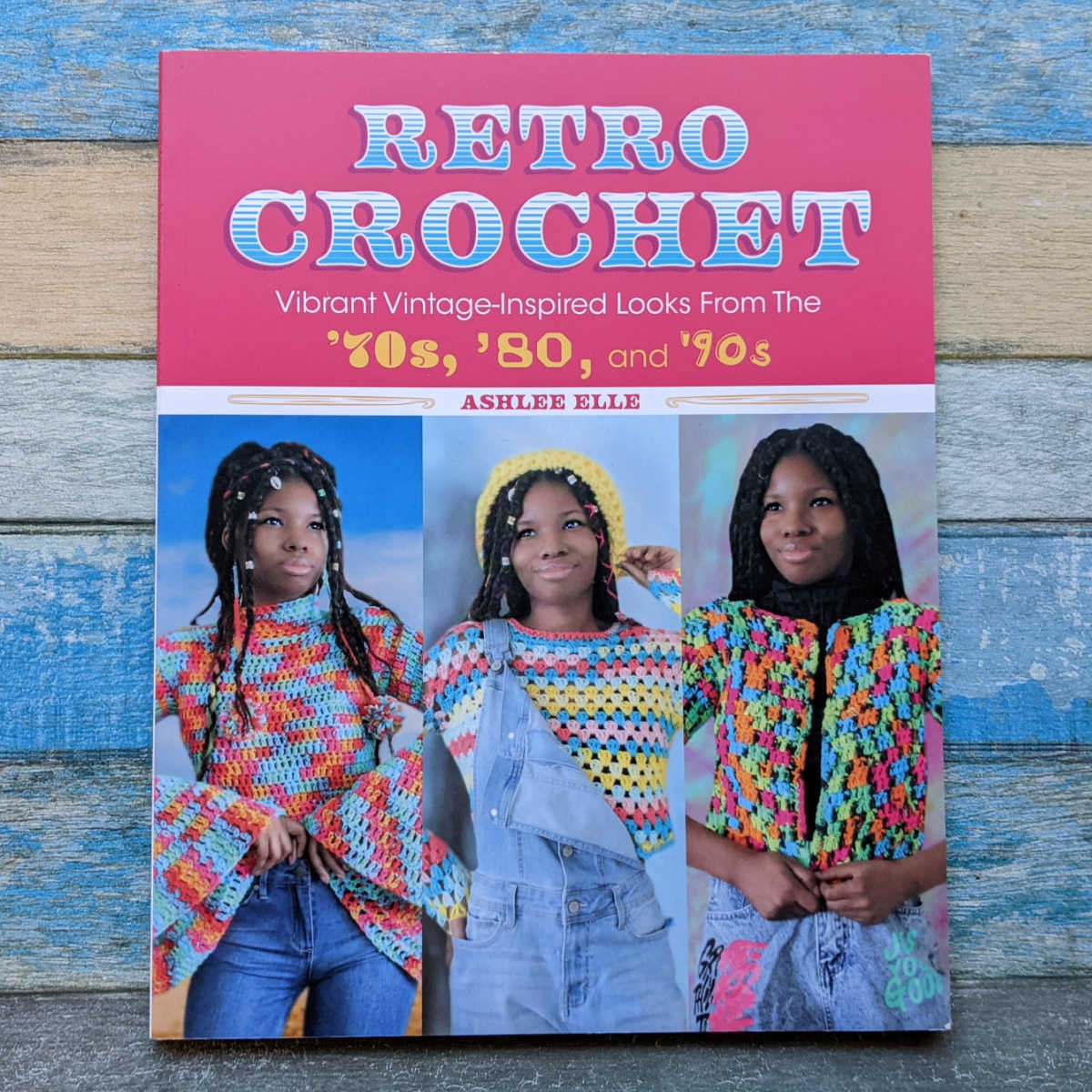 Vibrant Vintage-Inspired Looks from the '70s, '80s, and '90s
Rocky Nook
isbn 978-1681987989
Pub Date August 30th, 2022
Synopsis
Create colorful, fun outfits inspired by the best looks from the 1970s, '80s, and '90s!
If you've scrolled thorough the latest fashions on Instagram and TikTok lately you've noticed that nostalgia has taken over.
Styles from the 1970s through the late '90s are hot, and crocheting vintage-inspired designs is taking off in a big way.
Designer, model, and photographer Ashlee Elle has built up a passionate fanbase through her Dream Crochet shop and Instagram where she shares her colorful, one-of-a-kind throwback outfits.
Now, with this book she guides the reader to learn how to create their own fun pieces.
This comprehensive book features designs that will take you on a crafty journey from 1970s to the '90s.
Bringing original and timeless crochet designs forward with a fashionable modern twist, this guide will show how to create handmade accessories and clothing that'll make you stand out in the crowd.
Author
Ashlee Elle
Genre
Fashion
Crafts
Book Giveaway
Prize: Retro Crochet by Ashlee Elle (arv $22.95)
1 Winner
Ends 10/20/22 11:59pm ET
More from Mama Likes This
Take a look at my other entertainment articles, so you can keep up with the latest TV, movie and book news.
Rainbow Crafts To Make At Home
Art Books
Art Movies
Printable Activity Pages
Check out my free printables, when you are looking for fun activities to do at home.
Many are from Disney, Netflix and Shout Factory, so they feature movies, TV series and characters that your kids already know and love.
Some are educational, but others are just plain fun.
There are coloring pages, crafts, word puzzles, mazes, memory games and many other family friendly activities.