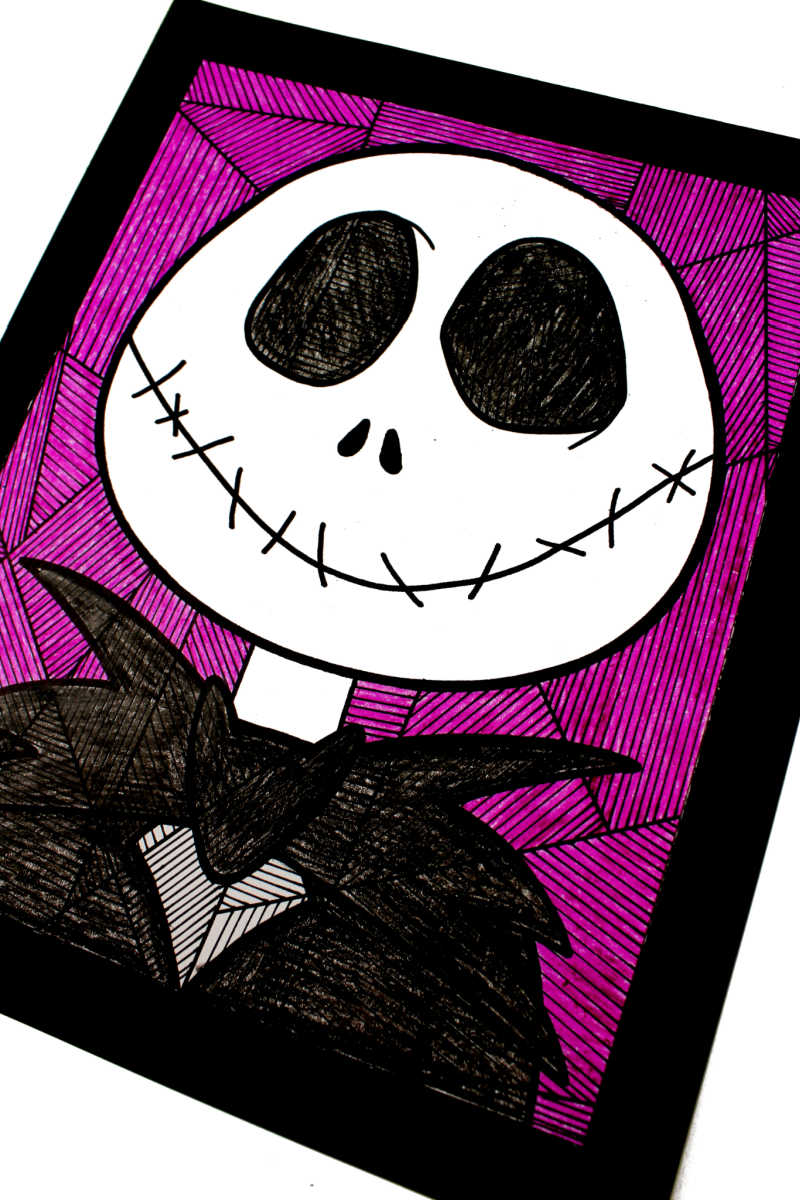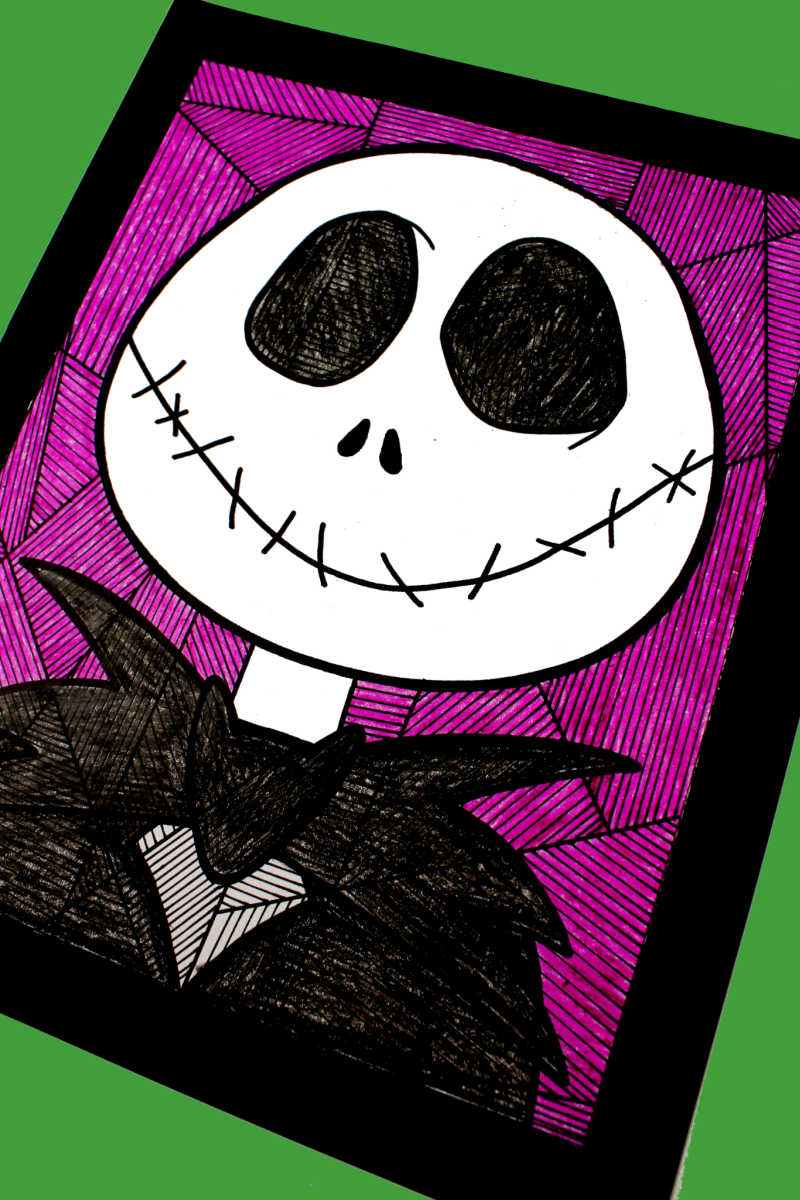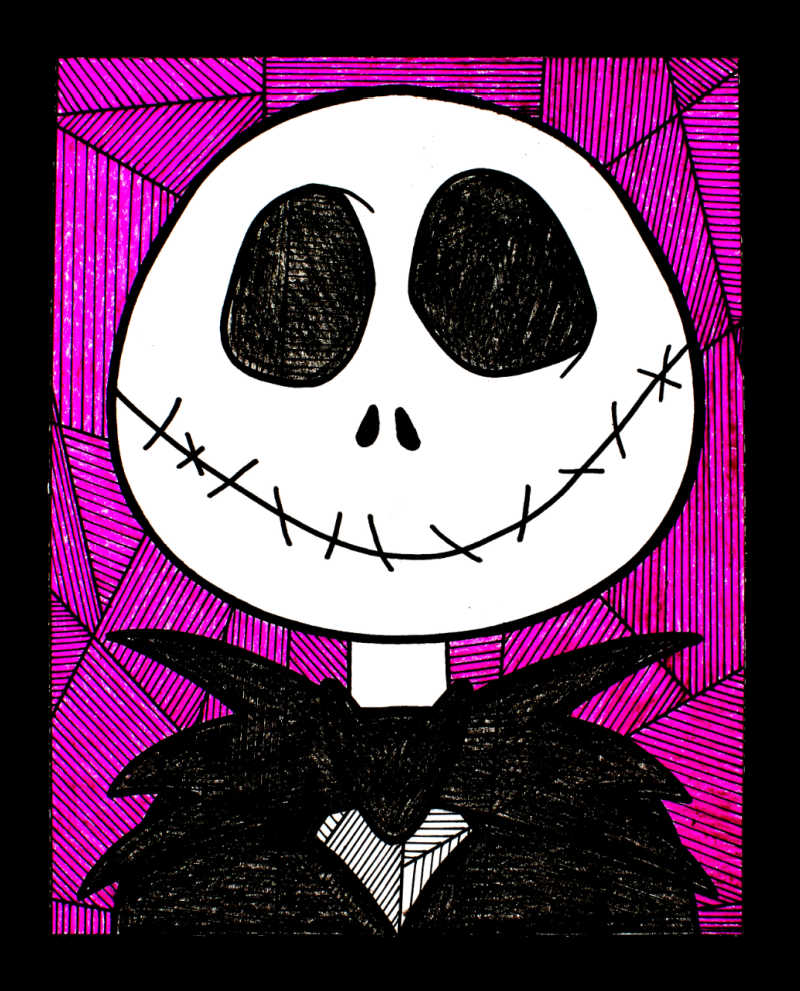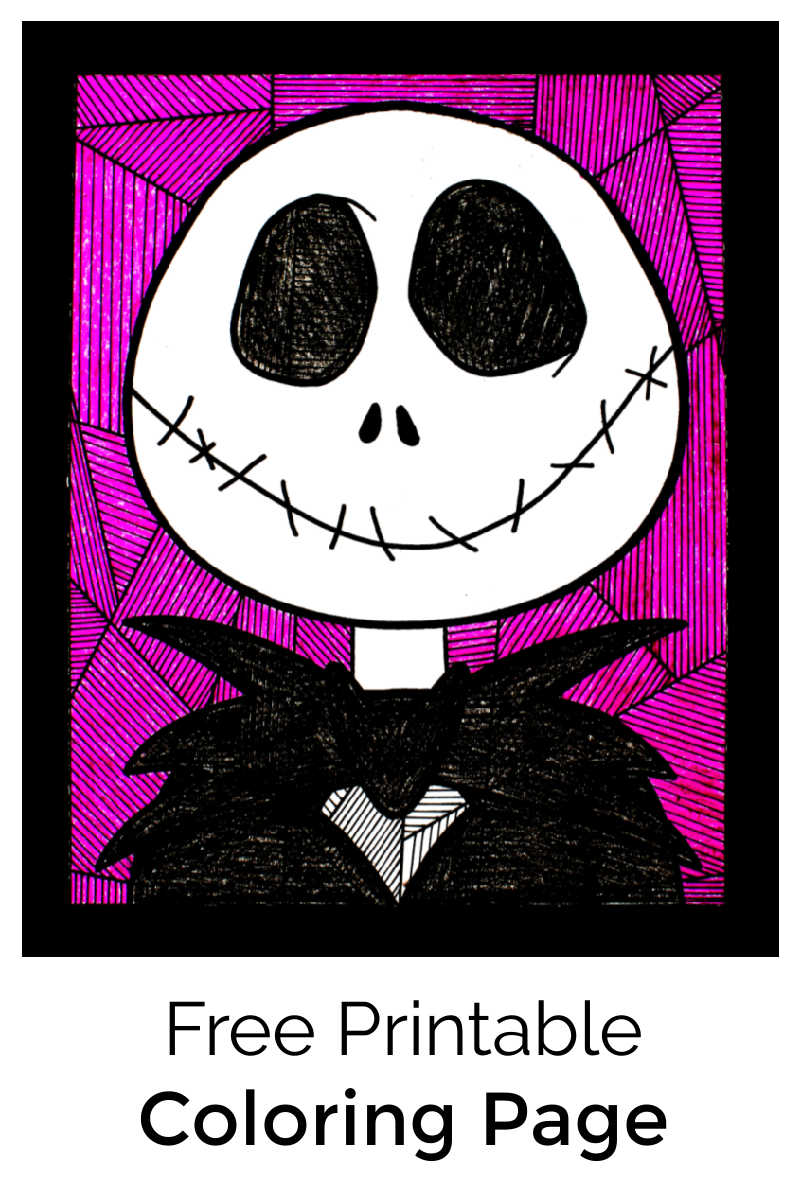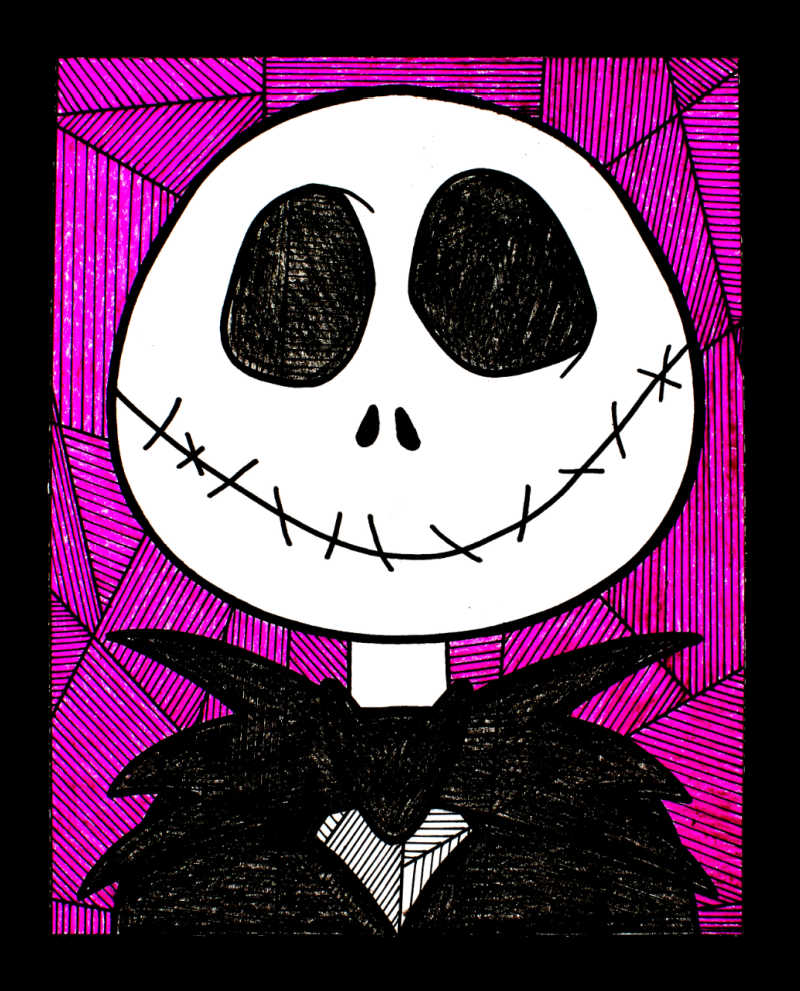 Fans of The Nightmare Before Christmas will love it, when you download this free printable Jack Skellington line study coloring page.
The craft is perfect for Christmas, Halloween and everything in between.
It is fine, when done as a 'regular' coloring page.
However, when you mount it on a piece of black card stock it turns it into a work of art that you can proudly display at home.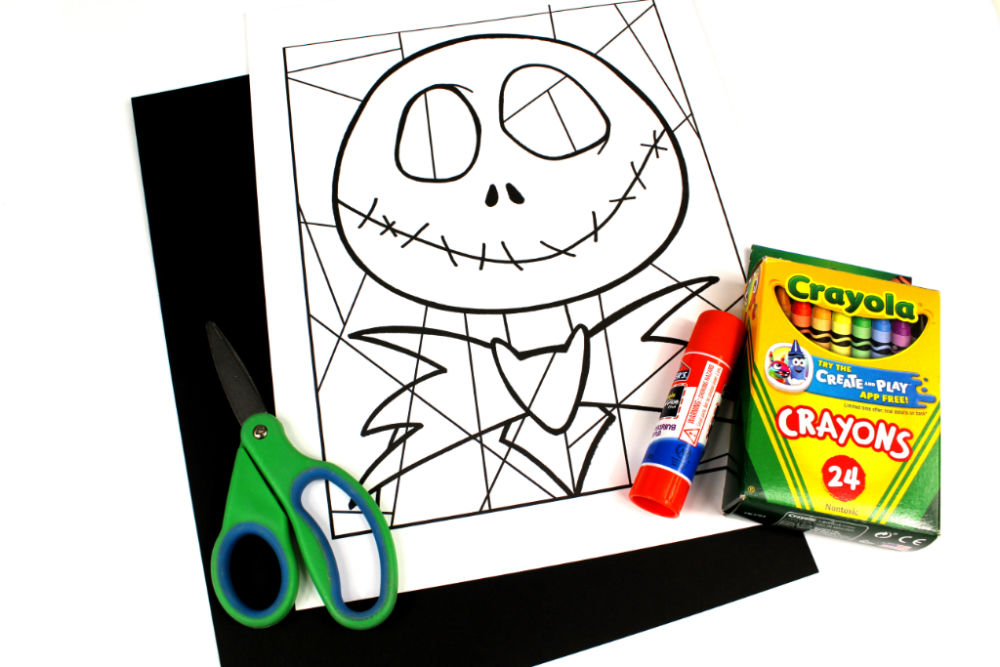 Adding lines to each of the sections is a relaxing process, so you can take your time and clear your head as you work.
The lines don't need to be perfectly straight or even, so just have fun adding your own touch to the Pumpkin King.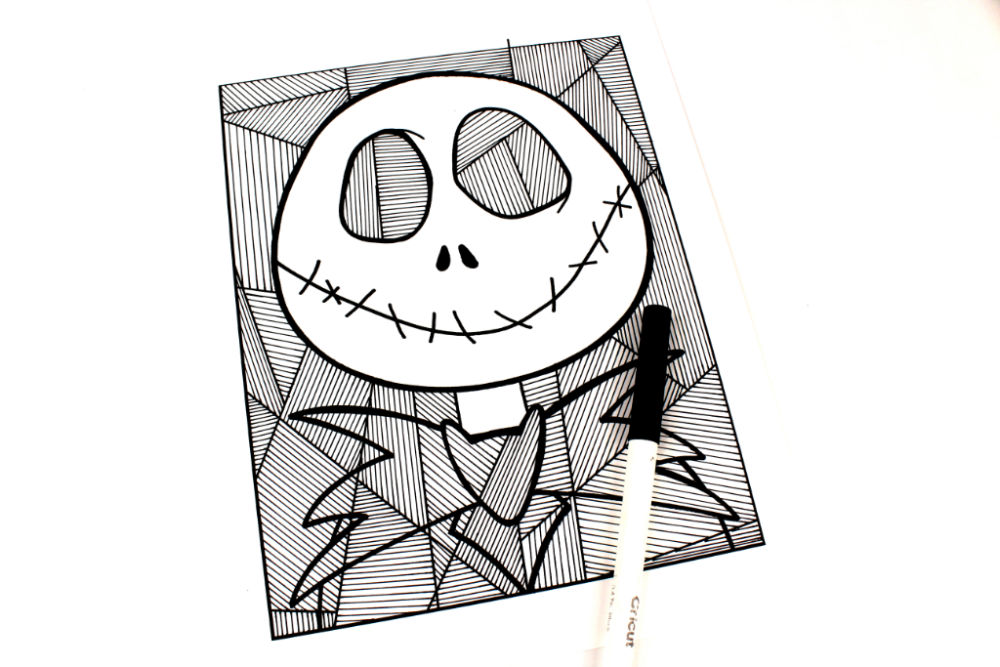 The monsters are all missing
And the nightmares can't be found
And in their place there seems to be
Good feeling all around
Instead of screams, I swear
I can hear music in the air
The smell of cakes and pies
are absolutely everywhere
The sights, the sounds
They're everywhere and all, around
I've never felt so good, before
This empty place inside of me is filling up
I simply cannot get enough
I want it, oh, I want it
Oh, I want it for my own
I've got to know
I've got to know
What is this place that I have found?
What is this?
Christmas Town, hmm…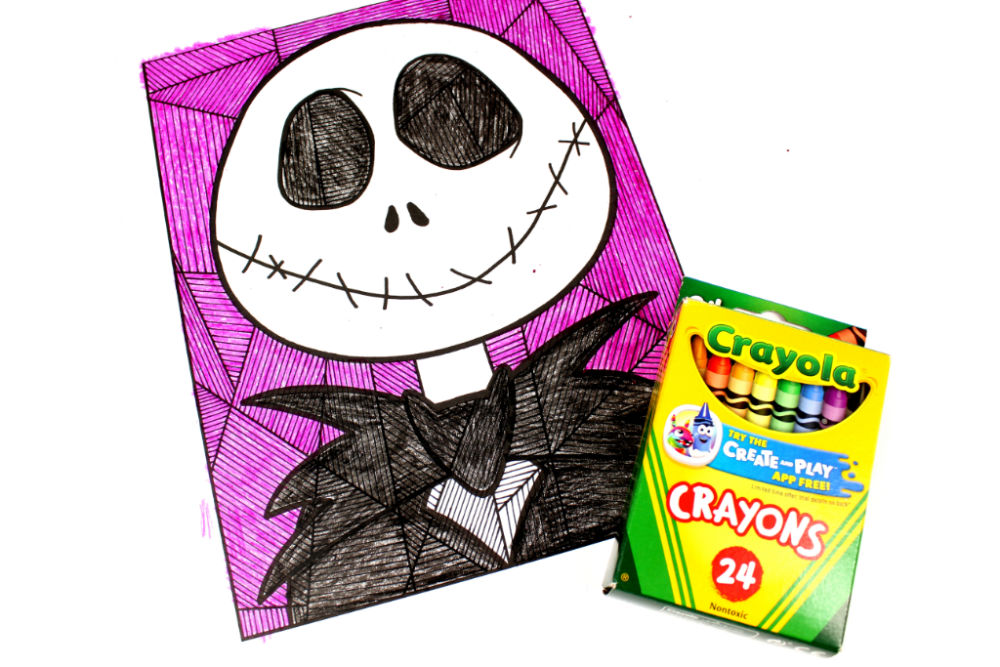 Jack Skellington Line Study Coloring Page
Supplies
Free Download – Jack PDF
White Cardstock
Black Cardstock
Fine Tip Black Marker
Crayons or Markers
Glue Stick
Scissors or Paper Cutter
Instructions
1) Download the free Jack Skellington pdf template.
2) Print Jack on white cardstock.
3) Draw rows of lines in each of the separated areas. Mix it up, so the different angles will make your artwork unique.
4) Color Jack like mine or choose your own color combination.
5) Cut off the excess white border around the picture with scissors or a paper cutter.
6) Glue your Jack artwork to the center of the black cardstock, so that the black frames the art.
7) Display the art in your home throughout the Halloween and Christmas seasons or give it as a gift.
Download the free Jack Skellington line study pdf, so that you or your child can create festive art for Halloween and Christmas.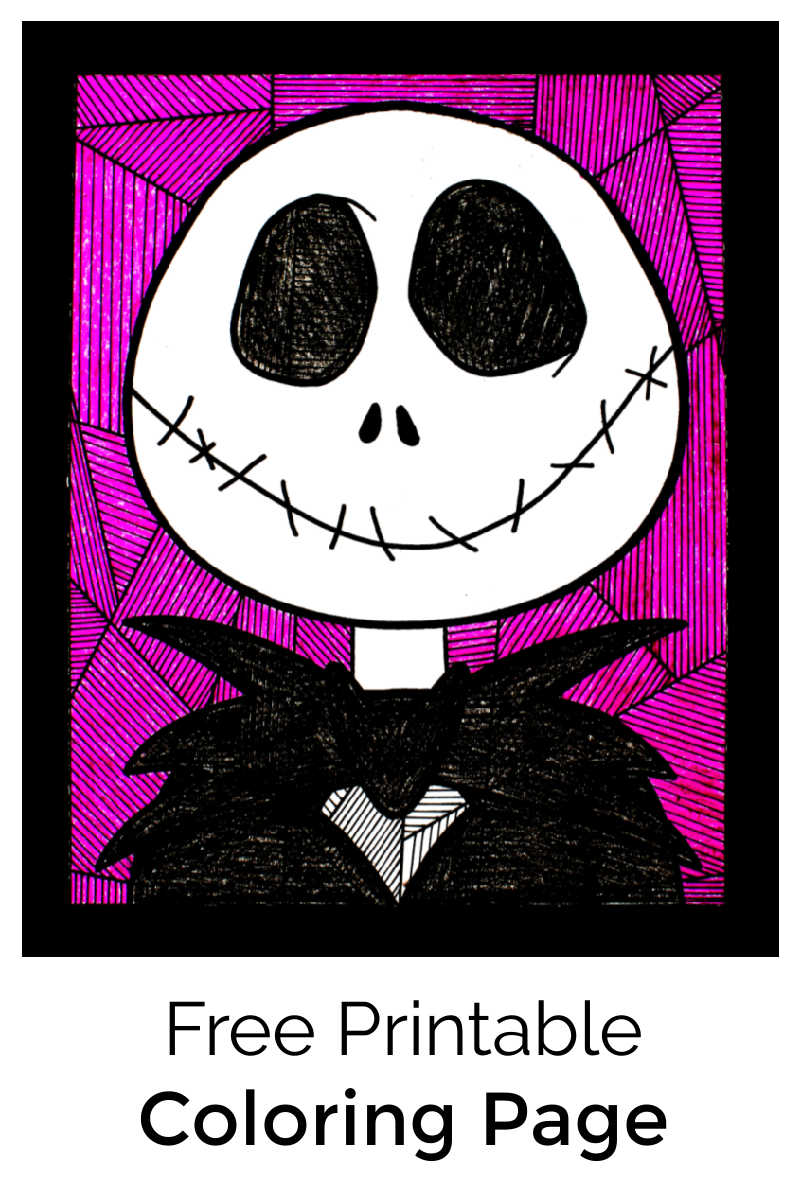 More from Mama Likes This
Take a look at my other shopping articles and entertainment reviews, so you can get some great tips for products your family wants and needs.
Halloween Deals
Halloween Crafts
Free Halloween Activity Pages
Happy Halloween!