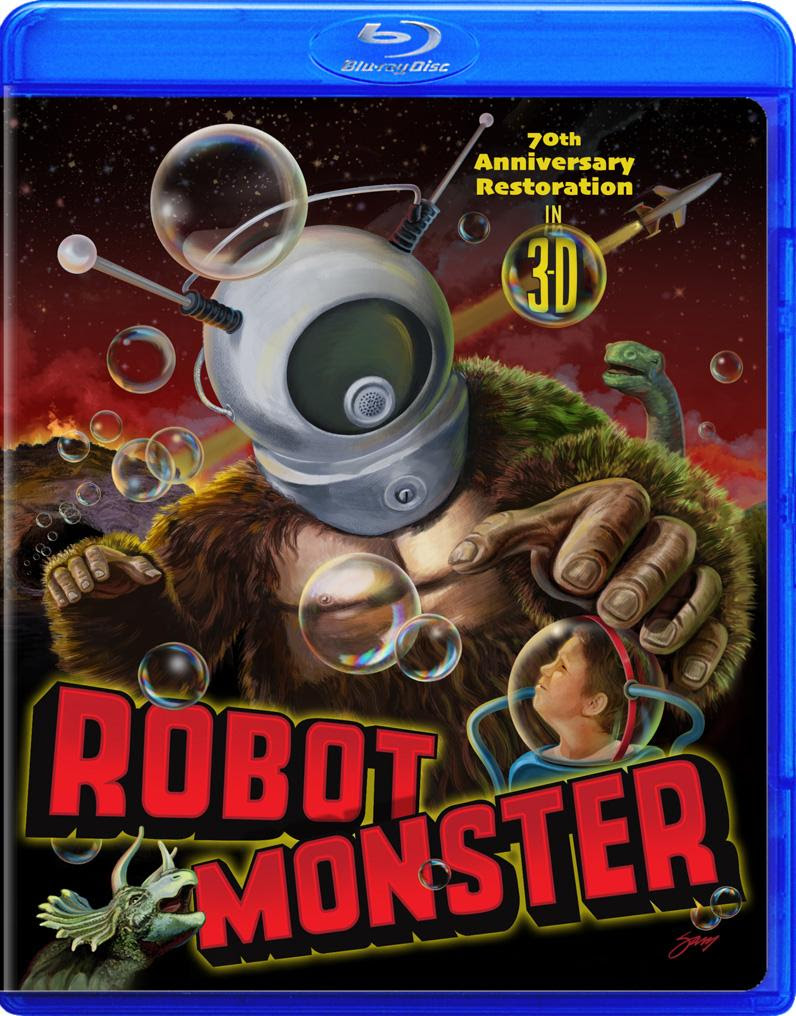 Robot Monster: The Cult Classic Gets a New Lease on Life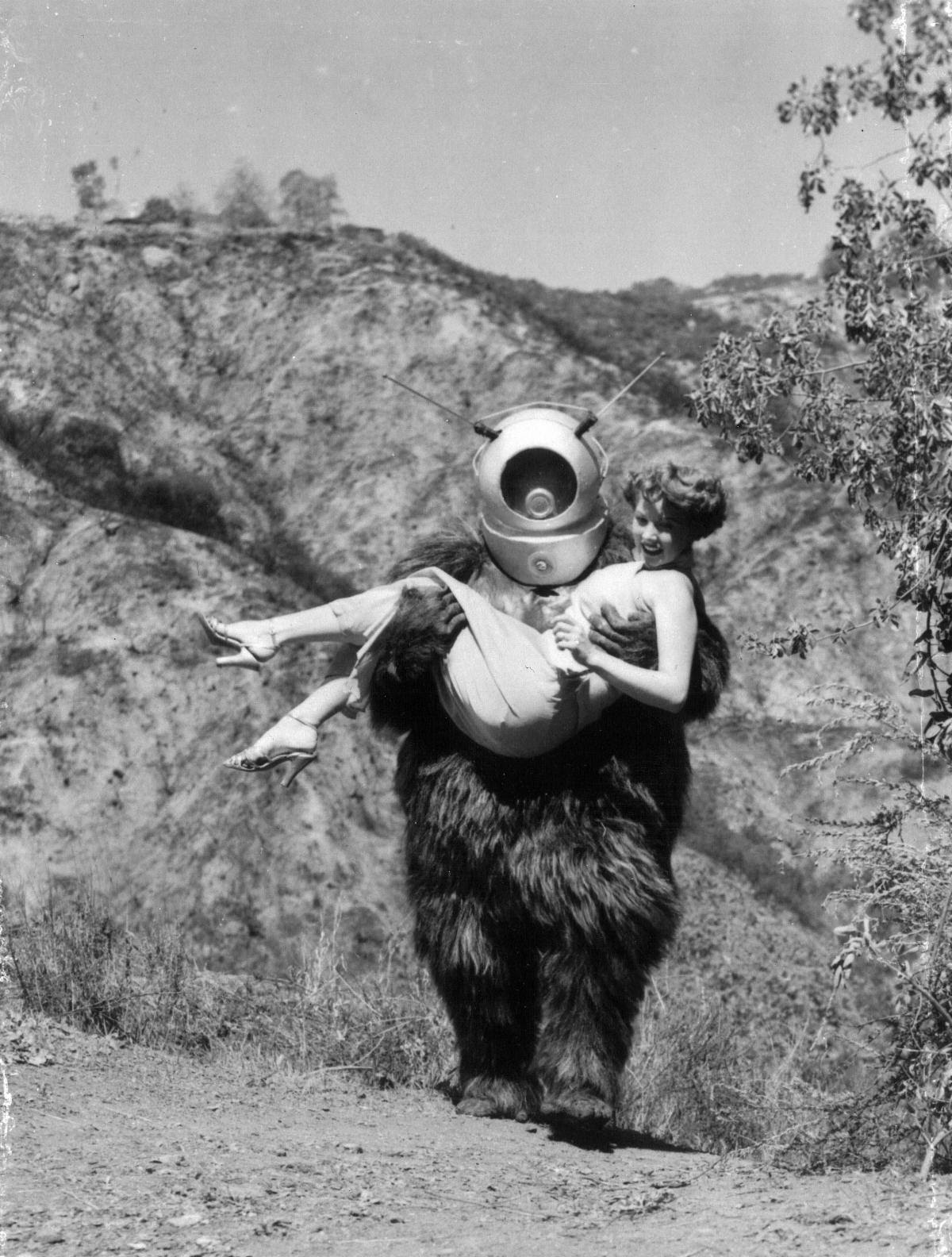 It's time! Robot Monster: The 70th Anniversary Restored Edition is a must-have for fans of B-movies and cult classics.
This classic film, starring George Nader and Claudia Barrett, has been restored and remastered for the Blu-ray in 3-D and 2-D.
With its ludicrous monster, space helmet, and bubble-blowing alien equipment, Robot Monster is a so-bad-it's-good film that is sure to entertain fans of bad movies.
The 1953 science fiction film has become a cult classic for its low-budget production values, ludicrous monster, and campy dialogue.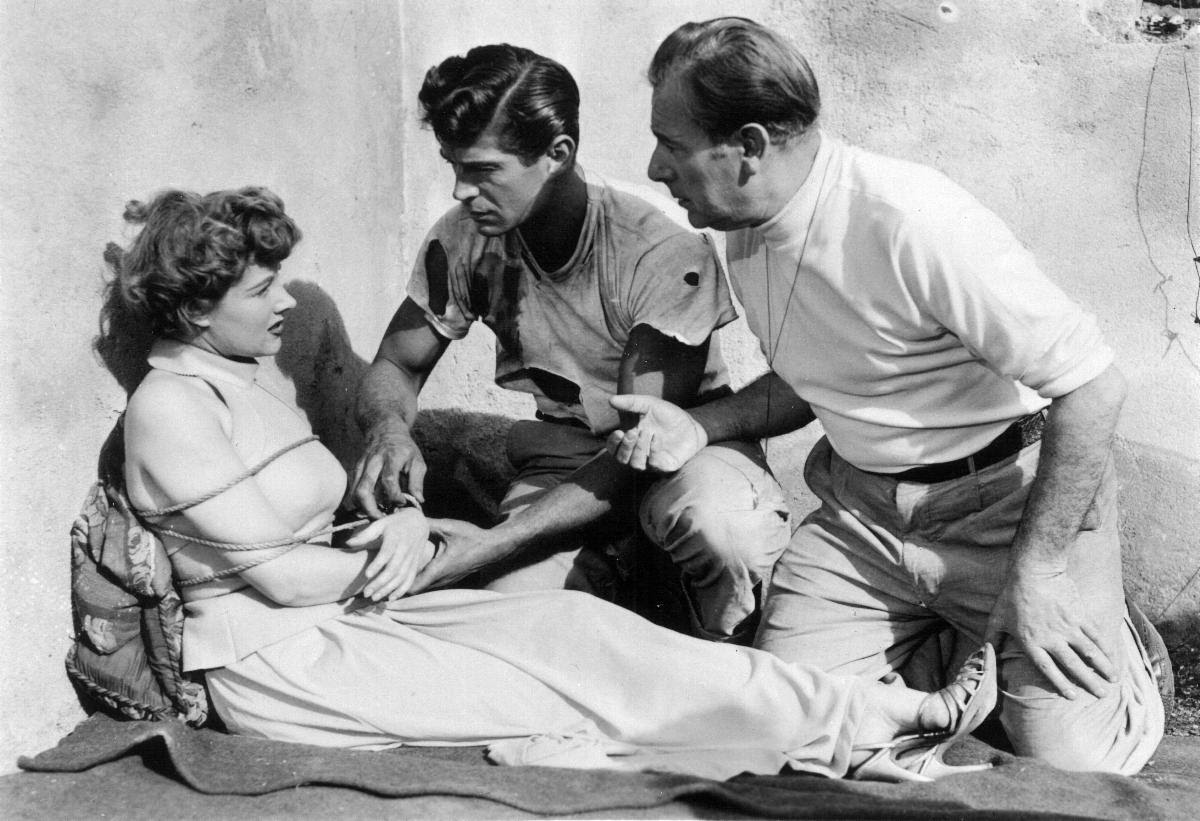 The new Blu-ray release of Robot Monster features a stunning restoration of the film, which has been cleaned up and remastered in high definition.
Of course, there are also some fun bonus features that enhance the experience of the sci-fi classic.
If you're a fan of B-movies, cult classics, or just bad movies in general, then you need to check out Robot Monster on Blu-ray.
The new restoration is a must-have for any fan of this classic film.
Order your copy of Robot Monster on Blu-ray today! You won't be disappointed.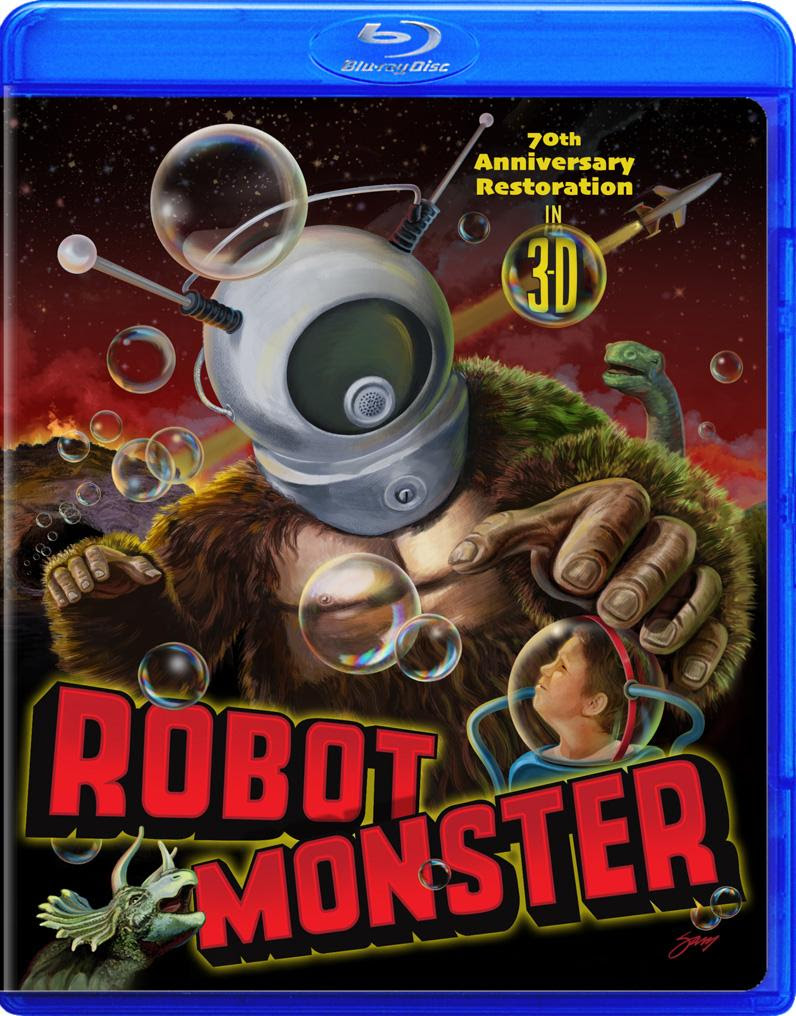 Robot Monster – The 70th Anniversary Restored Edition
Bayview Entertainment
Not Rated
70th Anniversary Release Date July 25th, 2023
Theatrical Release Date July 25th, 1953
Synopsis
A cosmic catastrophe has wiped out humanity, and now the last six survivors must outwit that strangely iconic alien menace, Ro-Man (George Barrows).
Taking orders from the pitiless Great Guidance, Ro-Man wavers in his pursuit of human annihilation when he falls in love with a girl (Claudia Barrett).
Can dashing young Roy (George Nader) save her? Independently photographed in less than a week on location in Bronson Canyon, the Tru-Stereo photography is comparable to the major studio 3-D productions of the time.
And to mark the milestone 70th anniversary of this all-time sci-fi classic, the 3-D version of ROBOT MONSTER has been painstakingly and masterfully restored from complete 35mm archival 3-D elements by the talented archivists at the 3-D Film Archive, the leading experts in vintage stereoscopic film restoration.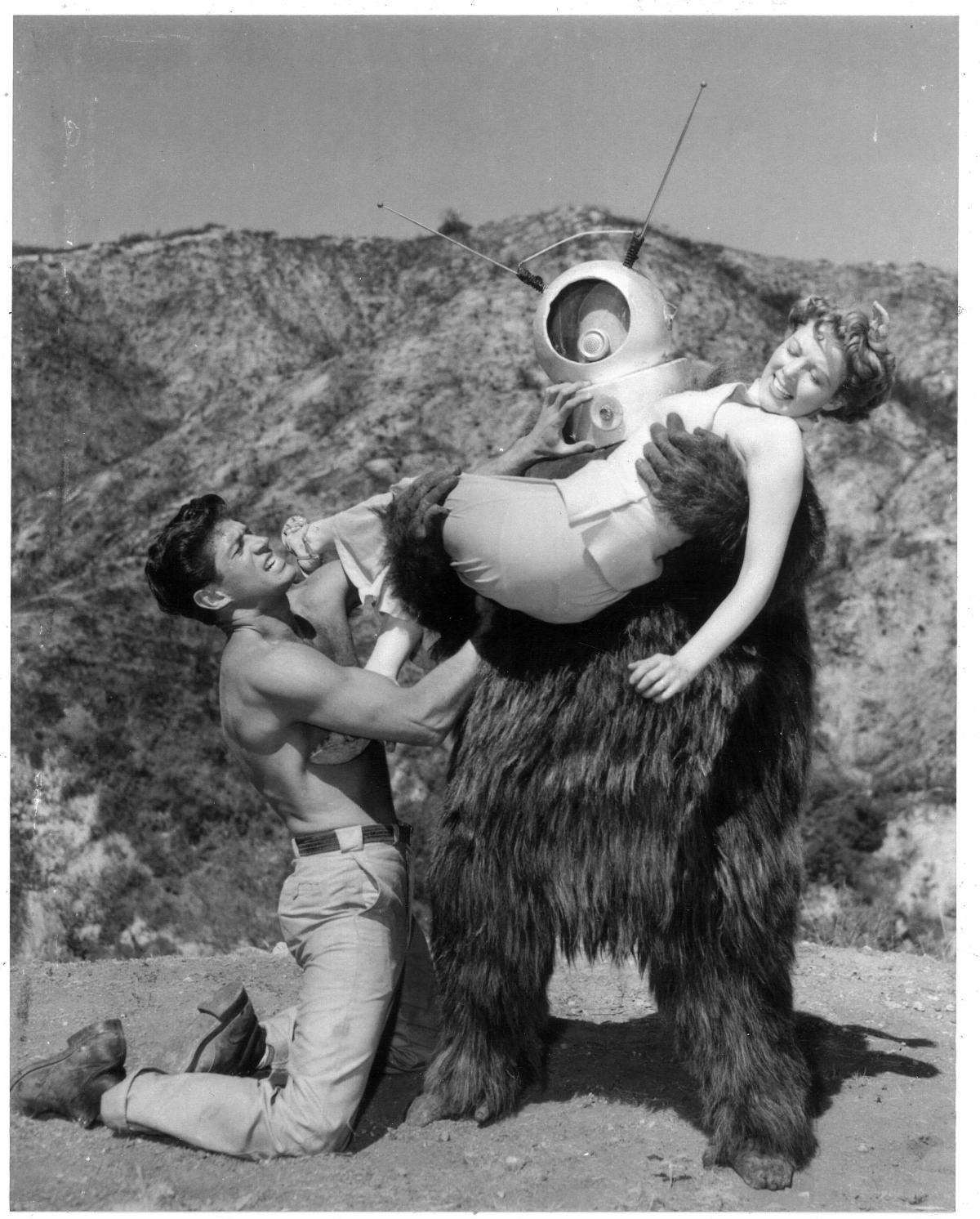 3-D Bonus Features
STARDUST IN YOUR EYES (1953) – Robot Monster's original prologue starring Slick Slaven aka Trustin Howard. New 4K scan from the left/right 35mm master positives.
MEMORIES OF A POOPED-OUT PINWHEEL (2022) – Greg Moffett shares his personal recollections of filming on location over a period of four days in March 1953.
TRAVELS THROUGH TIME & SPACE (2023) – Newly curated vintage slide presentation from Stereoscopic Anthropologist, Hillary Hess
ADVENTURES IN 3-D (1953) – Newly restored Golden Age 3-D Comic Book, presented in association with Carl Scheckel at Carl's Comix.
Plus additional trailers, vintage shorts, and a restoration demo!
2-D Bonus Features
SAVING SLICK (2023) – Sean Thrunk's new documentary short explains how 1950's nightclub comedian Slick Slaven is reminded of his long-forgotten act and identity when his lost 3-D film is revived in 2003.
JOE DANTE, TRAILERS FROM HELL (2013) – 1956 MONSTER FROM MARS reissue trailer hosted by Joe Dante, courtesy of Trailers from Hell
MISTAKES & INNOVATIONS (2023) – Bob Furmanek describes the original day-for-night footage and Phil Tucker's innovative use of "Double Film" aka "3-D Blinkey."
RESCUING RO-MAN (2023) – This documentary short by filmmaker Sean Thrunk tells how an accidental discovery of two forgotten 35mm prints in 1990 saved the only complete 3-D footage.
FEATURE COMMENTARY TRACK (2022) with Greg Moffett, Mike Ballew, Eric Kurland and Lawrence Kaufman.
WAS I A MAN (2022) – New song by The Other Favorites, aka Josh Turner and Carson McKee, played during the post-feature restoration credits and memorabilia gallery.
MEMORABILIA GALLERY (2023) – Created by Charles Barnard with original newspaper ads, posters, lobbycards and publicity photographs.
BELA LUGOSI – YOU ASKED FOR IT (July 27, 1953) – Appearance on live television, newly restored.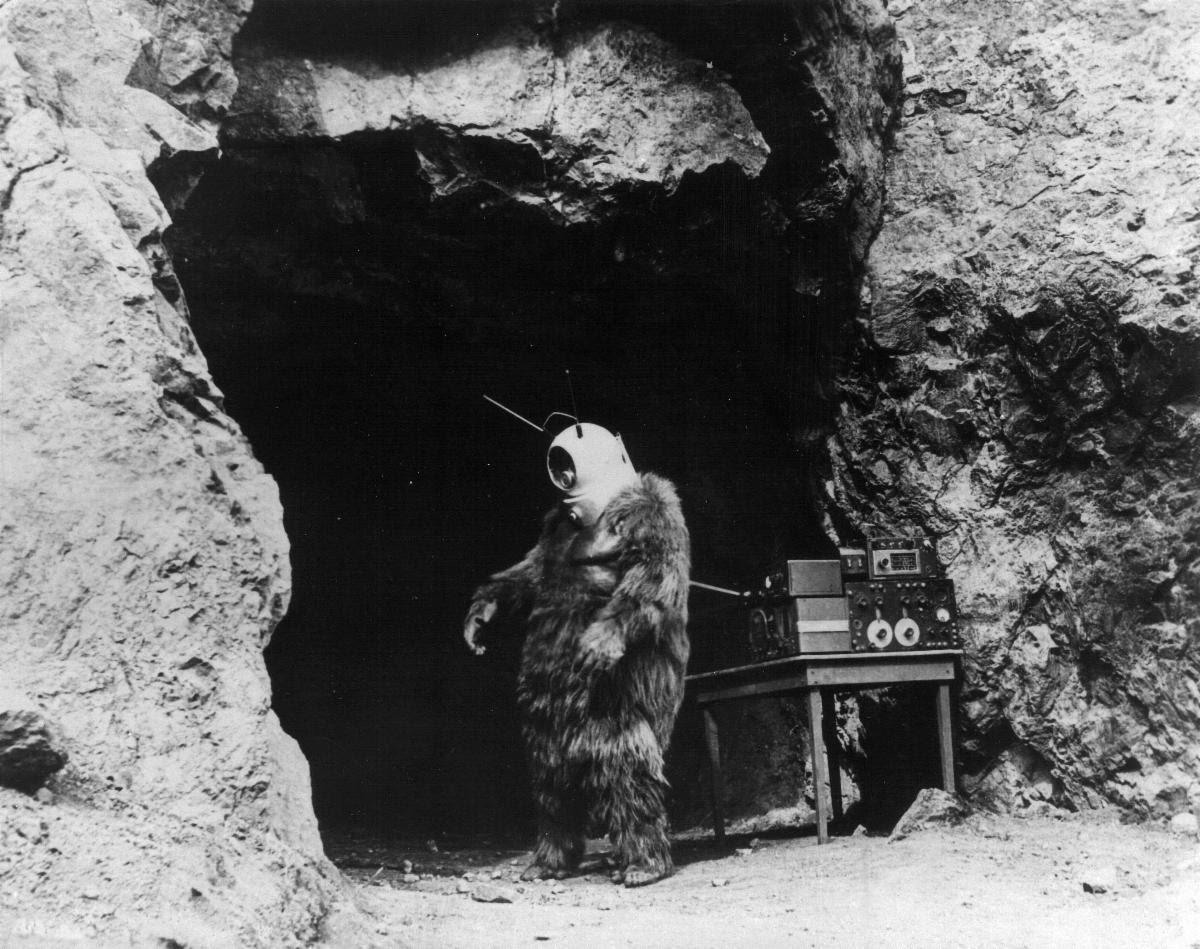 Director
Phil Tucker
Producer
Phil Tucker
Executive Producer
Al Zimbalist
Writer
Wyott Ordung
Cast
George Nader
Claudia Barrett
Selena Royle
Gregory Moffett
John Mylong
George Barrows
Genre
Science Fiction
Official Trailer: Robot Monster
Sci-fi Movie Giveaway
Prize: Robot Monster – The 70th Anniversary Restored Edition Blu-ray (arv $34.99)
1 Winner
Ends 8/21/23 11:59pm ET
Check out my other giveaways, so you can have more chances to win prizes.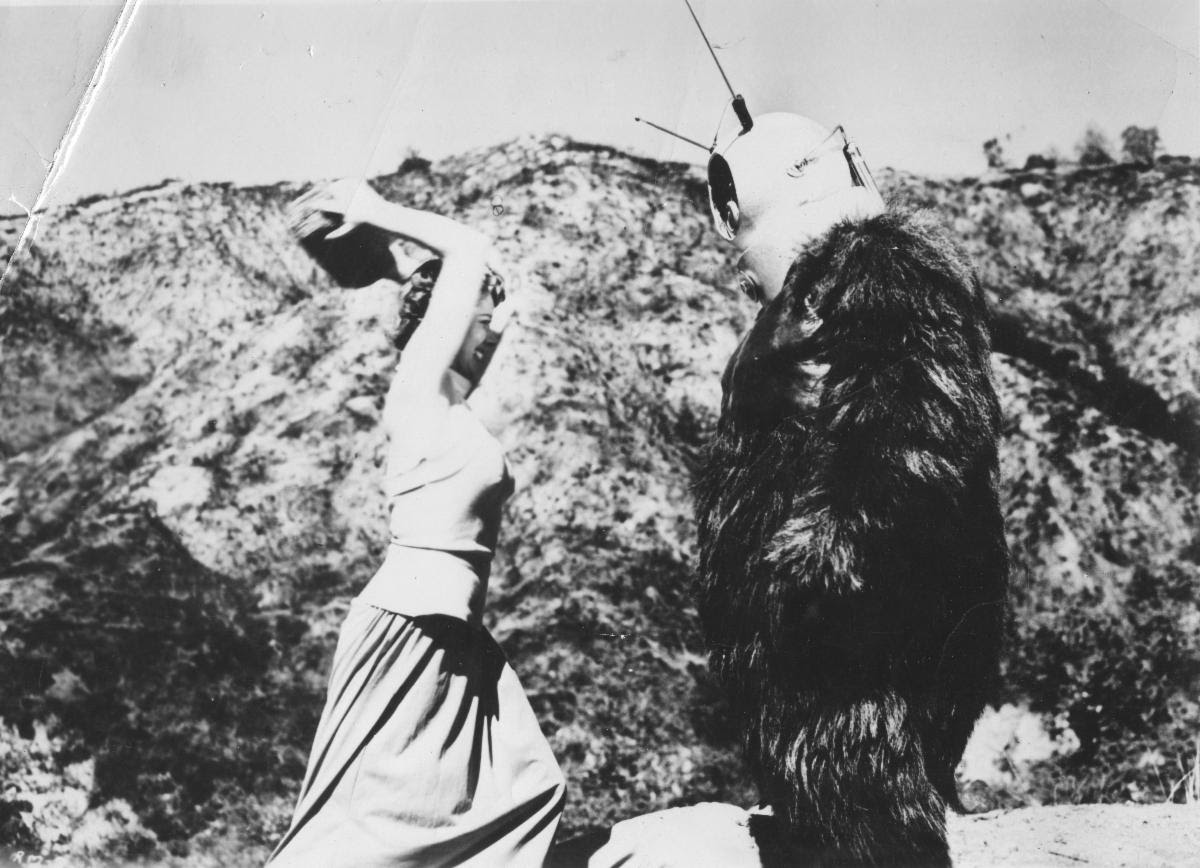 More from Mama Likes This
Take a look at my other entertainment articles, so you can keep up with the latest TV, movie and book news.
Free Halloween Activity Pages
Halloween Crafts with Free Printable Templates
Printable Activity Pages
Check out my free printables, when you are looking for fun activities to do at home.
Many are from Disney, Netflix and Shout Factory, so they feature movies, TV series and characters that your kids already know and love.
Some are educational, but others are just plain fun.
There are coloring pages, crafts, word puzzles, mazes, memory games and many other family friendly activities.
Shop Now
Check out the latest online deals, so you can save money and pick out some great products for yourself and your family.
What will you buy first?