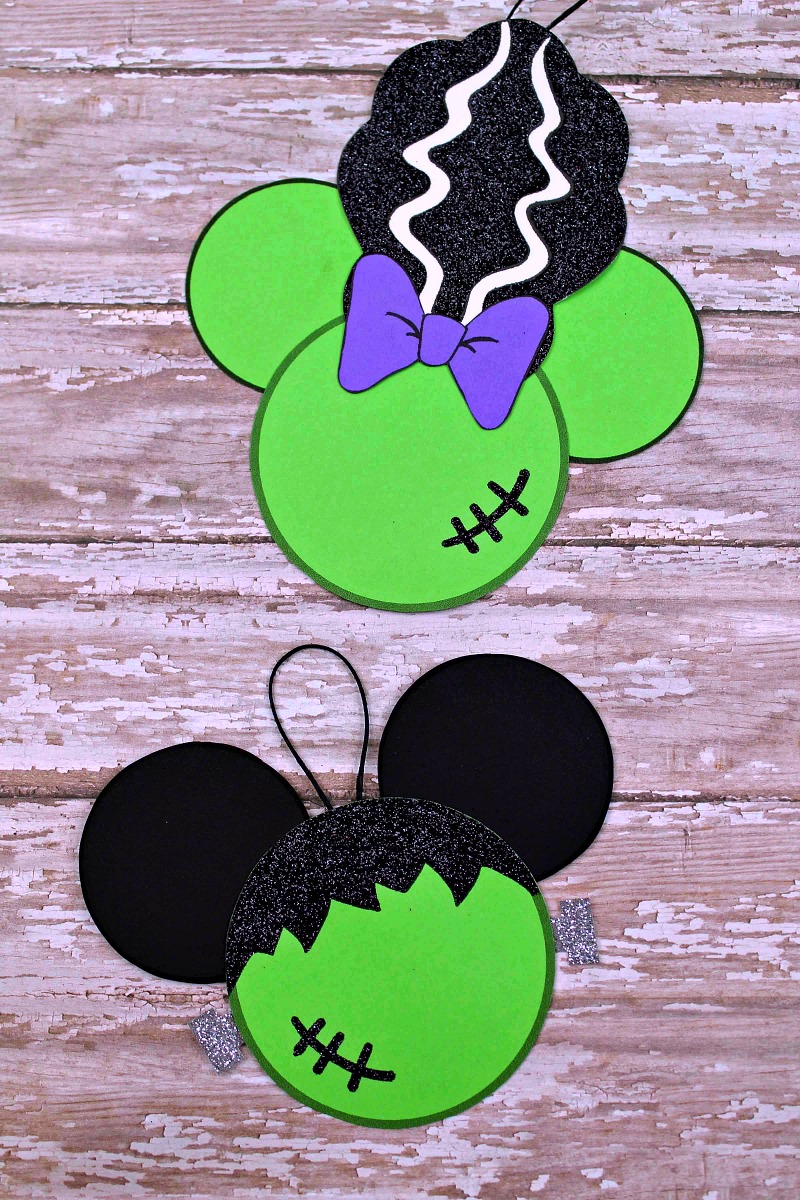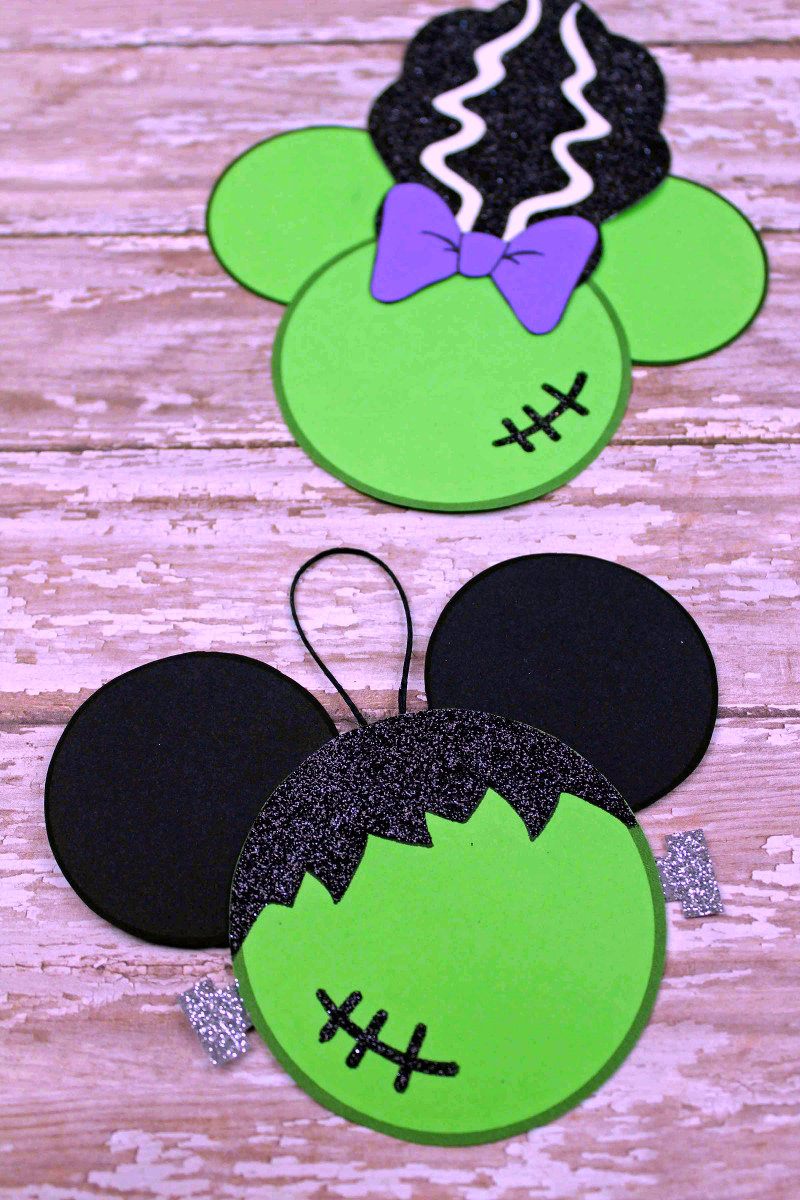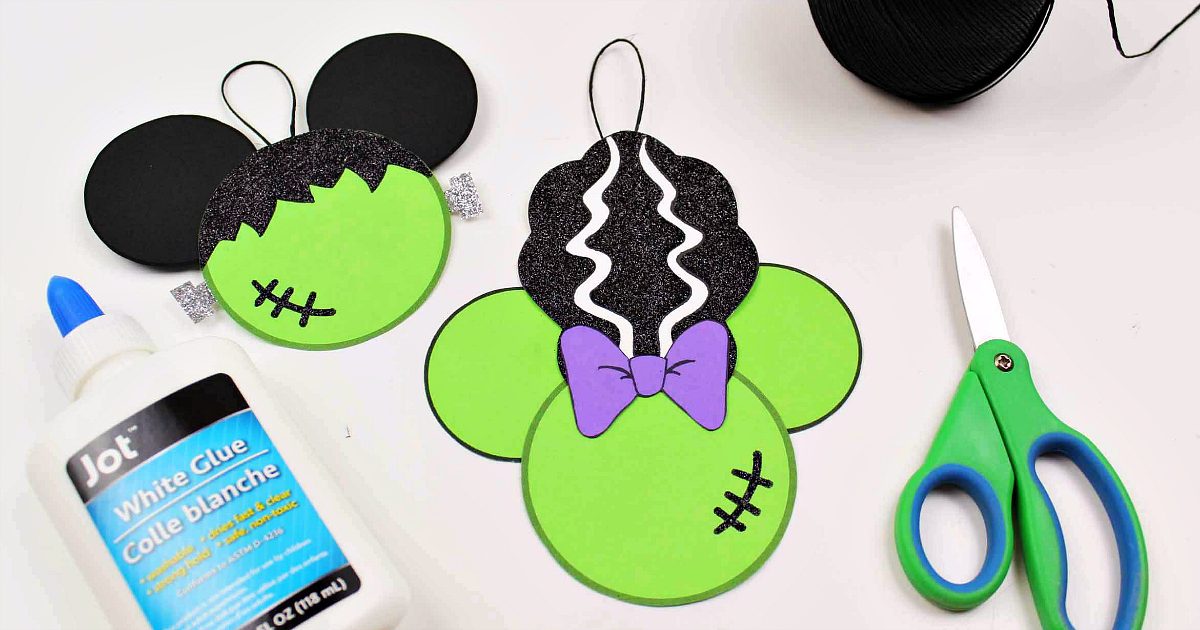 Frankenstein Mickey & Bride of Frankenstein Minnie
I've got a fantastic Disney Halloween Frankenstein craft for you, so you can make your own Mickey and Minnie ornaments.
Frankenstein Mickey and Bride of Frankenstein Minnie are the perfect way to decorate for a not so scary Halloween.
This adorable craft is perfect for Disney fans of all ages.
You can make a pair to hang on a Halloween tree or you can make a whole bunch of them, so you can transform your home into a holiday wonderland.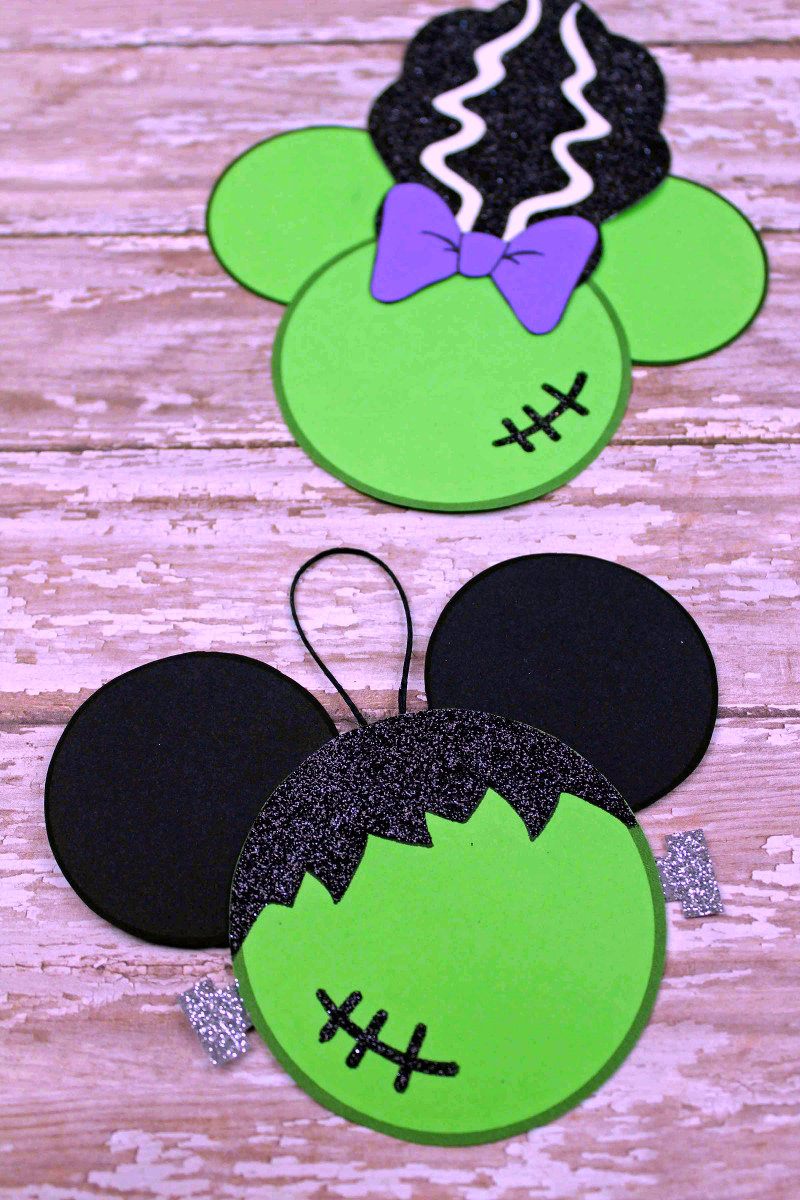 The craft is simple to make, but it is big on cuteness.
Adults and bigger kids can make it on their own, while little ones can help with the assembly and glitter.
If you are a regular crafter, you may already have at least some of the supplies.
Even if you don't have a stockpile of supplies already, this is a budget friendly craft project.
The techniques are simple, too, since you'll just need to print, cut and glue to craft these Disney Halloween characters.
They look impressive, so you can just relax and accept the compliments for the adorable Frankenstein Mickey and Bride of Frankenstein Minnie.
Disney Halloween Frankenstein Craft Supplies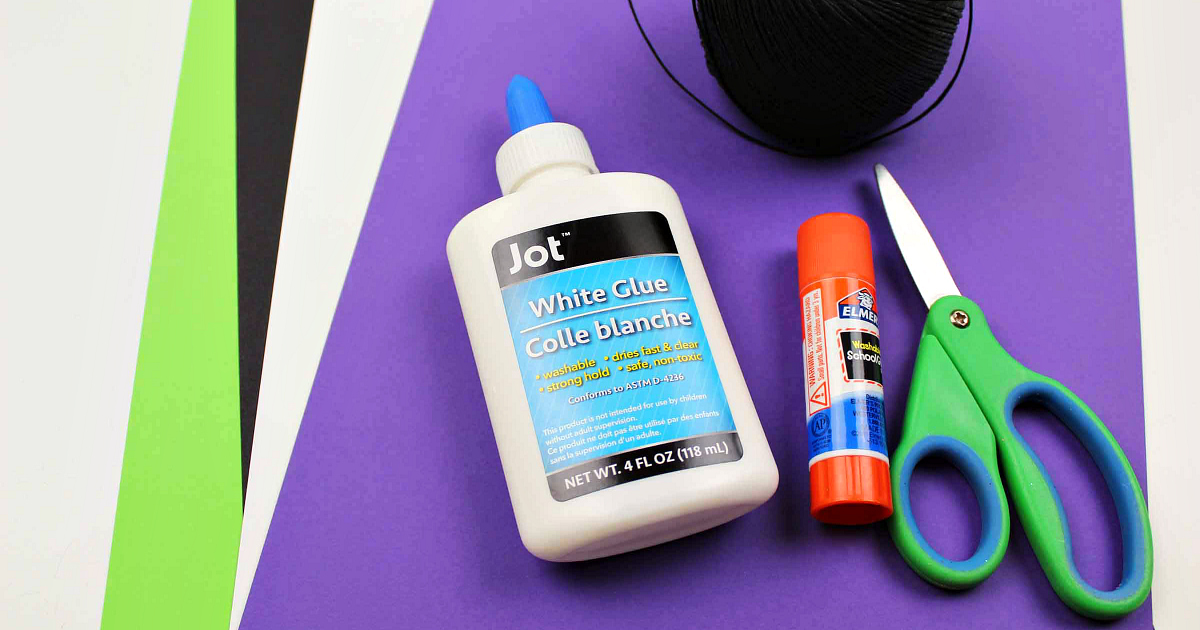 I live in Orange County near the Disneyland Resort, so have been fortunate to attend their Halloween event several times.
It is always a great party! I love that they make it just spooky enough, so it is fun but not scary.
With this Halloween craft, you can have that same type of spooky fun at home.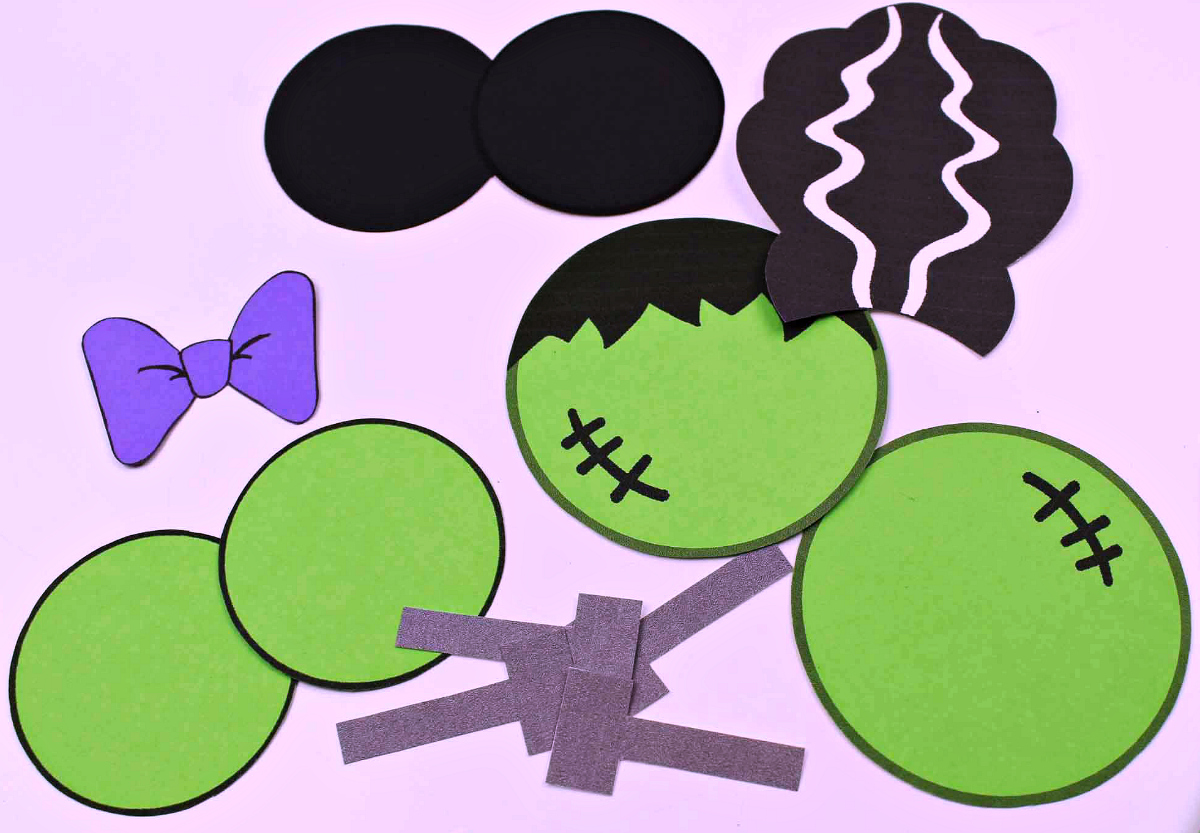 How many Mickey and Minnie crafts will you be making?
Will you craft one of each or will you set up a crafty assembly line for friends and family to make some, too?
When you print out the template, you'll have enough to make two of each plus have some extra parts to spare.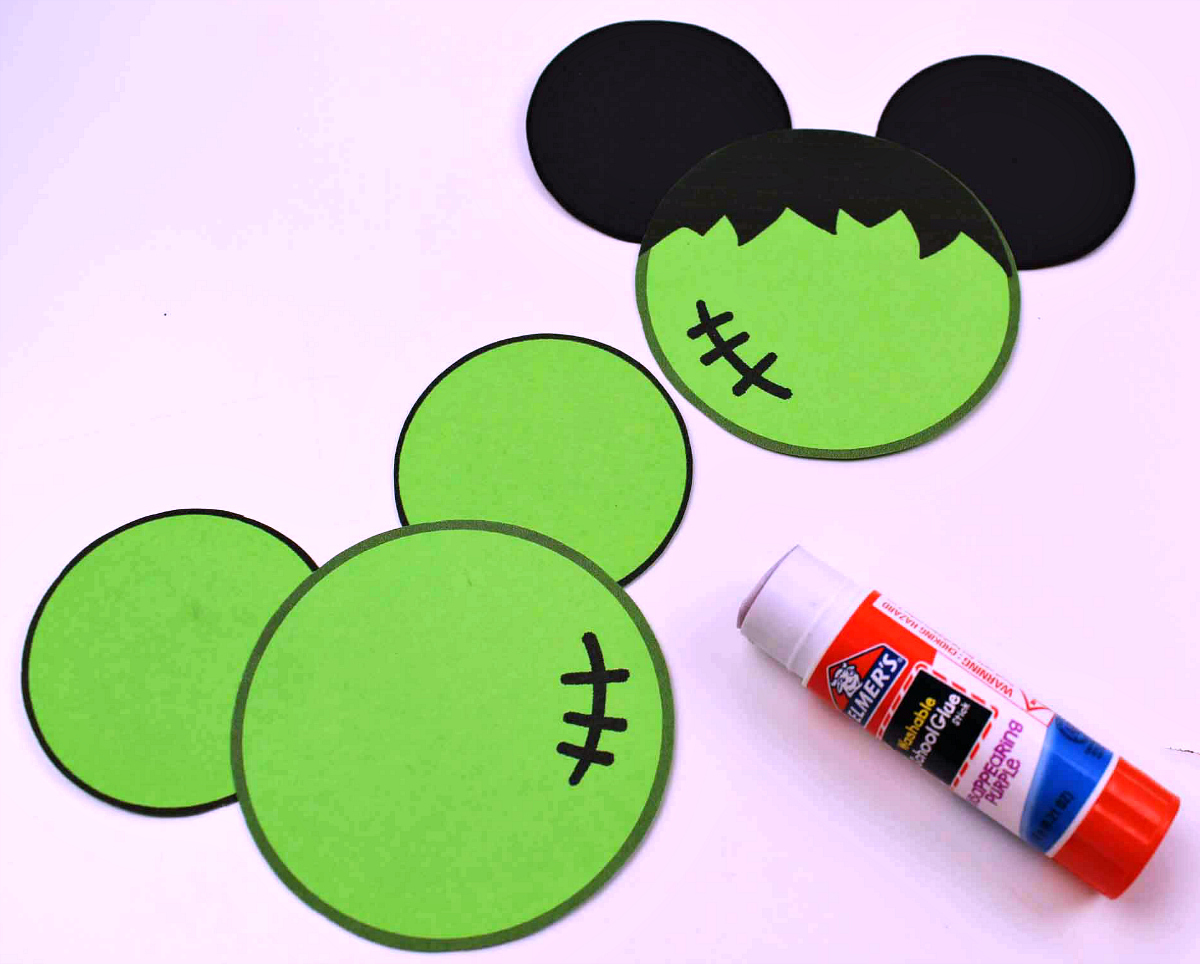 Hang a pair by your front door for trick or treaters to see or display them on a Halloween tree or anywhere in your home.
Happy not so scary Halloween!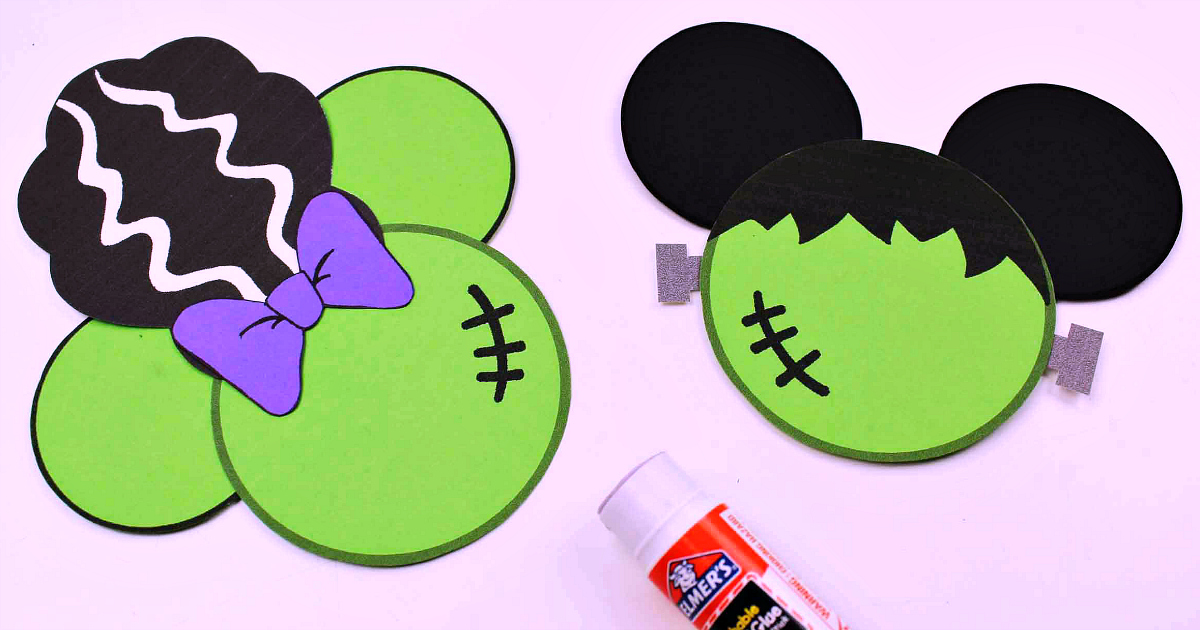 Disney Halloween Frankenstein Craft
Supplies
Cardstock (Black, Green, White, Purple)
Glue Stick
White Glue
Scissors
Black Twine or Ribbon
Glitter (Black and Silver)
Instructions
1) Download the free printable template.
2) Print each of the 5 pages of the template on the correct color of card stock. The color is listed at the top of each page.
3) Cut out the following pieces for Mickey: round green face with hair and scar, two round black ears, two black bolts.
4) Cut out the following pieces for Minnie: round green face with scar and no hair, two round green ears, black and white hair, purple bow.
5) Glue the ears behind the faces with a glue stick.
6) Affix Minnie's hair and bow and Mickey's bolts with a glue stick.
7) Add white glue and glitter to any of the areas you'd like to sparkle. I chose black glitter for Minnie's hair, and then silver glitter for Mickey's hair, Mickey's bolts and both facial scars. You can add more or less glitter to suit your own style.
8) Make a hanger by looping a piece of twine and gluing it to the back of the Halloween ornaments.
9) Let it dry completely, and then it is ready to hang.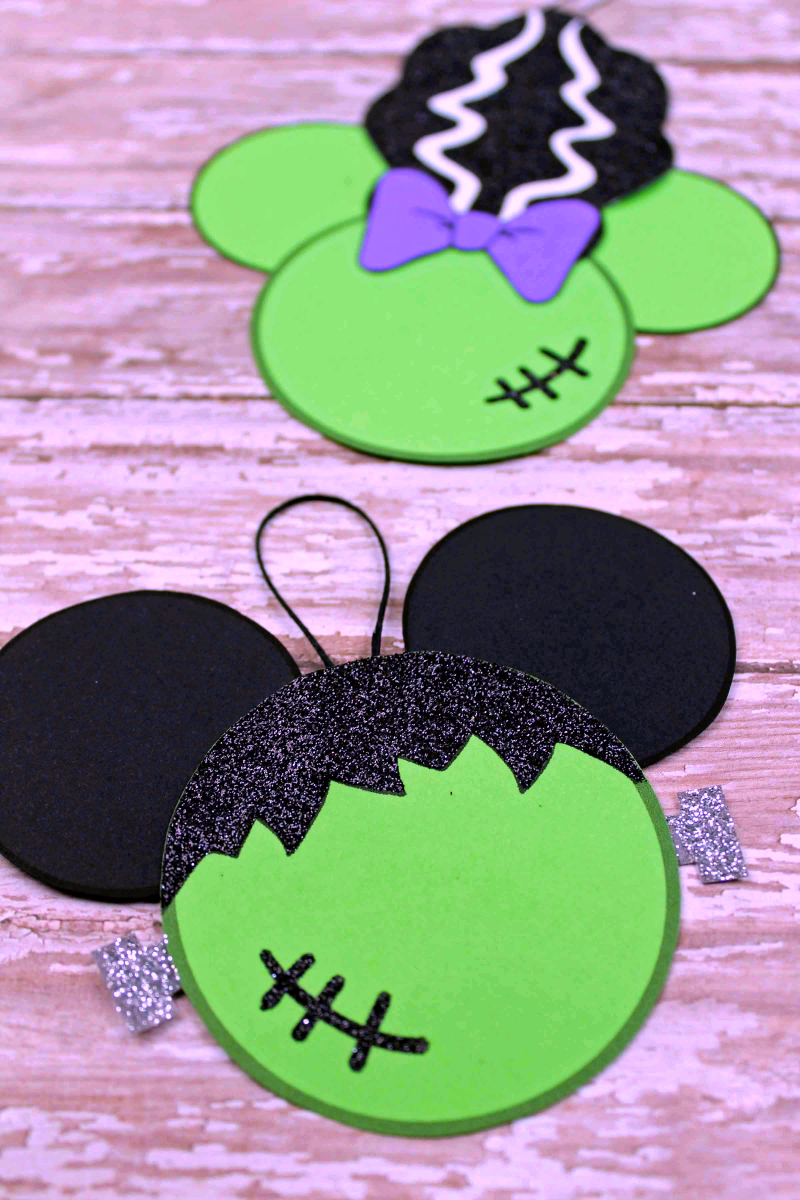 More from Mama Likes This
Take a look at my other shopping articles and entertainment reviews, so you can get some great tips for products your family wants and needs.
Halloween Deals
Halloween Crafts
Free Halloween Activity Pages
Happy Halloween!