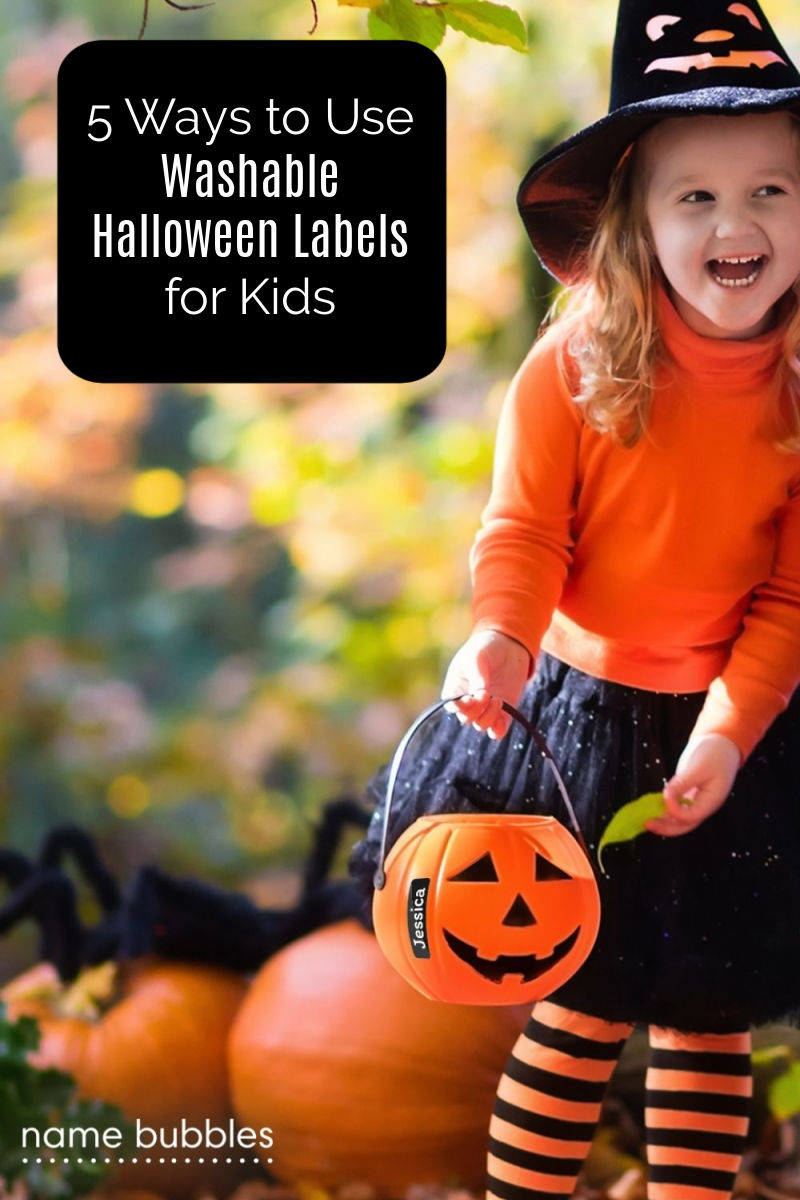 Custom Labels for Halloween Costumes and More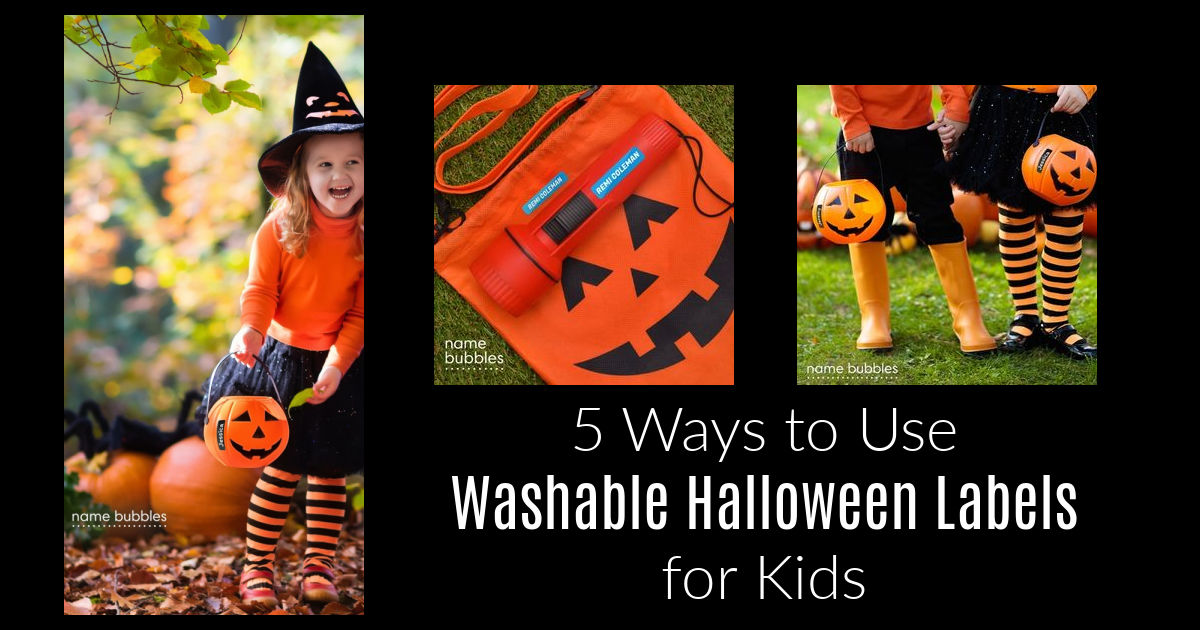 Learn how to use custom washable Halloween labels for kids, so you can keep track of costumes and more as you celebrate this fun holiday.
You can create personalized Halloween labels in no time, when you order washable ones from Name Bubbles.
Whether you're planning for your kids to have their own party at home, go to an outdoor community or school event, or hang out on the porch giving out candy, stickers will come in handy.
Labels will help kids keep track of their Halloween gear, so it doesn't get lost.
If you have more than one child, washable name labels are a great way for kids to know which items are theirs.
This can reduce conflicts and make it easy to keep things organized on a fun and hectic holiday.
What types of personalized label stickers should I use for Halloween costumes and clothing?
There are two basic types of clothing labels to choose from: press and stick clothing labels and iron on ones.
Press and stick washable clothing labels are my first choice, since they are so easy to use.
They are waterproof and safe in the dryer and washer.
Get labels to stick to a tag on the costume or ones that stick directly to the fabric.
If you want something more permanent, use iron on labels.
A one time use costume probably doesn't need an iron on label, but you may want these for things like socks or leggings that will be used long after the holiday.
What types of washable adhesive labels should I use for plastic and other rigid surfaces?
Name Bubbles Everyday Labels are perfect for non-clothing Halloween and safety gear.
The washable name labels come in a wide variety of shapes and sizes that can be personalized as you wish.
Personalize with just a first name, if that type of label sticker makes sense for your needs.
You can also add a last name, phone number or other information, as appropriate.
I recommend the value packs that include an assortment, so you will have plenty of custom stickers to choose from.
Once you start labeling, you will realize just how many things will benefit from having your child's information stuck to it.
5 creative ways to use washable Halloween labels
Costumes
Accessories – ears, tails, shields, hats …. anything extra that may become separated from your child
Jackets, rain ponchos, hats and gloves that are not part of the costume
Treat buckets, treat bags and water bottles
Flashlights and glow sticks
The possibilities are endless, but these five ideas are a great start to help you think about all the ways personalized washable labels will benefit your family.
Washable label coupons
Of course, it's great to save money, when you order your personalized Halloween labels.
You can spend less while still getting high quality labels that stay put and are washable.
20% off sitewide with code CUSTOM20
Use the code to save on labels for Halloween and whatever else you'd like!
Ordering is quick and it is easy to personalize the labels, so they are just right for you and your family.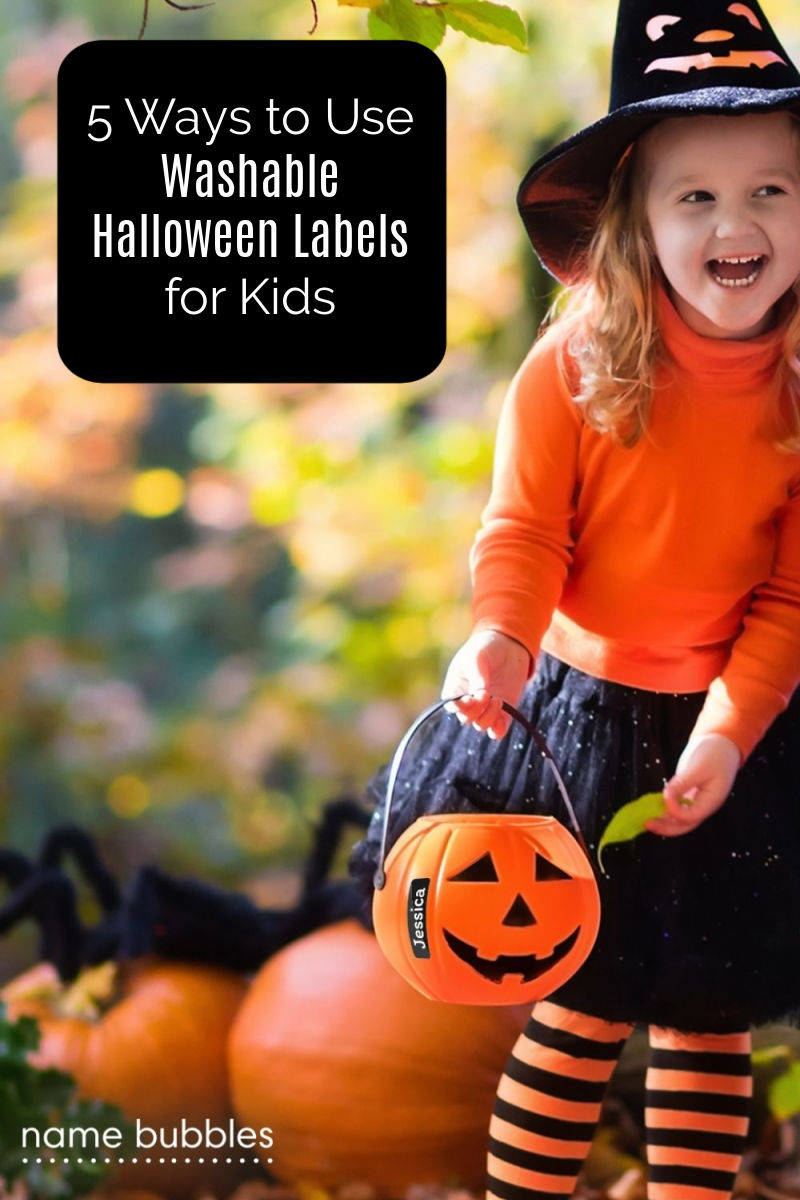 More from Mama Likes This
Take a look at my other shopping articles and entertainment reviews, so you can get some great tips for products your family wants and needs.
Halloween Deals
Halloween Movies & TV
Free Halloween Activity Pages
Halloween Crafts
Free Pumpkin Stencils
Free Printable Masks
Hotel Transylvania Activity Pages
Happy Halloween!