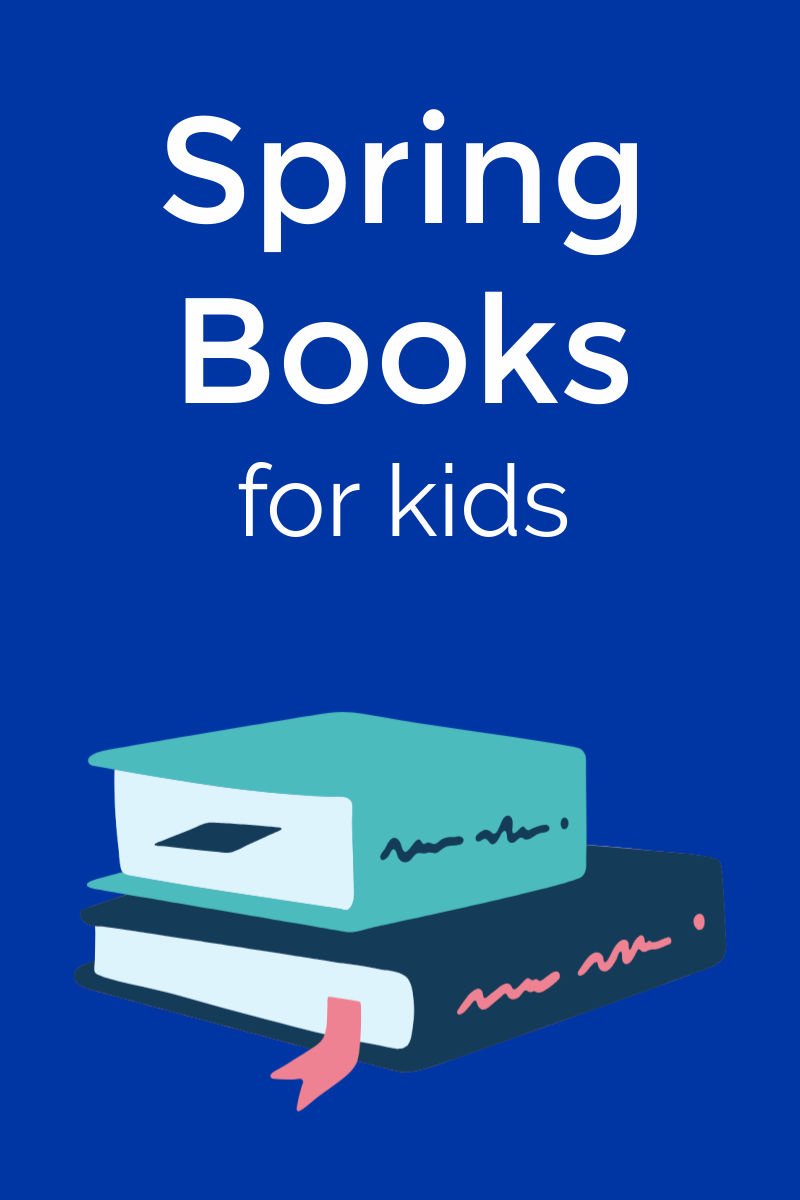 Books for Kids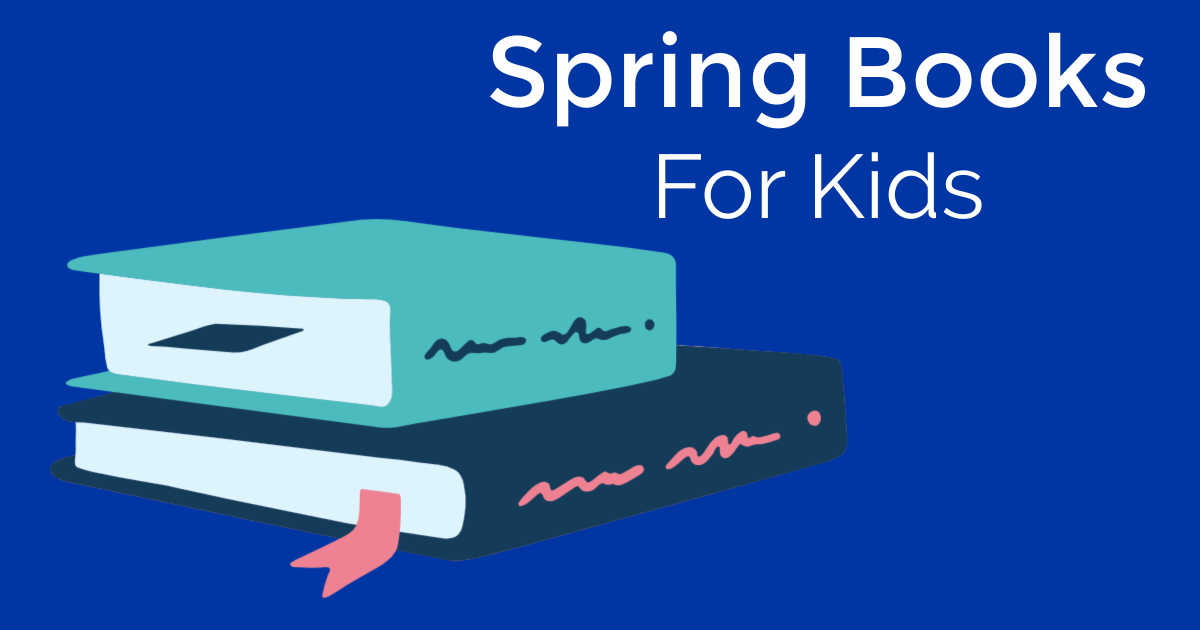 Check out all these new Spring children's books, so that you can encourage your kids to entertain themselves and expand their minds.
These new books really are fantastic.
There are imaginative fiction books with beautiful illustrations to encourage dreaming up creative ideas.
Others are non-fiction that present facts and information in kid friendly ways to draw them in and keep them engaged.
Additionally, there are activity books that will get your kids excited about creating and doing new things.
Books are a wonderful thing, so it is great to start your kids out now to establish a lifelong love of reading that they will take with them throughout their teen years and on into adulthood.
Spring Children's Books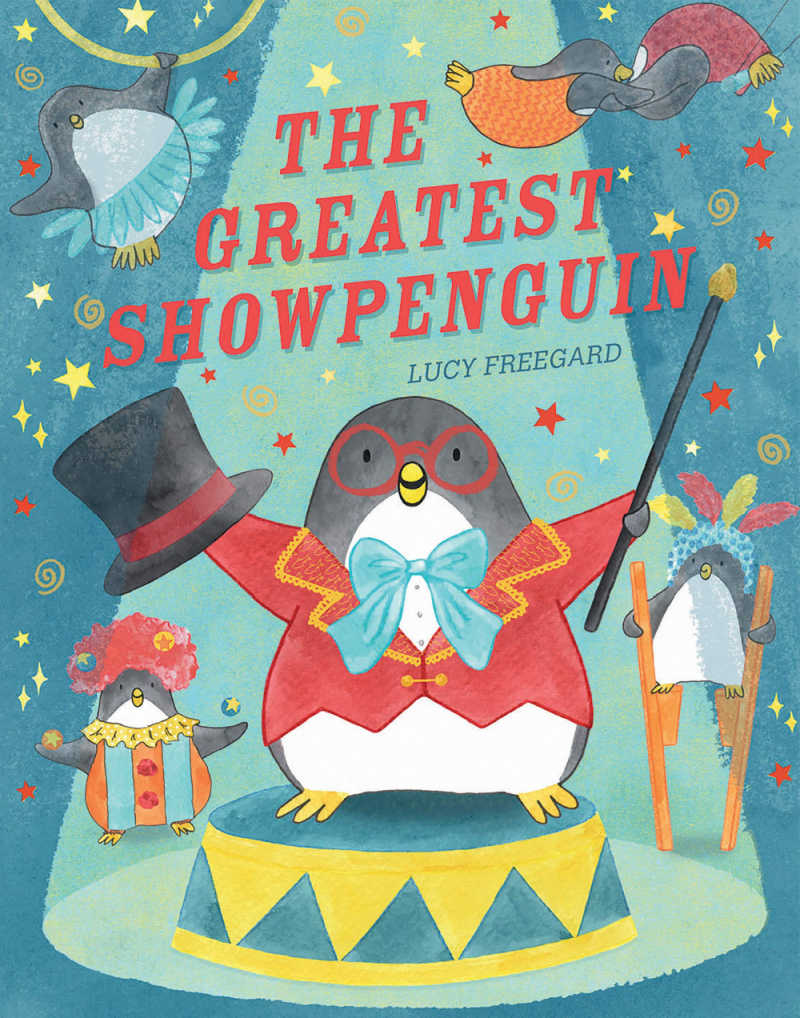 by Lucy Freegard
isbn 978-1-84365-483-4
Pub. date 2/2/21
Poppy the Penguin comes from a long line of circus performers.
Many skills have been passed down from penguin to penguin.
However, Poppy soon decides that performing in the family circus is not for her, as she prefers to feel calm and in control.
But the hardest thing is not juggling, or riding a unicycle–it's telling her mum that she doesn't want to perform any more.
Her bravery is worth it when Poppy discovers a better role–organizing and coordinating the whole show.
And what a show it turns out to be!
This tale of overcoming shyness and lack of confidence is both a funny and sensitive parody of the record-breaking movie The Greatest Showman, and a celebration of girl power!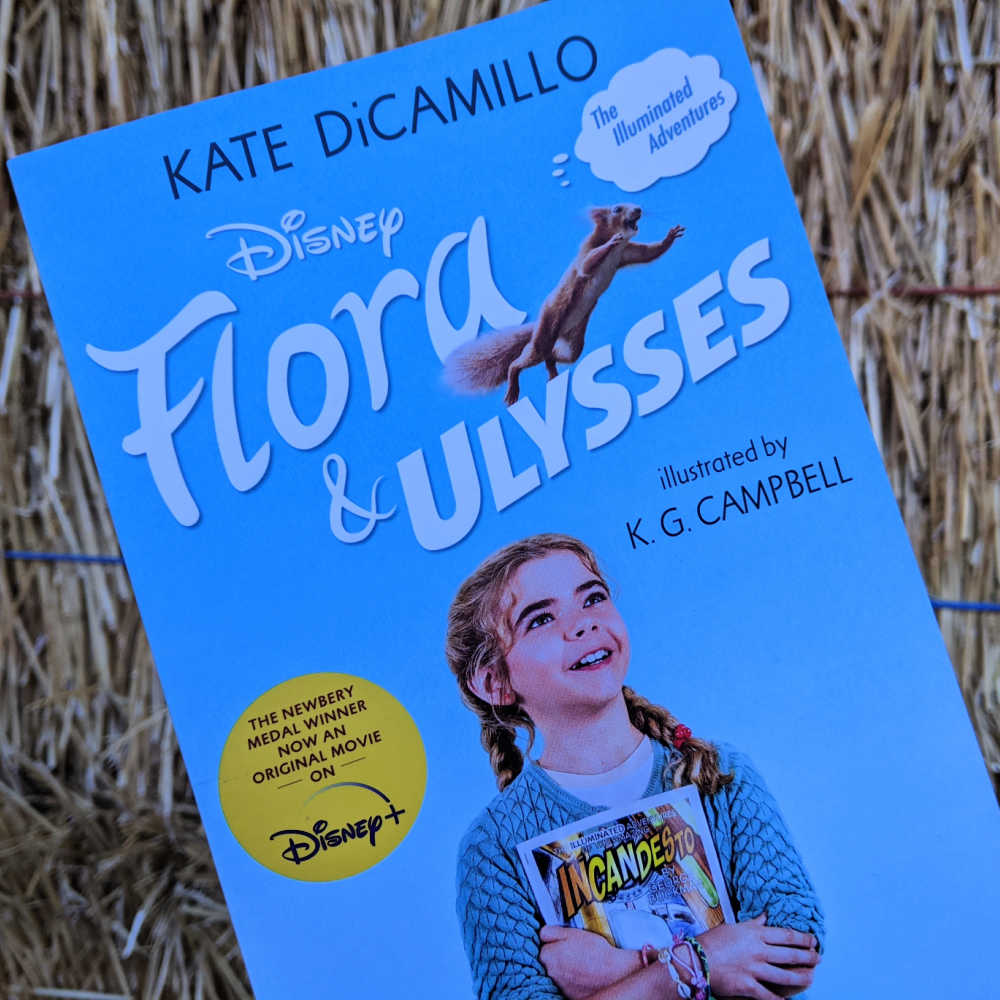 by Kate DiCamillo
isbn 978-0763687649
Movie on Disney+ 2/19/21
Disney's "Flora & Ulysses" is a comedy-adventure based on the Newbery Award-winning book about 10-year-old Flora, an avid comic book fan and a self-avowed cynic, whose parents have recently separated.
After rescuing a squirrel she names Ulysses, Flora is amazed to discover he possesses unique superhero powers.
This takes them on an adventure of humorous complications that ultimately change Flora's life–and her outlook–forever.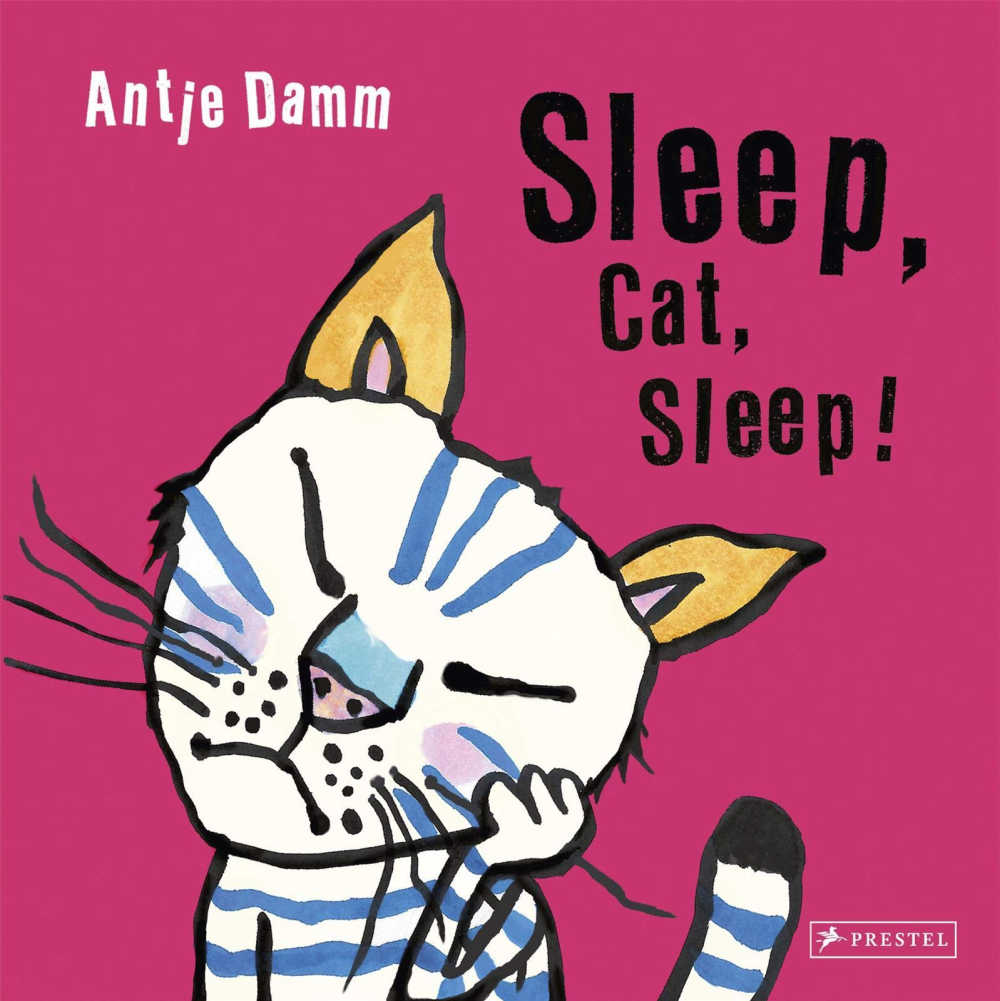 by Antje Damm
isbn 978-3791374482
Pub. date 3/16/21
It can be hard to fall asleep because who wants to stop playing, talking, and just having fun.
Sometimes, it's just as difficult to stay asleep.
There can be noises, lights, and many other distractions.
Cat has this very problem in Sleep, Cat, Sleep! He's calmly resting until you open the book and wake him up.
Every time he thinks it's safe to fall back asleep, you flip the page and bother him again!
All he wants is for you to close the book so he can start dreaming away.

Color and Cut Masks: Dinosaurs
by Insight Kids
isbn 978-1647223038
Pub. date 3/16/21
Spark your child's imagination and love of Dinosaurs with 10 delightful and playful masks to cut out, color and play with. Includes key dinosaur facts!
This book is recommended for ages 4 to 8, but younger kids will enjoy it with the help of an older sibling or adult.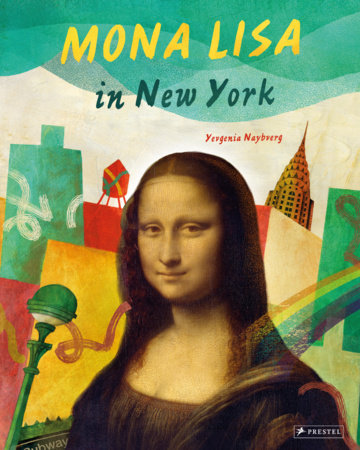 by Yevgenia Nayberg
isbn 978-3791374451
Pub. date 3/9/21
Mona Lisa is taking a trip to New York from the Louvre.
Yes, that Mona Lisa. The one with the knowing smile.
After hanging in the museum for a while she decides to explore the city.
She slips out of her painting and meets Tag, a street art figure.
He takes her on an adventure from the Bronx to the Brooklyn Bridge and it turns out Mona Lisa doesn't know as much as she thought.
In this beautiful and charming book, artist Yevgenia Nayberg, an immigrant to New York herself, shows young readers the city she has fallen in love with.
Mona Lisa and Tag eat pizza in the Bronx, listen to jazz in Harlem, dance to salsa music on the High Line, and swim at Brighton Beach.
As Mona Lisa says goodbye to her new friend, she–and the readers–come away with a profound appreciation of the city and its wonders.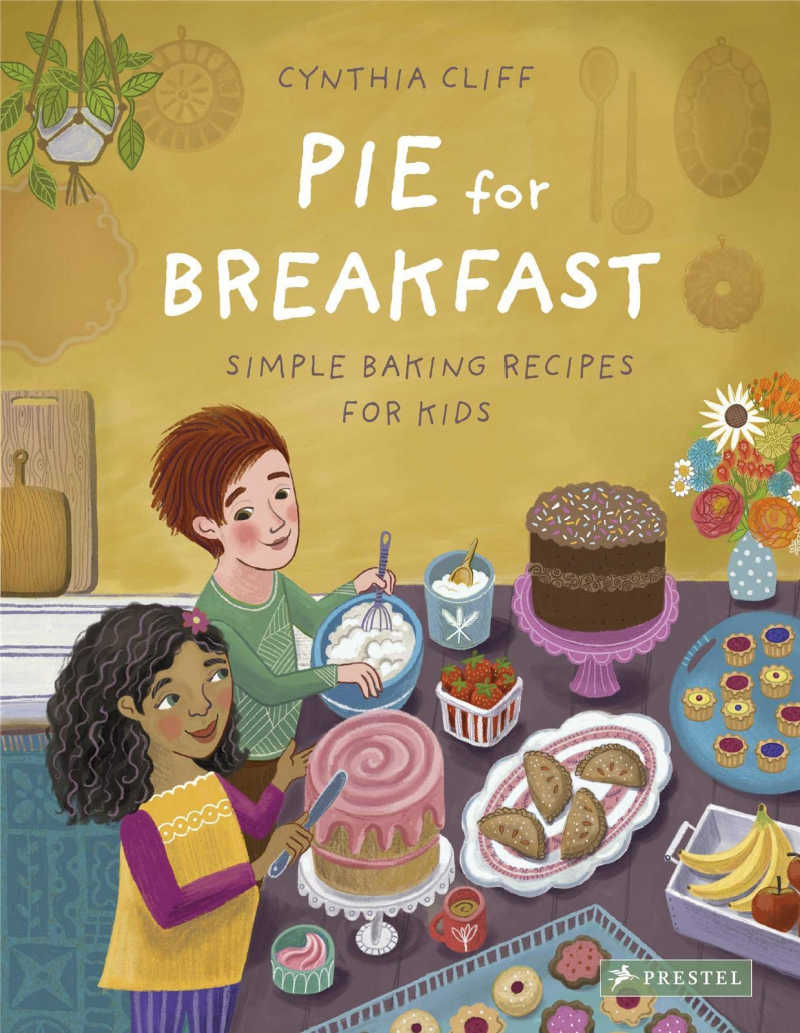 by Cynthia Cliff
isbn 978-3791374604
Pub. date 4/6/21
When Hazel and her father bake together, her mother says they make the whole house smell like a fancy bakery.
And when they bake in the morning, they get to eat their goods as a special treat–even if it's for breakfast.
One day Hazel decides to organize a morning bake sale for her school and encourages her friends to contribute to the effort.
The results take readers all over the world, from strawberry mochi and pumpkin empanadas to Indian-spiced shortbread and Egyptian basbousa cake.
Best of all, each of these treats including with muffins, carrot cake, scones, and vegan and gluten-free items–comes with its own easy-to-follow recipe.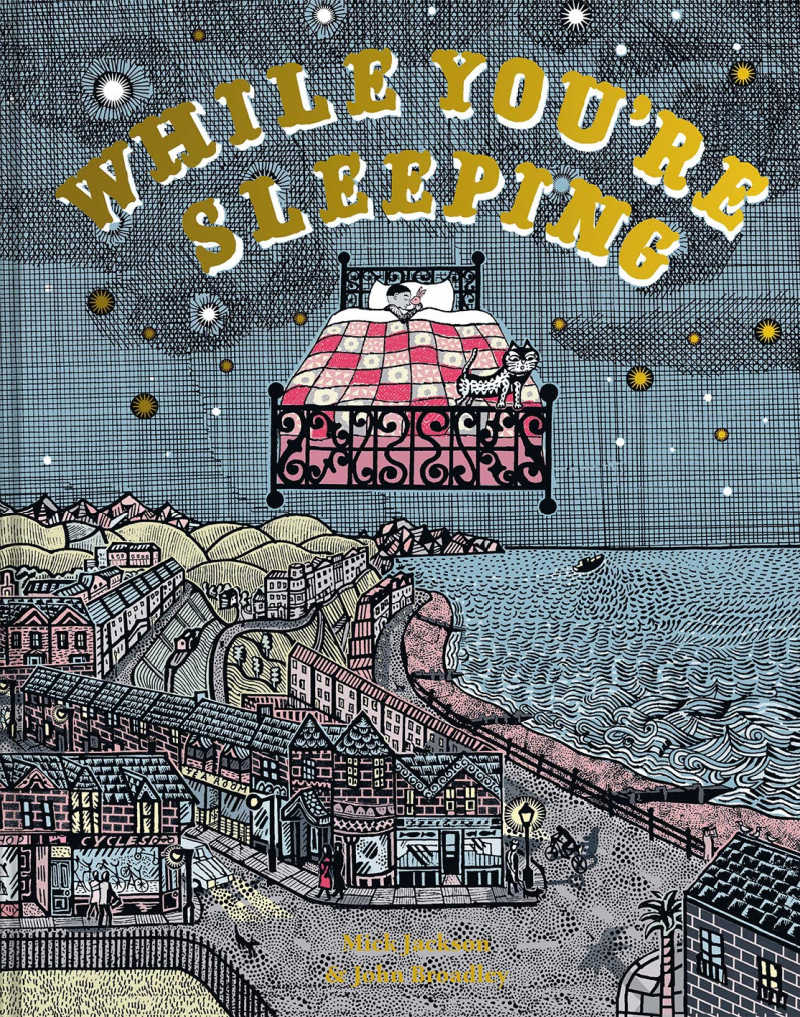 by Mick Jackson and illustrated by John Broadley
isbn 978-1843654650
Pub. date 2/2/21
There's a whole world of activity out there while we're asleep in our beds, from bakers preparing bread and cakes and firefighters waiting patiently for a call, to hospitals caring for those who are ill and postal workers sorting our mail.
There is also wildlife such as foxes foraging, bats flying, and owls hunting for prey.
And around the world there are children who are playing, learning, eating, and reading while we're tucked up asleep.
Perfect for bedtime, this book opens up a whole world of wonder and imagination for children and provides solace if they wake in the early hours.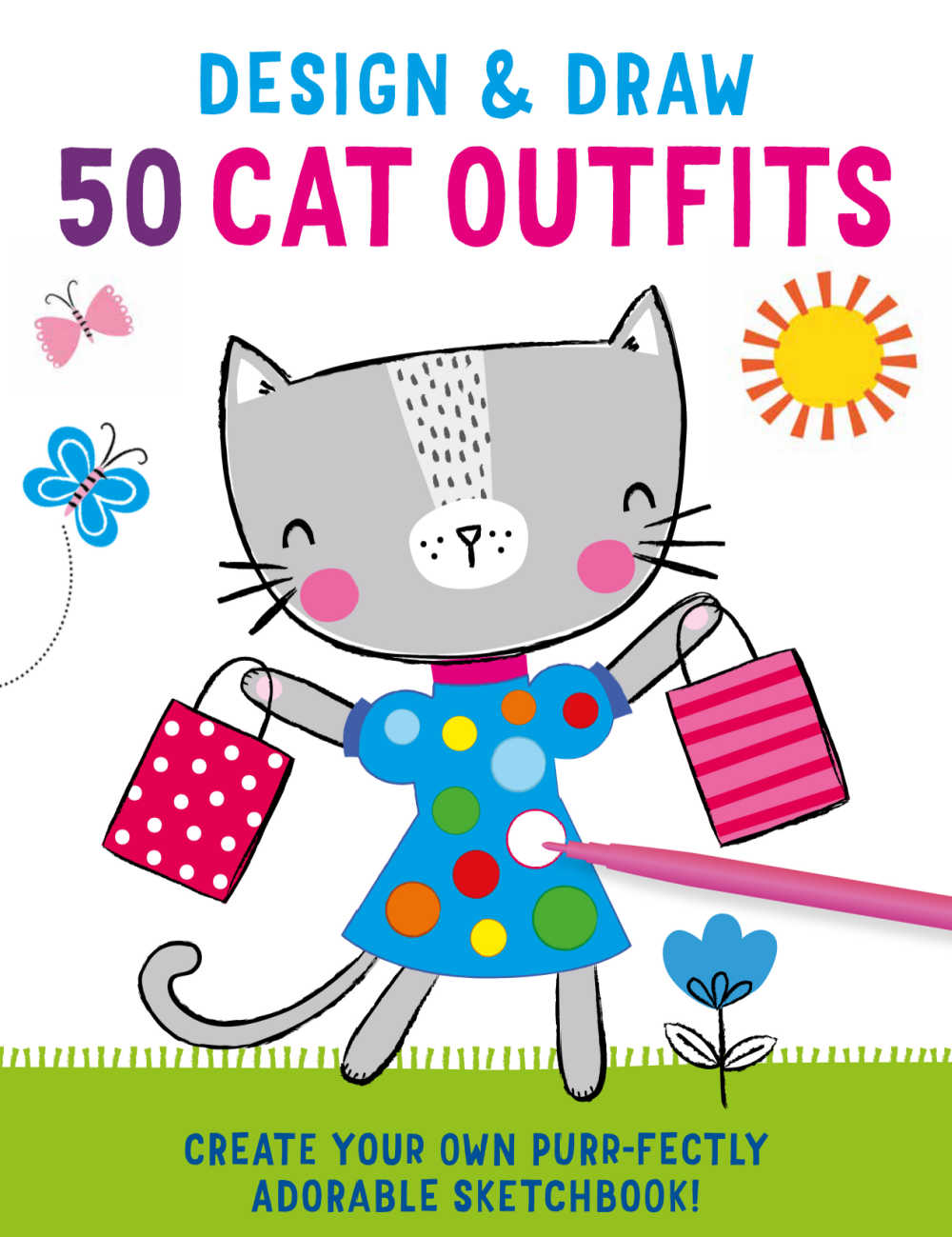 by Insight Editions
isbn 978-1647223113
Pub. date 3/16/21
Every page features a little bit of artwork as a starting point and prompts to inspire young designers to complete the outfit for that particular cat.
This is a wonderful activity book for kids who like art, fashion and cats.
What a great combination!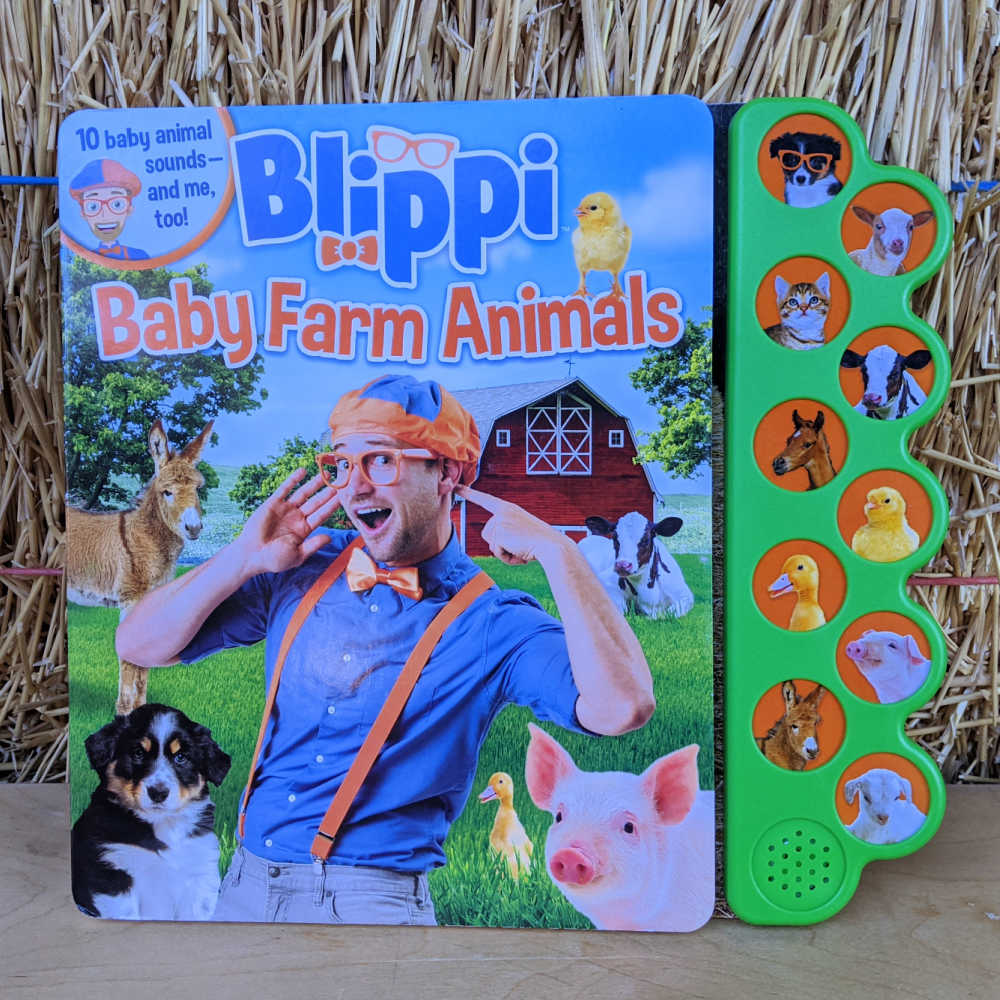 by Studio Fun International
isbn 978-0794445584
Pub. date 2/9/21
Blippi introduces 10 baby farm animals in this photographic book that includes sound buttons of him talking and the animals making their winsome noises!
You'll have a fantastic time on the farm with YouTube sensation Blippi in Blippi: Baby Farm Animals, a photographic book with 10 sound buttons to push.
Blippi introduces border collie puppies, calves, foals, piglets, chicks, and other baby farm animals and invites you to sound and act like them all.
You can baa, baa like a lamb, waddle like a duckling, climb like a baby goat, and more!
Push the sound buttons to hear Blippi talk and listen to the sound each baby farm animal makes.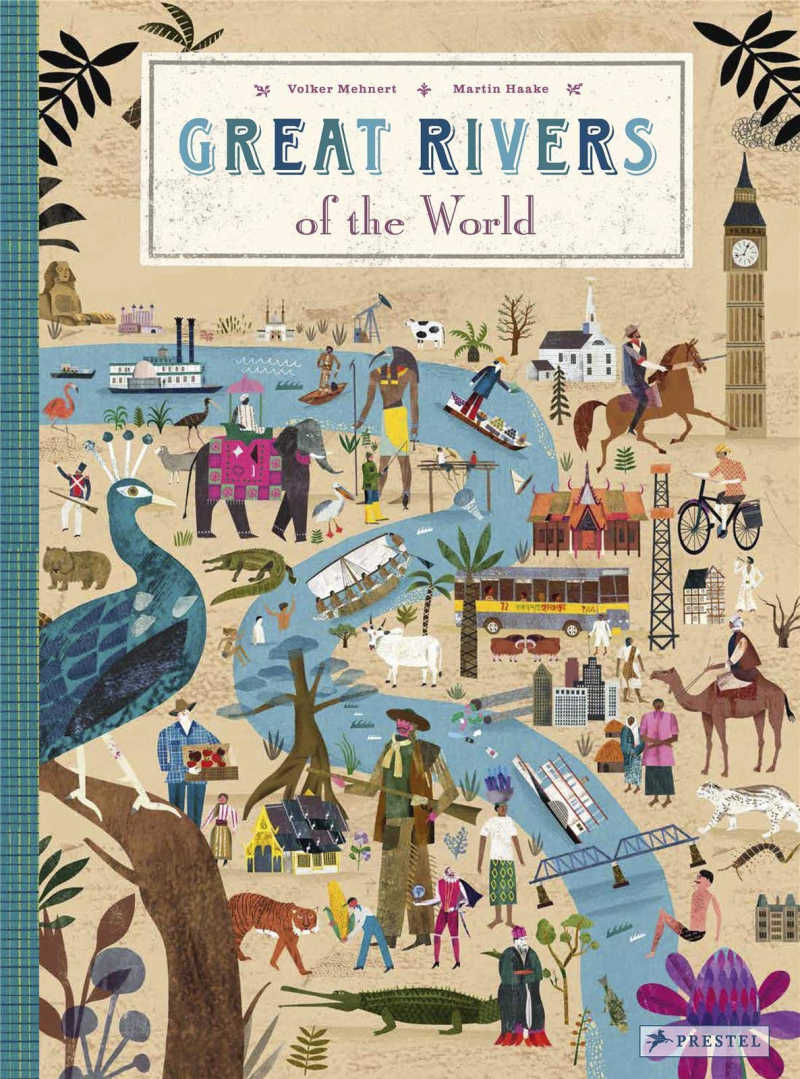 by Volker Mehnert and illustrated by Martin Haake
isbn 978-3791374703
Pub. date 3/23/21
Where in the Rhein does the Nibelung Treasure lie?
What river helps mark the prime meridian?
Why do people make pilgrimages to the Indian city of Benares?
Why is the Mekong called the "Nine Dragon" river in Vietnam?
How does the Mississippi divide and unite the United States?
These and hundreds of other facts are explored in this wonderfully illustrated atlas of the world's great rivers.
Each spread in this book offers a colorful map packed with drawings, figures, and facts.
Cities that border the rivers are highlighted, as are distinct flora and fauna, significant natural and human-made features, and fascinating historical details.
A "biography" of each river describes where it flows, and its importance to the communities it passes through.
Special attention is given to the ecological health of the rivers–those that are thriving and those in danger of losing their valuable habitats.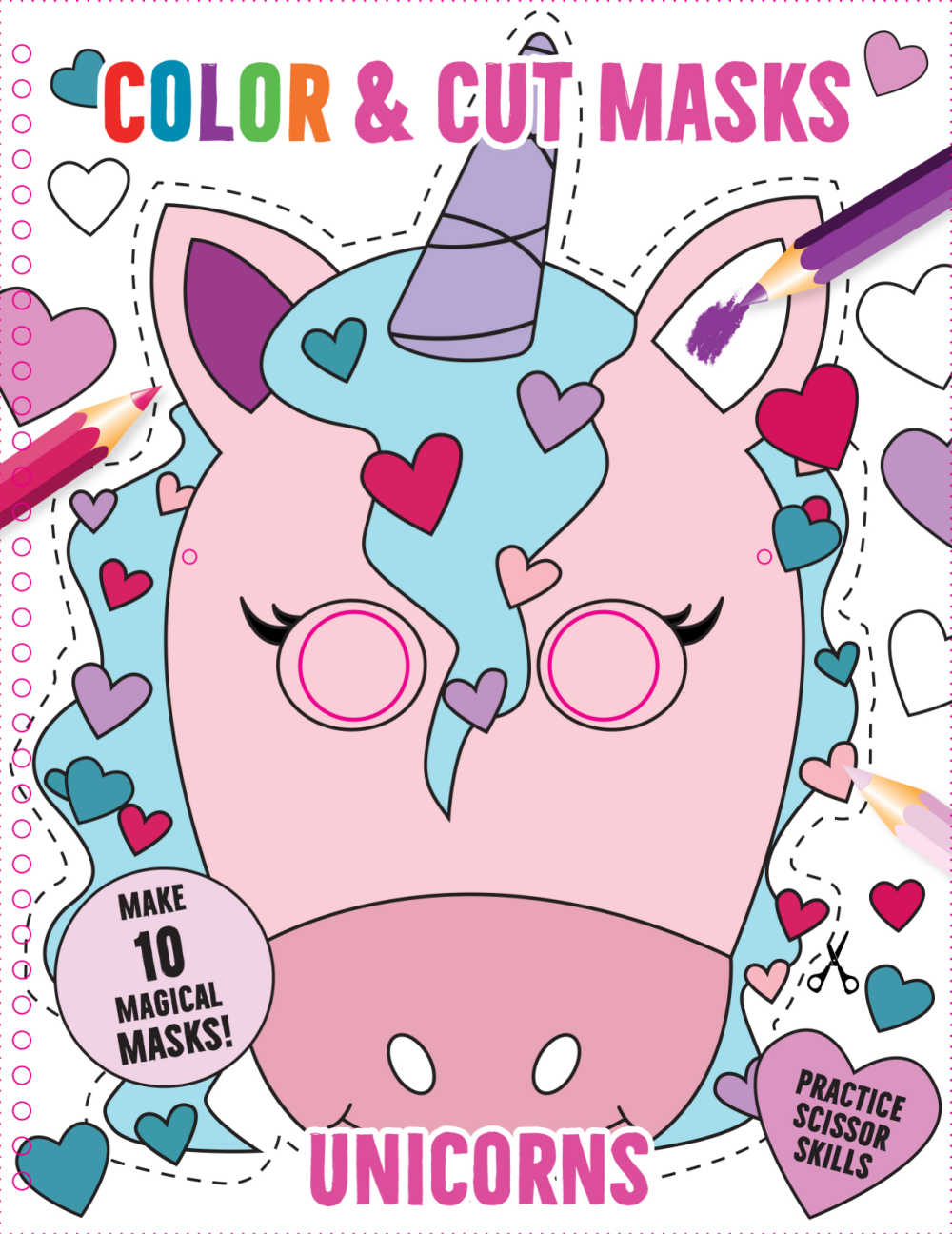 Color and Cut Masks: Unicorns
by Insight Editions
isbn 978-1647223045
Pub. date 3/16/21
Spark your child's imagination 10 delightful and playful unicorn masks to cut out, color and play with.
Kids will enjoy making their own masks and they will have lots of fun dreaming up creative play activities.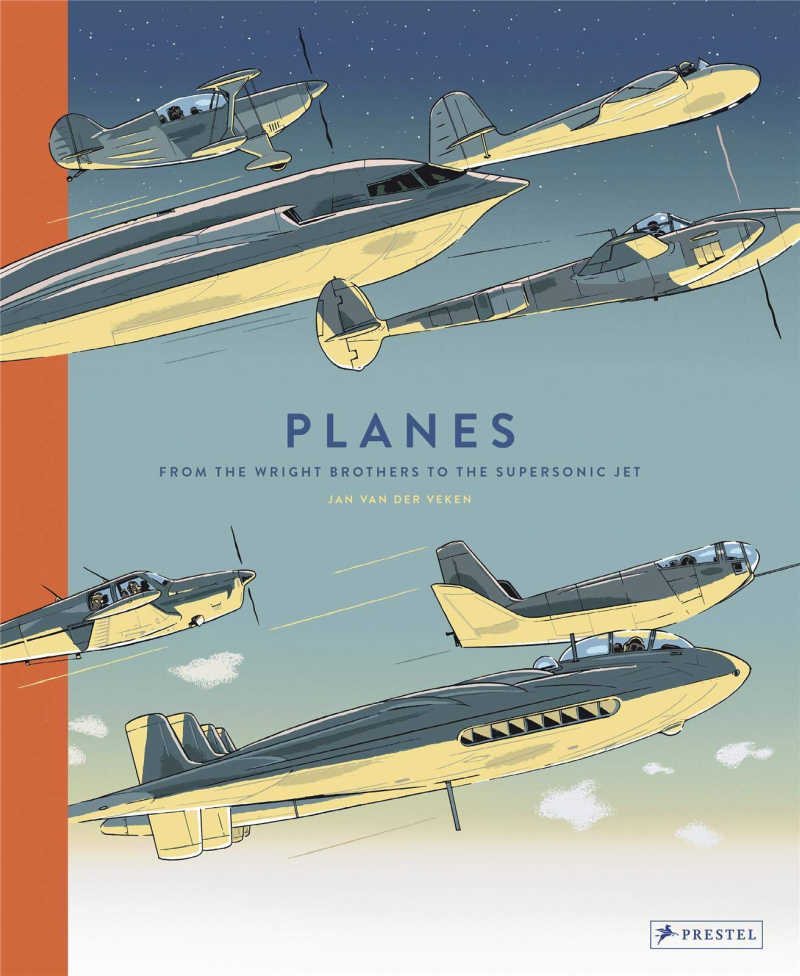 Planes: From the Wright Brothers to the Supersonic Jet
by Jan van der Veken
isbn 978-3791374413
Pub. date 3/9/21
How does a plane move through the air?
What is turbulence? What do those lines on the runways mean?
All these questions and many more are answered in this gorgeously illustrated history of planes and flight.
The book opens with a basic introduction to plane anatomy and shows how aircrafts have developed over the ages.
Readers will then learn about aerodynamics, the mechanics of wing shape and lift, and how ailerons, propellers, and flaps work.
There's even a section on communications systems, runway design, and GPS. Profiles of famous historic planes illustrate basic principles throughout the book.
Readers will find out about record-breaking flights across continents and oceans; how "flying wings" evolved into the B-2 bomber; and where the world's most treacherous runways are located.
A section on experimental aircraft looks at zeppelins, flying cars, and the fate of the Concorde jet.
Budding aviators will linger over every detail of this information-packed book that serves both to demystify and celebrate the miracle of flight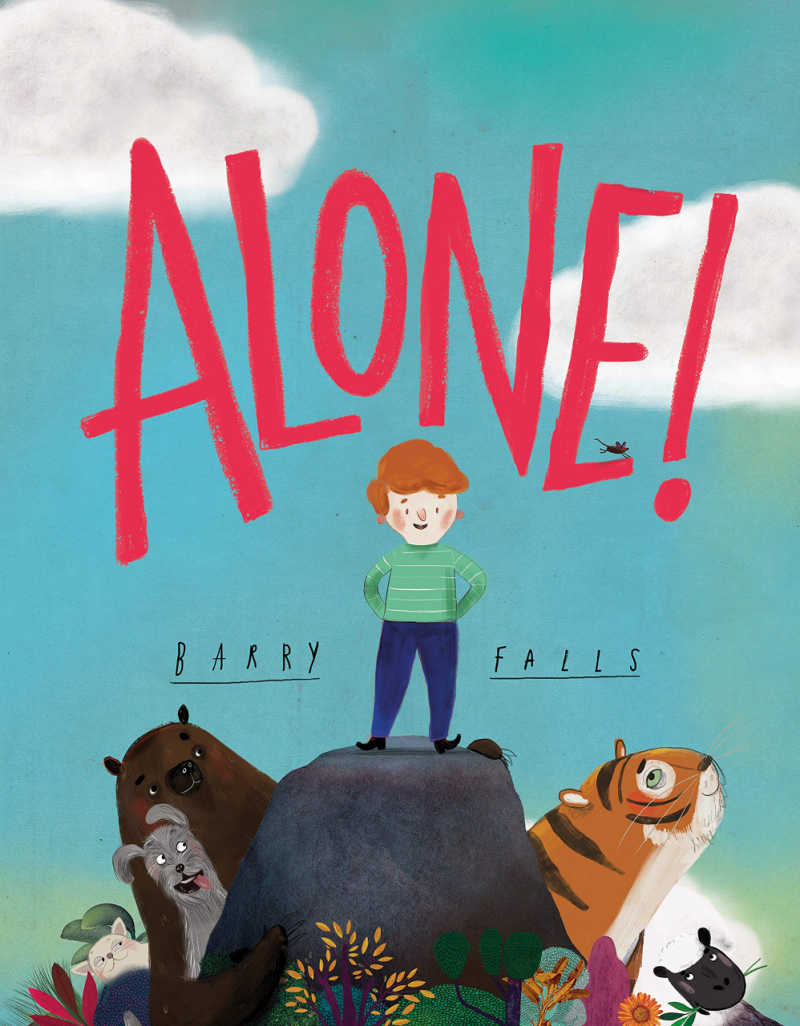 by Barry Falls
isbn 978-1843654858
Pub. date 3/2/21
One day Billy hears the squeak of a mouse, which destroys his peaceful existence.
So he gets a cat to catch the mouse. But the cat and the mouse make friends.
So he gets a dog to chase the cat.
But they all play together.
So then he gets a bear… then a tiger… and on it goes, until Billy's house is so filled with animals that he has to move out.
Will he find that he still craves peace and quiet, or is it better to have company and friends?
This a laugh-out-loud story of growing chaos, with a subtle message about how it's good to have friends.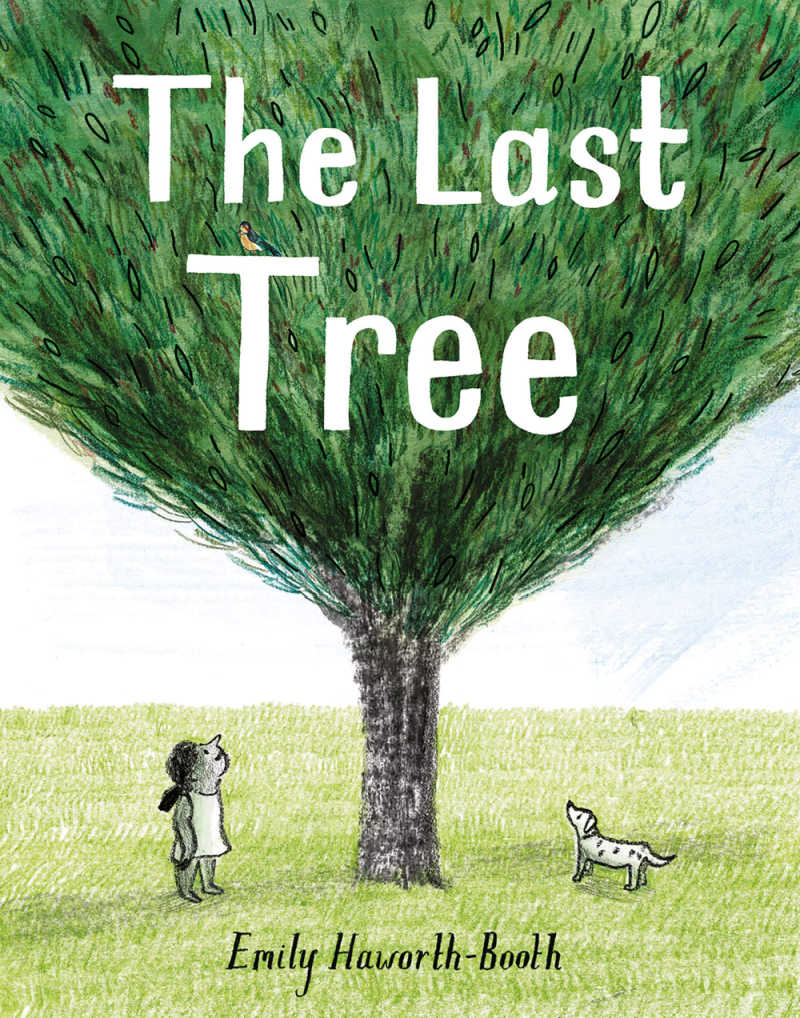 by Emily Haworth-Booth
isbn 978-1843654841
Pub. date 3/2/21
The story follows a group of friends seeking a place to call home.
The desert was too hot, the valley too wet, and the mountain too windy, but the forest was perfect.
The friends soon wanted to build shelters, which became large houses.
All too soon they wanted to control the environment and built a huge wooden wall around the community, which shut out the wind, but also created problems.
And gradually the forest became thinner, until there was only one last tree standing.
It was down to the children to find a solution…
Which of these books will your children enjoy the most?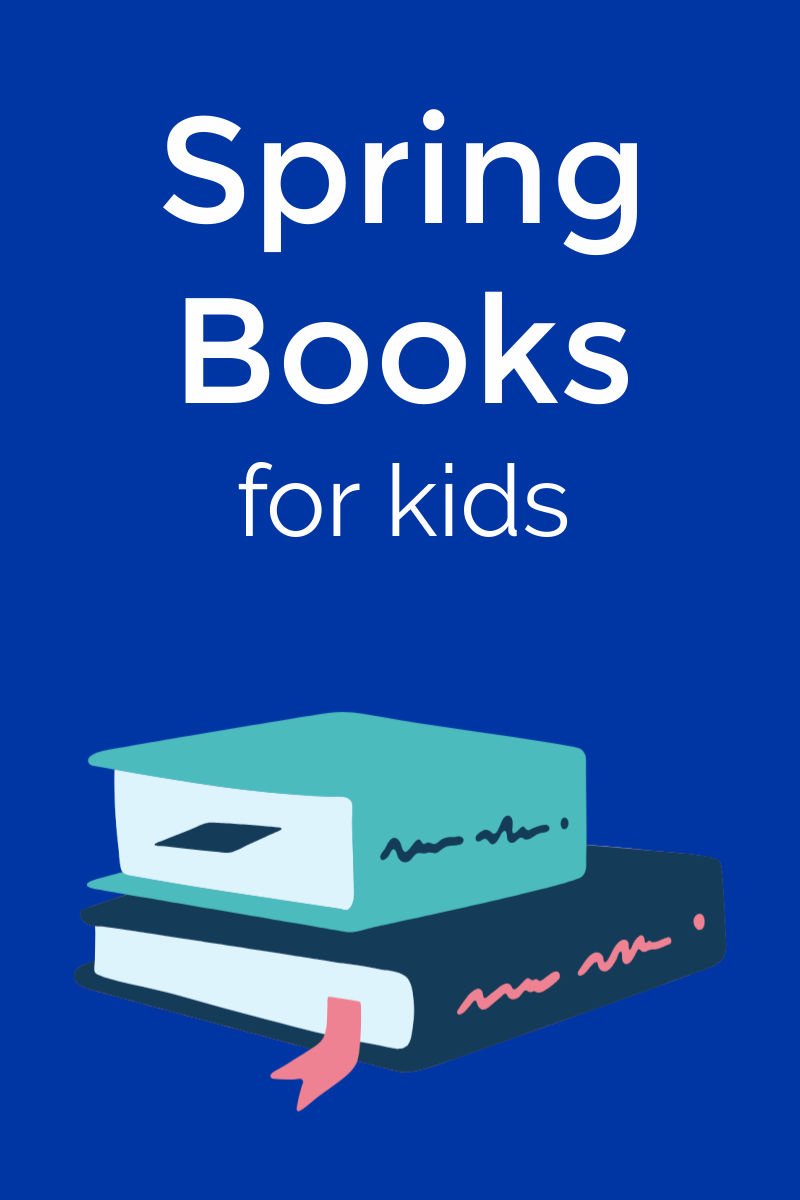 More from Mama Likes This
Take a look at my other entertainment articles, so you can keep up with the latest TV, movie and book news.
Check out my free printables., when you are looking for activities to do at home.
Many are from Disney and Shout Factory, so they feature movies, TV series and characters that your kids already know and love.
Some are educational and some are just plain fun.
There are coloring pages, crafts, word puzzles, mazes, memory games and other family friendly activities.