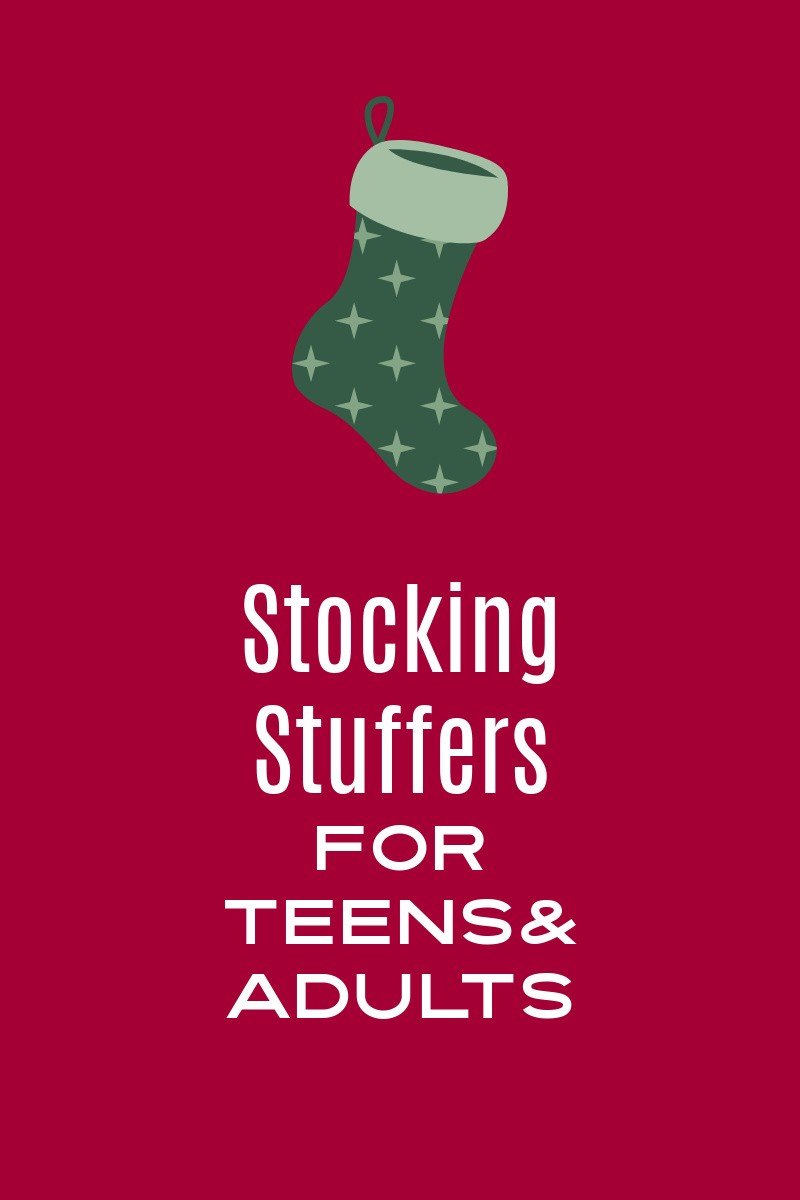 Stocking Stuffer Ideas for Teens and Adults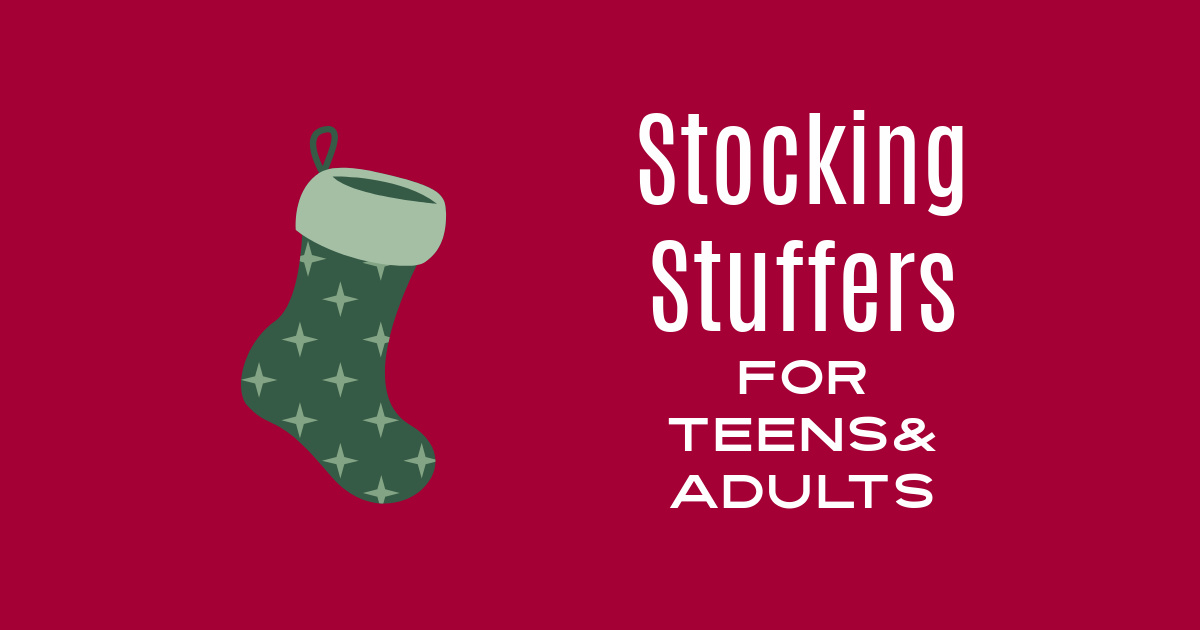 No need to stress about little presents, when you get ideas for stocking stuffers for teens and adults in this holiday gift guide.
Christmas stockings are a part of our family holiday traditions that we look forward to every year.
When I was growing up, the kids were allowed to open up our stockings early Christmas morning before mom and dad got up.
Then we would eat breakfast and open up other gifts together.
My kids and I do it a little different.
We dig into our stockings first, but we like to take it slow and see what everyone else gets.
Our stockings include items that are small in size, but not always the most inexpensive gifts.
All of these gift picks will fit in a stocking and prices are affordable, but the gifts aren't junky and will be appreciated.
Teens and adults can be tricky to shop for, but these stocking stuffers should give you some great ideas for things they will enjoy.
Holiday Gift Guide Stocking Stuffers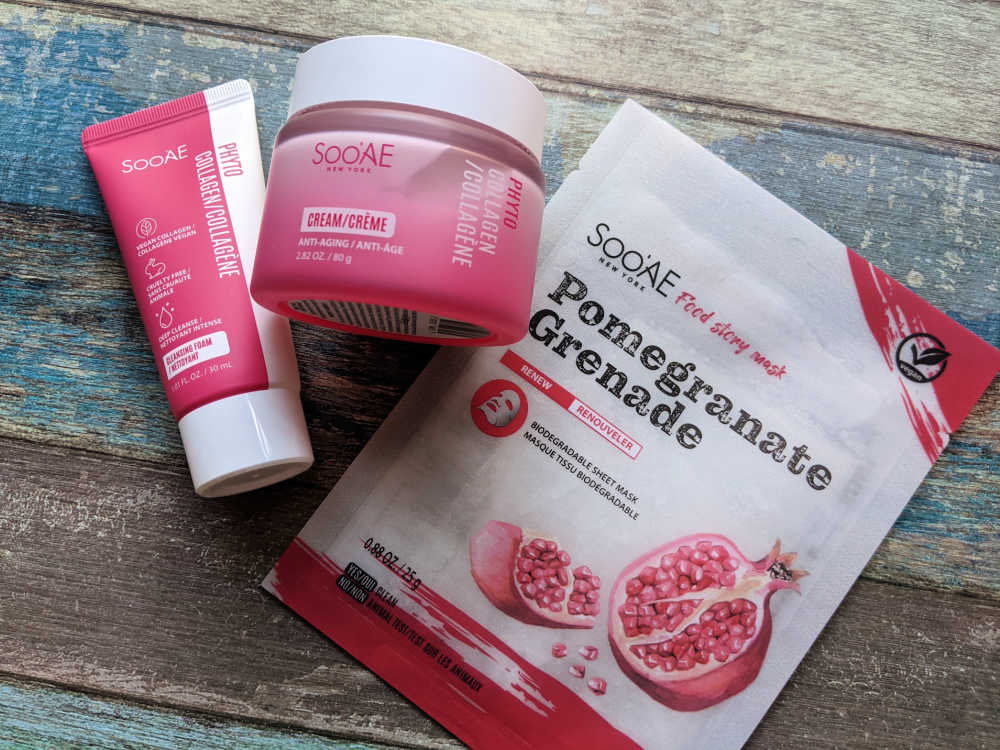 SooAE skincare products are a fun and practical addition to a Christmas stocking.
First of all, the products really work. I've tried out their sheet masks and a variety of other vegan, cruelty free beauty treatments and have been pleased with the results.
An extra bonus is that they are affordably priced, so you can easily pick up a single item or an assortment to give as a gift.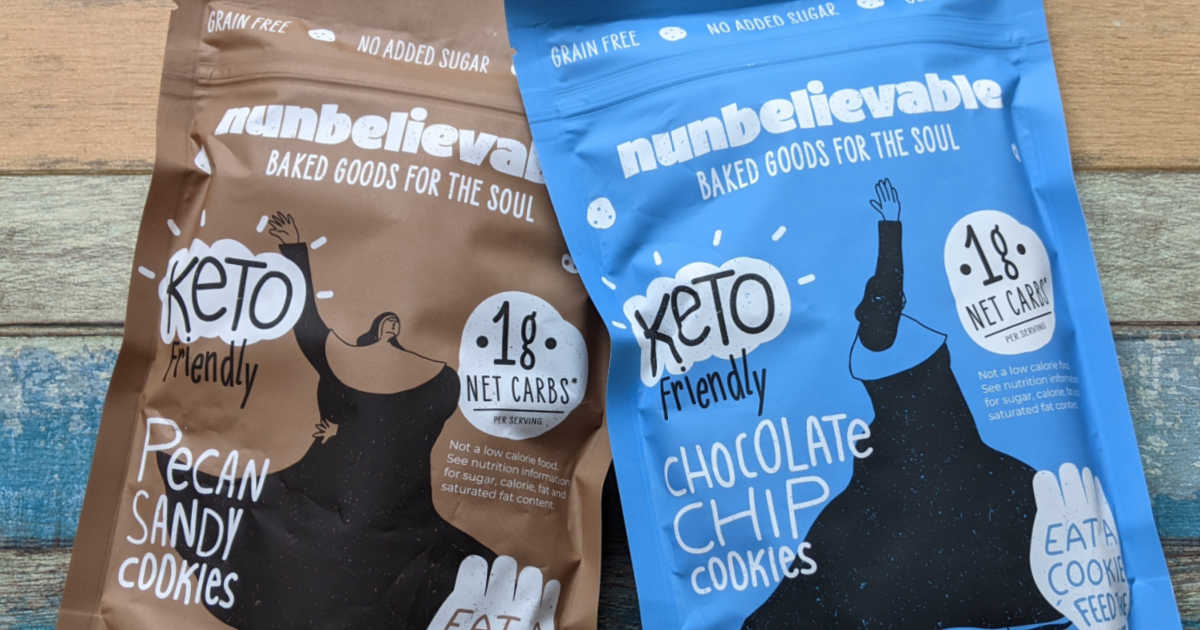 Keto friendly Nunbelievable cookies are delicious, so no one will 'miss' the gluten at all.
The flavor is excellent and so is the texture.
I had to double check the packaging after I took a bite, since they do not taste like low-carb, no added sugar cookies.
But they are!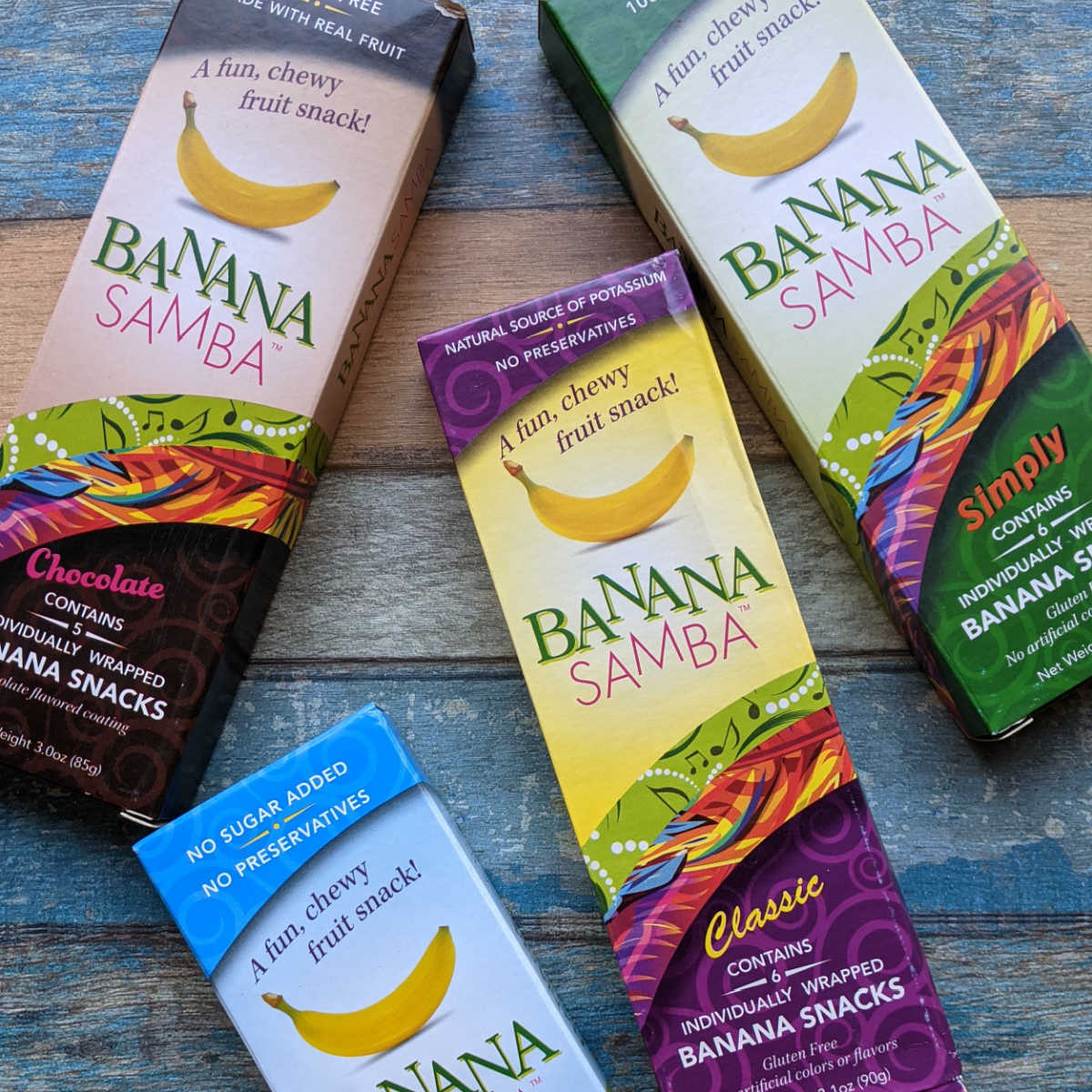 If your family likes bananas, they can enjoy them in a whole new way when you pop Banana Samba into their Christmas stocking.
The sweet and chewy fruit snacks are individually wrapped and fun to eat at home or on the go.
My whole family loves the outdoorsy and natural scents of Outlaw soap and lotion, since it they reflect our love of nature and the outdoors.
The packaging is fun and very giftable, too.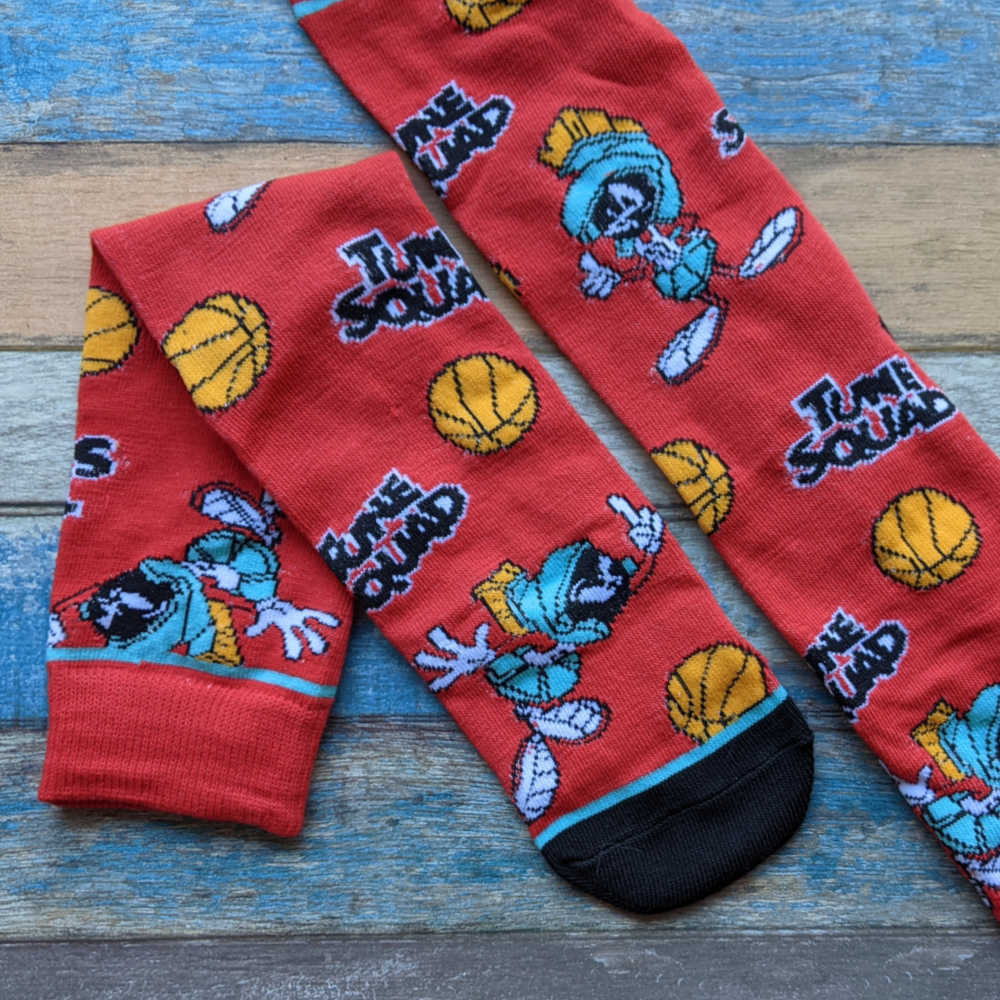 Space Jam socks make great gifts for the whole family.
They come in crew socks, ankle socks, no show socks and tube socks featuring Loony Tunes characters or movie logos.
Hot n Saucy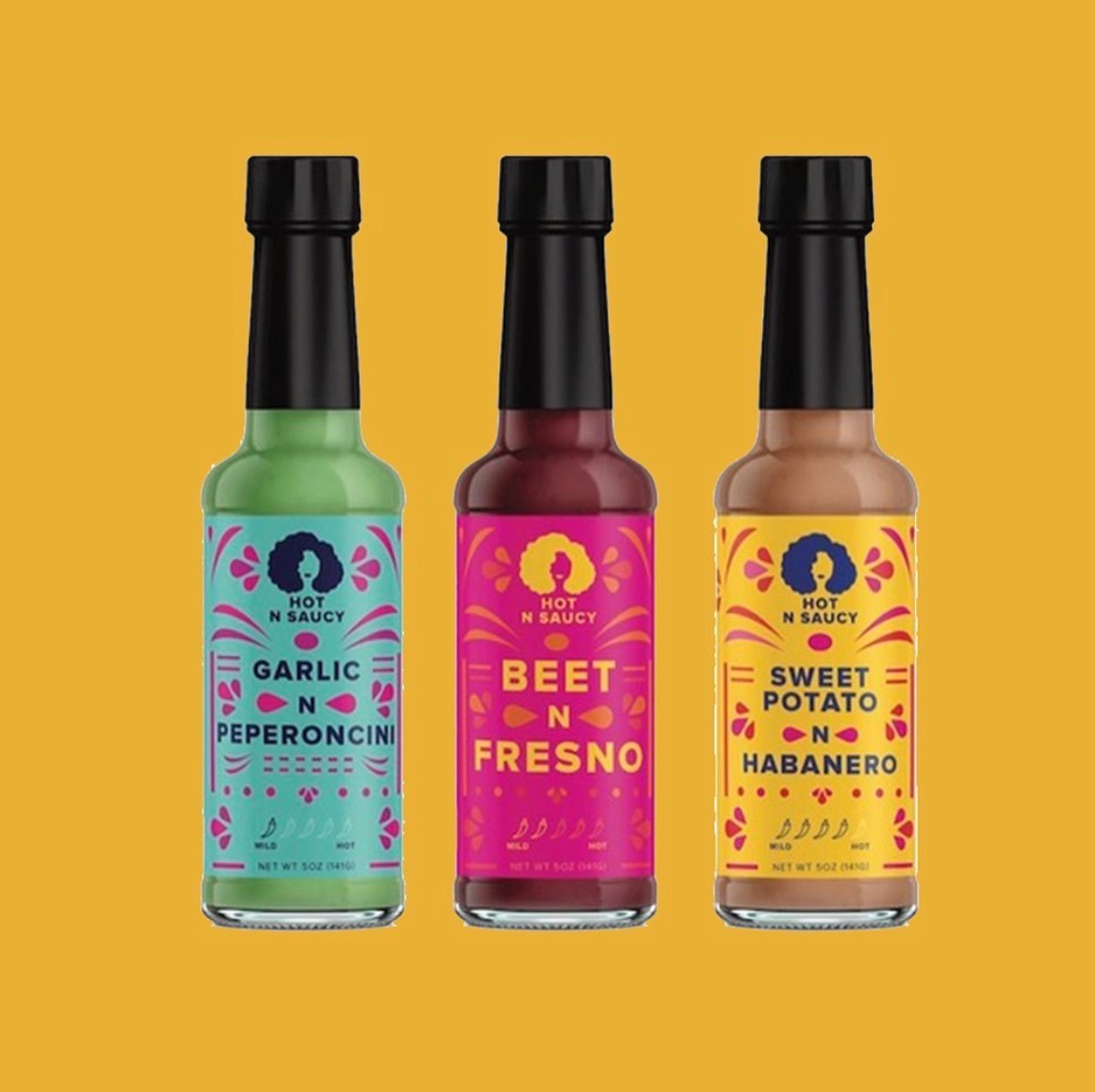 Hot sauce is always welcome as stocking stuffers in my home.
Garlic N Peperoncini (mild) Hot n Saucy Hot Sauce is bursting with flavor & is good on all sorts of food.
If you prefer medium, try the Beet N Fresno Hot Sauce.
For those who like it hot, there is Sweet Potato Habanero.
The handcrafted sauces are gluten free and versatile.
Chocolate Bars from Pascha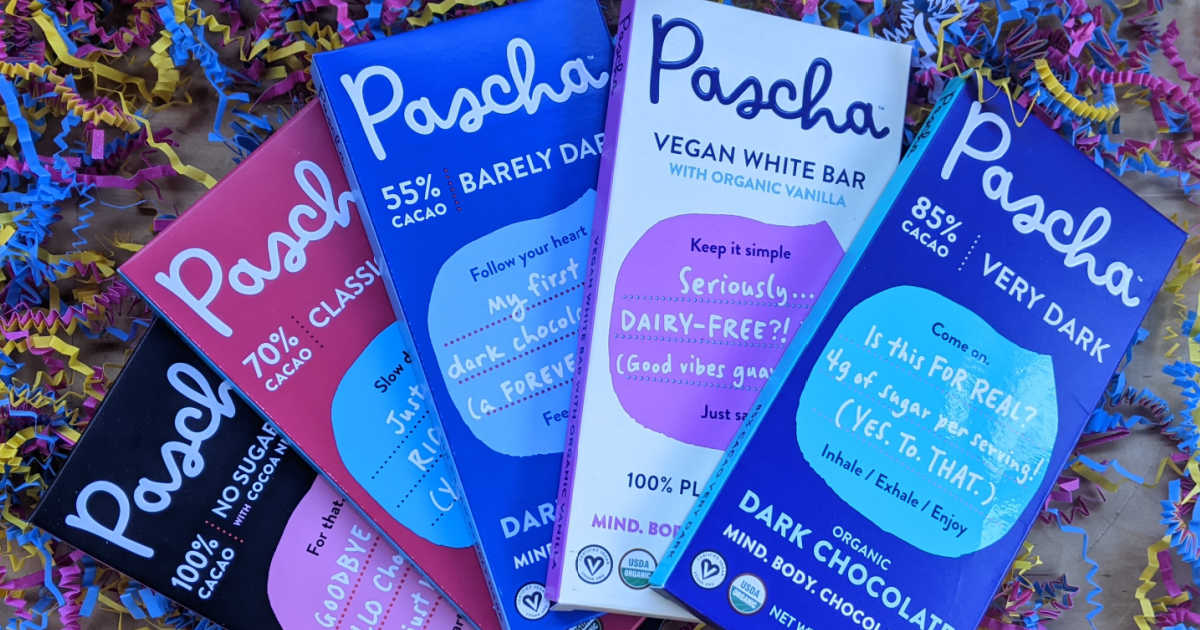 Pascha Chocolate has feel good organic chocolate bars to give you a boost along with some good nutrition.
My favorites are the 55% Cacao Barely Dark and the 70% Cacao Classic.
The vegan white chocolate is also delicious.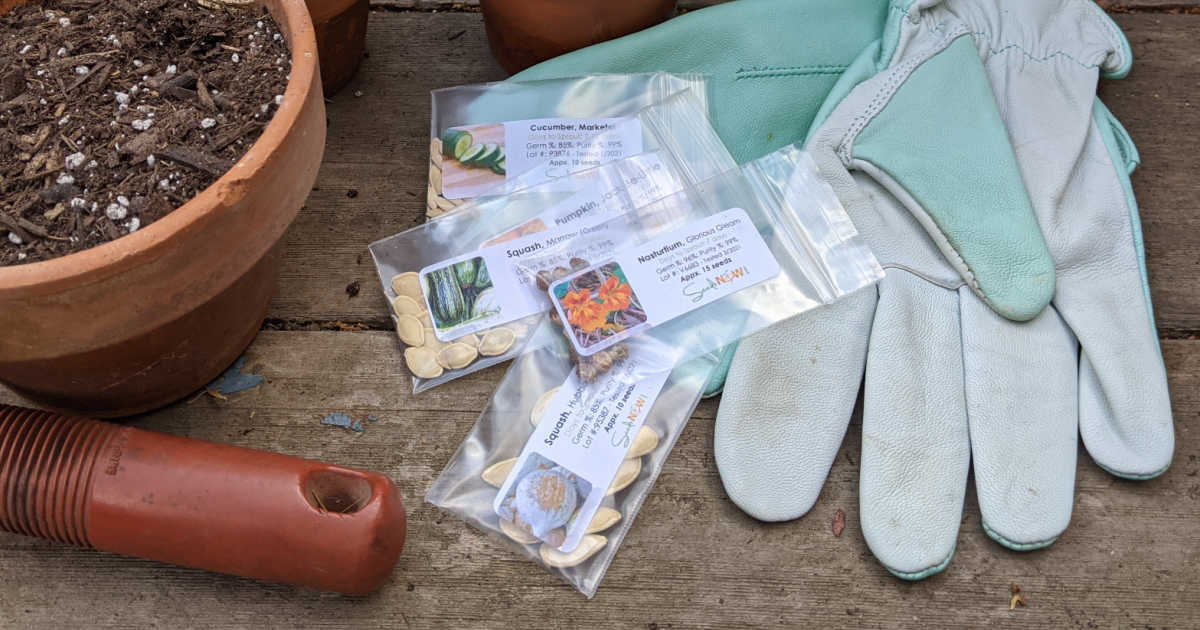 This is the time of year to plan next year's garden and get seeds started, so Seeds Now is a great online store for holiday shopping.
They have lots of sampler packs of seeds of just 99 cents each and some Garden-in-a-Bag sets that are very giftable.
I grow sprouts and microgreens in the house year round and have had great success with the quality of their seeds.
The flower, herb and vegetable seeds are perfect any time of the year for people who live in moderate climates like me.
For any outdoor activities a good sunscreen is necessary to protect from a painful burn and long term skin damage.
Thinksport is mineral based, vegan and recommended by dermatologists.
Most importantly, this sunscreen works and offers high SPF protection.
Be sure to choose the water resistant formulas, if you'll family likes watersports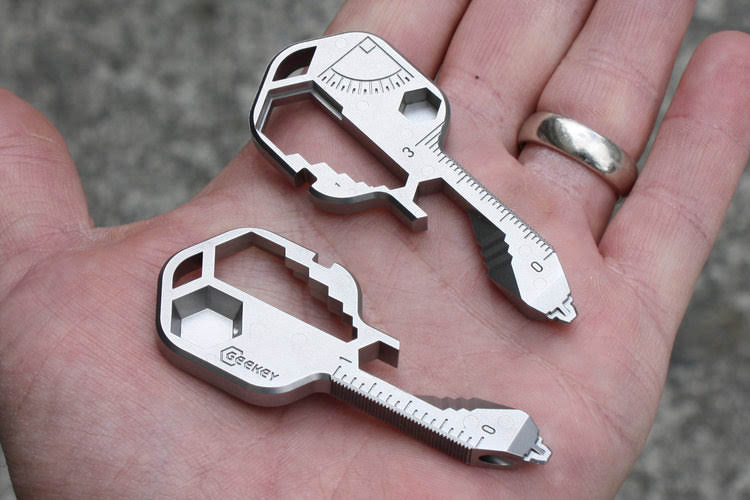 The Geekey Multi-Tool is an amazing little invention, so it was an instant favorite here.
It is a small, key shaped tool that you can attach to your key ring.
This one little thing can act as a screwdriver, bottle opener, wrench, bit driver, ruler, spoke key and more.
I'm impressed with the creative design that gives so much functionality to the TSA friendly tool, which is so convenient to carry.
Peet Bros.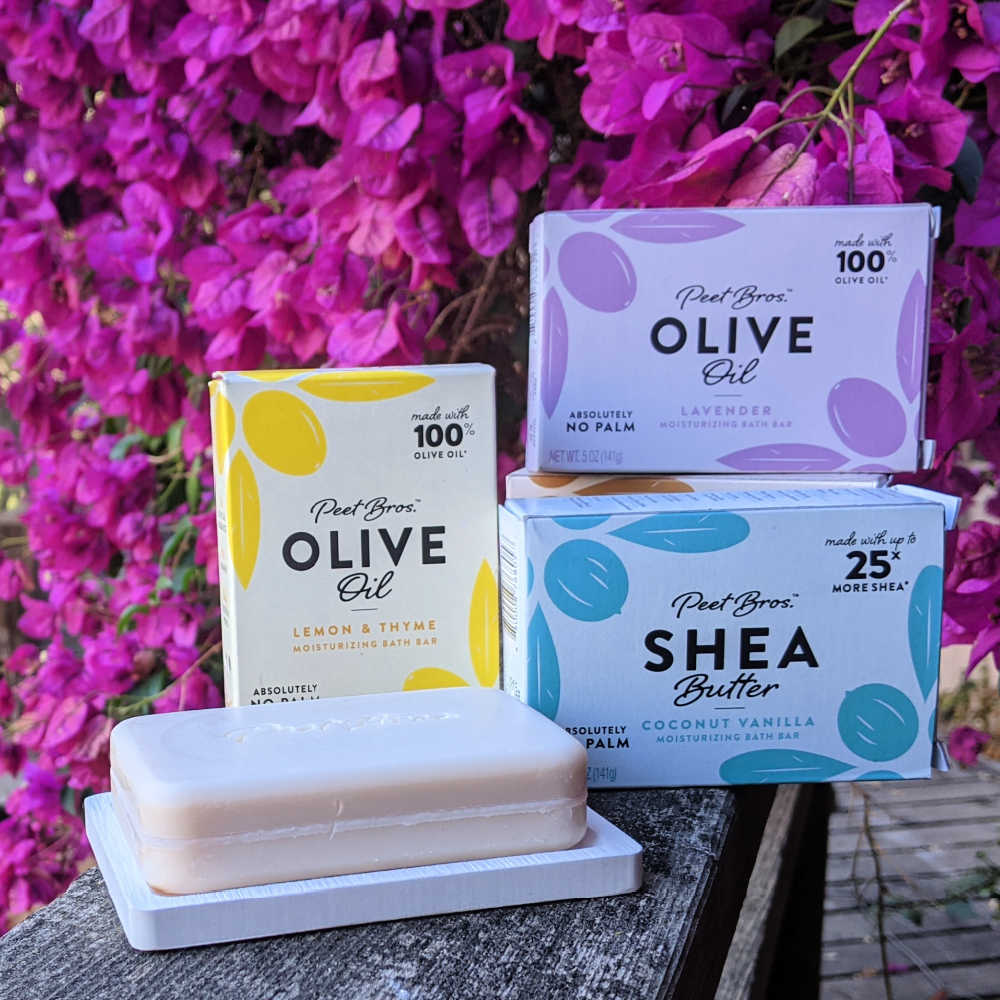 I've tried many different varieties of Peet Bros. soap and each bar luxurious and moisturizing.
Some are made with olive oil and others with shea butter, and there is never any palm oil in their soap.
Lemon & Thyme and Lavender are my two current favorites, but any will pamper your skin and the aromas have positive effects as well.
An extra bonus is that the soap can make the whole stocking smell good.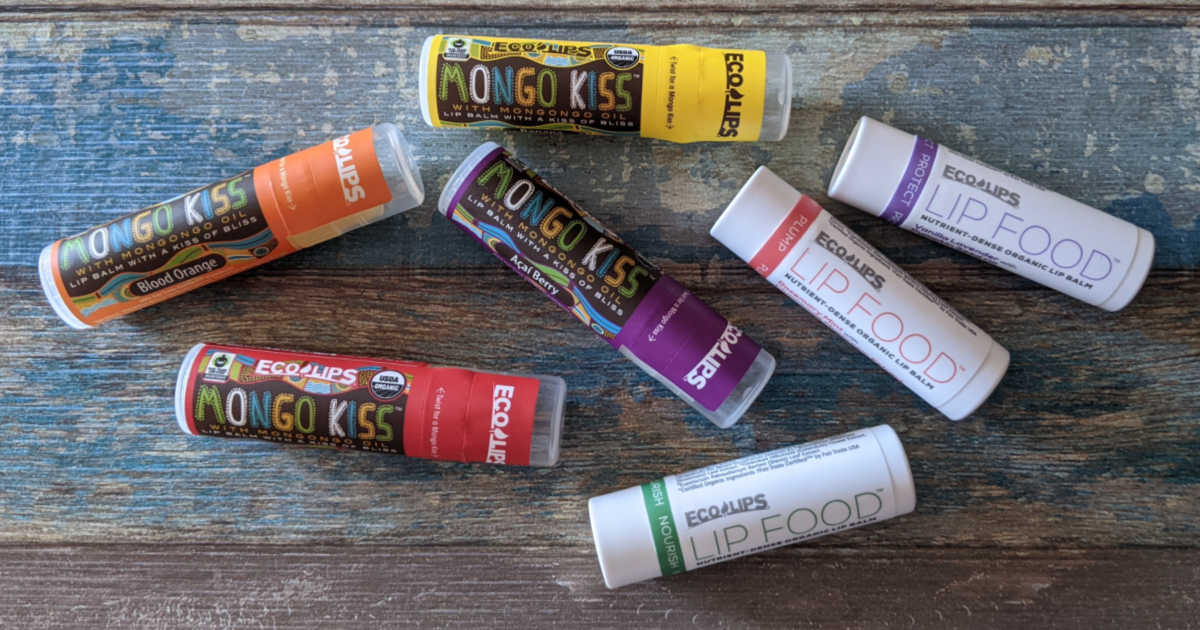 Dry lips are not a problem, when you have Eco Lips Lip Balm to soothe and hydrate your lips.
Lip balm is always a welcome addition to a Christmas stocking and my family often looks for it and uses it immediately.
Choose from a variety of nurturing formulas and flavors, so your lips won't get dry or chapped while your family is enjoying the holidays.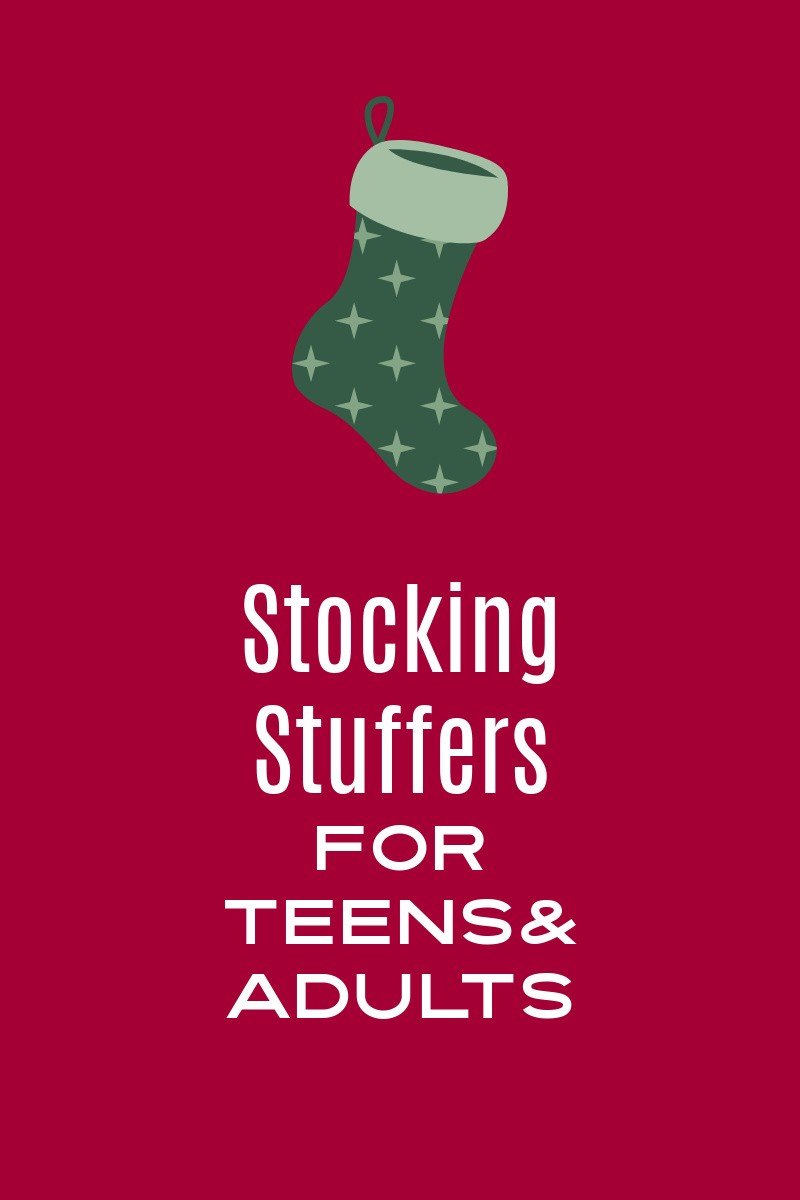 More from Mama Likes This
Following are fantastic gift ideas for the whole family, so you can use the guides to find gifts for Christmas and other special occasions.
Shopping Deals
For great deals on a beautiful assortment of gifts and necessities for adults, teens, kids and babies, check out these familiar online stores.
Free Holiday Printables to Download
Check out my free Christmas printables, when you are looking for fun activities to do at home.
Following are a few that your family may enjoy:
Many of the free downloads are from Disney and Shout Factory, so they feature movies, TV series and characters that your kids already know and love.
Some are educational, but others are just plain fun.
There are coloring pages, crafts, word puzzles, mazes, memory games and many other family friendly activities.
Crafts are fun all year long, but they are extra magical at holiday time.
Following are some of my favorite Christmas accordion leg crafts.
Each one has a free template that you can download.
What would you like to do with your family first?