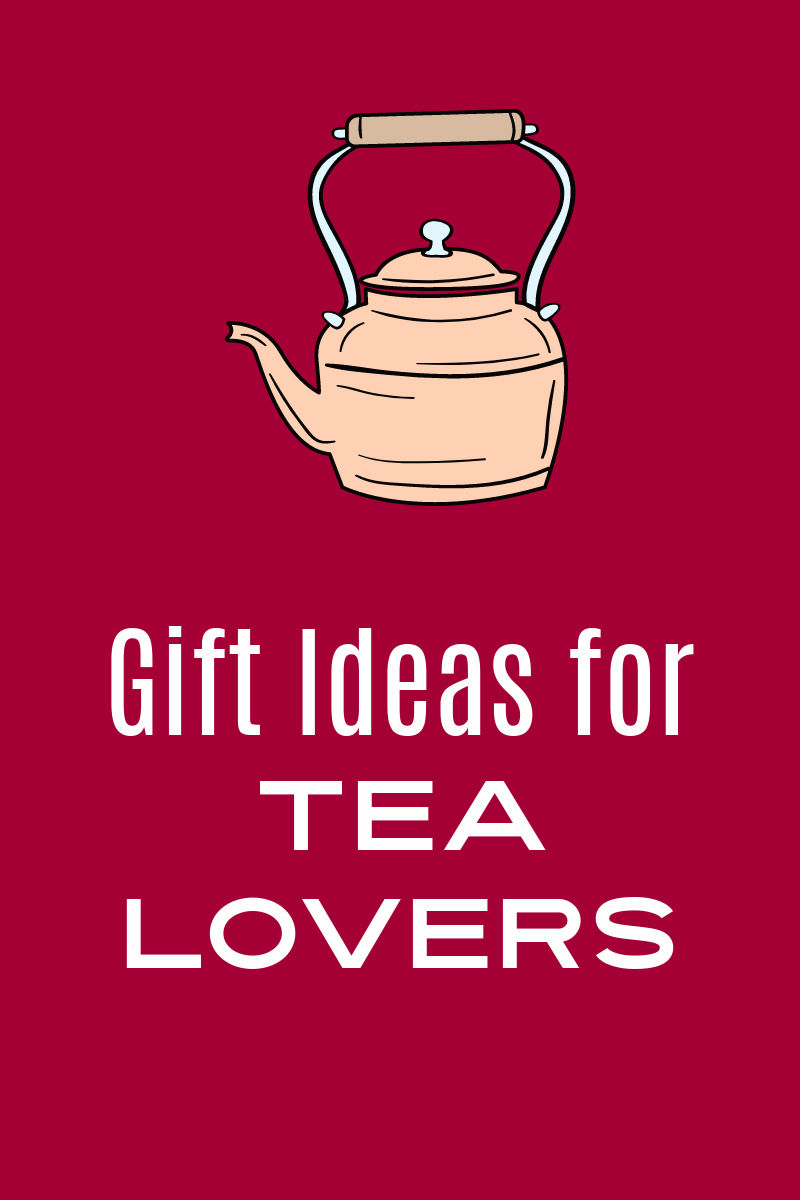 Gift Ideas for Tea Lovers
Take a look at these wonderful gift ideas for tea lovers, so that you can find presents for the tea drinkers on your holiday shopping list.
Give tea or give accessories to add to the whole tea drinking experience.
When you know someone who enjoys a good cup of tea, you can give them a gift that will make them happy whether you have a small budget or a big one.
Any of these gift ideas can be given as a Christmas present by themselves or you can put together several items in a gift basket or as part of a larger gift.
Holiday Tea Themed Gifts
The Great Fellow Kettle from Great Jones looks fantastic and adds some extra enjoyment to the process of making tea.
It will allow you to easily heat your water to the perfect temperature for your perfect cup.
Joyjolt Elegant Glassware
Tea tastes even better, when you are sipping it from stylish Joyjolt glassware.
The double wall glasses keep your beverage warm, so you can drink it at your own pace.
Boh Garden Tea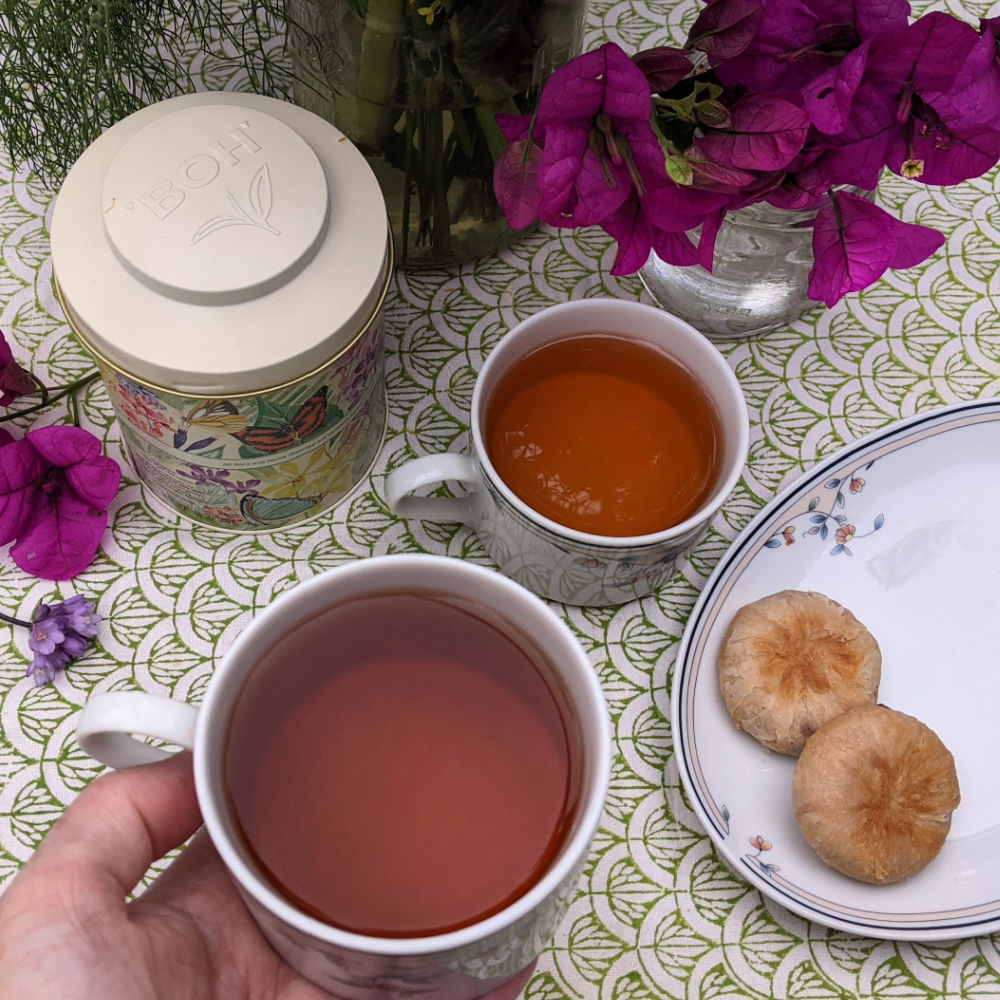 We enjoy black tea, and BOH Tea has become a family favorite.
The brand has been Malaysia's most popular tea since 1929, and I understand why.
The current favorite in my house is the Palas Supreme Garden Tea, which comes in a beautiful tin that works well as a gift.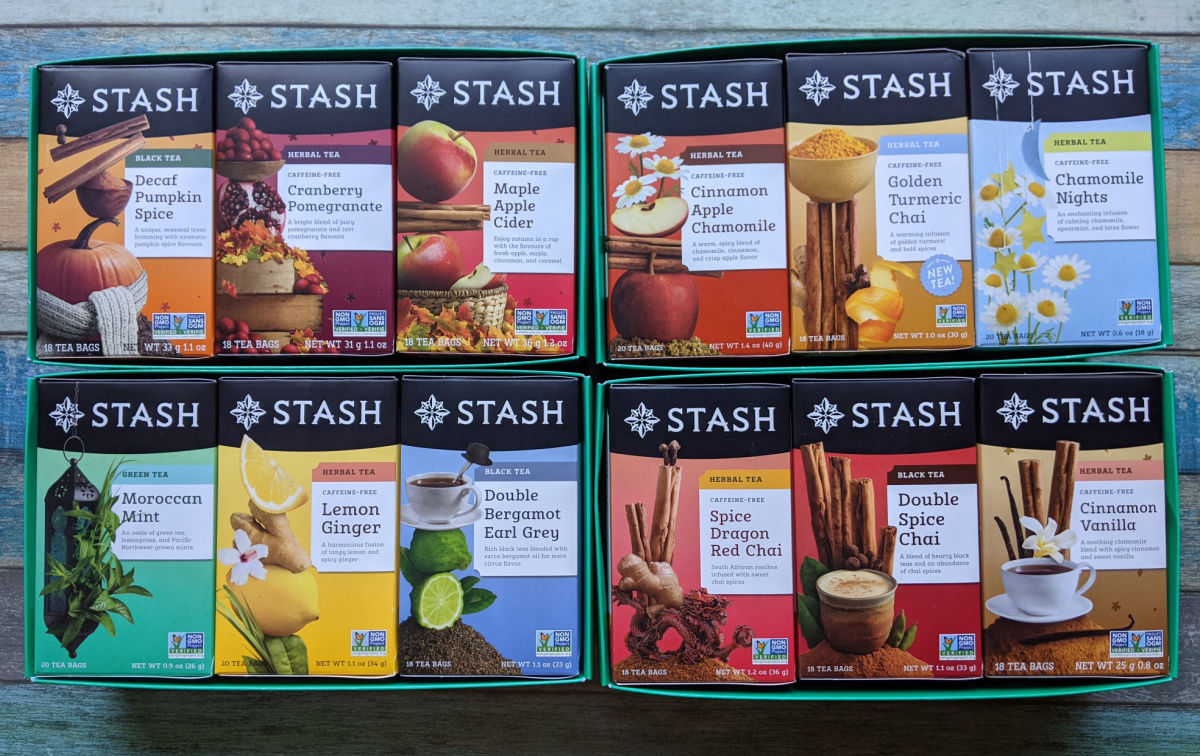 Stash Tea has a huge assortment of classic flavors along with others that are more unique.
This Fall and Winter expect to see seasonal flavors including many different types of Chai, including new Golden Turmeric Chai.
They have many herbal and caffeine free options, so this is a great brand for people who like a relaxing cup of tea before bed.
Adagio 12 Days of Christmas Tea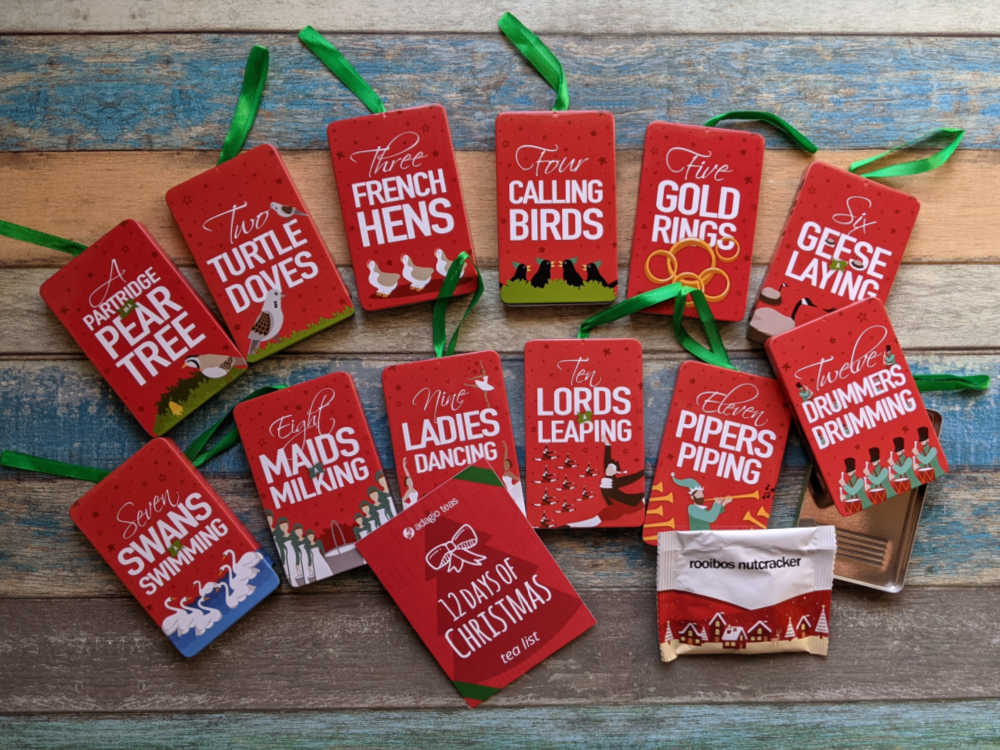 For a tea gift that is perfect for the holiday season, check out the Adagio Teas 12 Teas of Christmas boxed set and the tea advent calendar.
When you want everyday teas, Adagio Teas also has a great selection of high quality tea blends in non-holiay packaging.
Choose from loose leaf tea or tea bags in a variety of tasty blends, including many with fruit in them.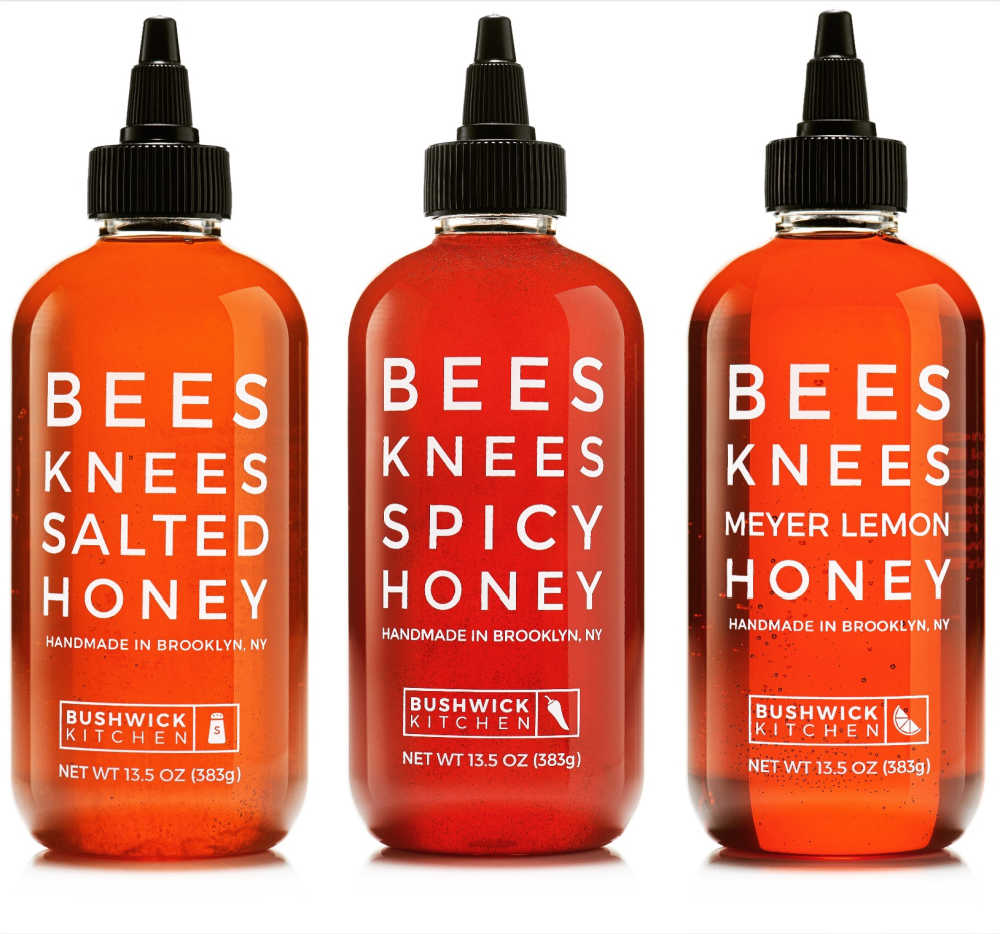 Bushwick Kitchen Bee's Knees Honey is sweet wildflower honey with an extra flavor kick added in.
Choose from Salted Honey, Spicy Honey and Meyer Lemon Honey.
Any of these honey options will turn a cup of tea into something extra special.
A tea lover will have fun experimenting with different tea and honey combinations.
Monkfruit and Agave Sweetener from Better Body Foods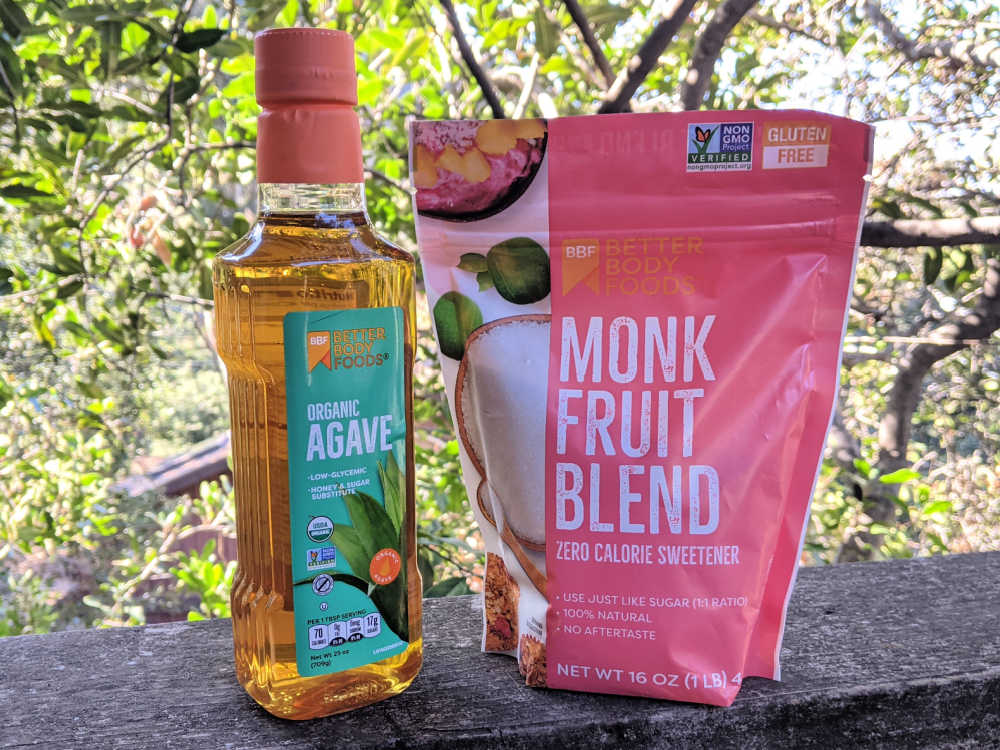 If the tea drinker on your shopping list takes their drink sweet, give them Better Body Foods sugar alternatives.
The Monk Fruit Blend can be used just like sugar, but has zero calories and no funky aftertaste.
Liquid Organic Agave Nectar is low glycemic and doesn't have an aftertaste, either.
Both of these products are Non-GMO Project Verified and gluten-free.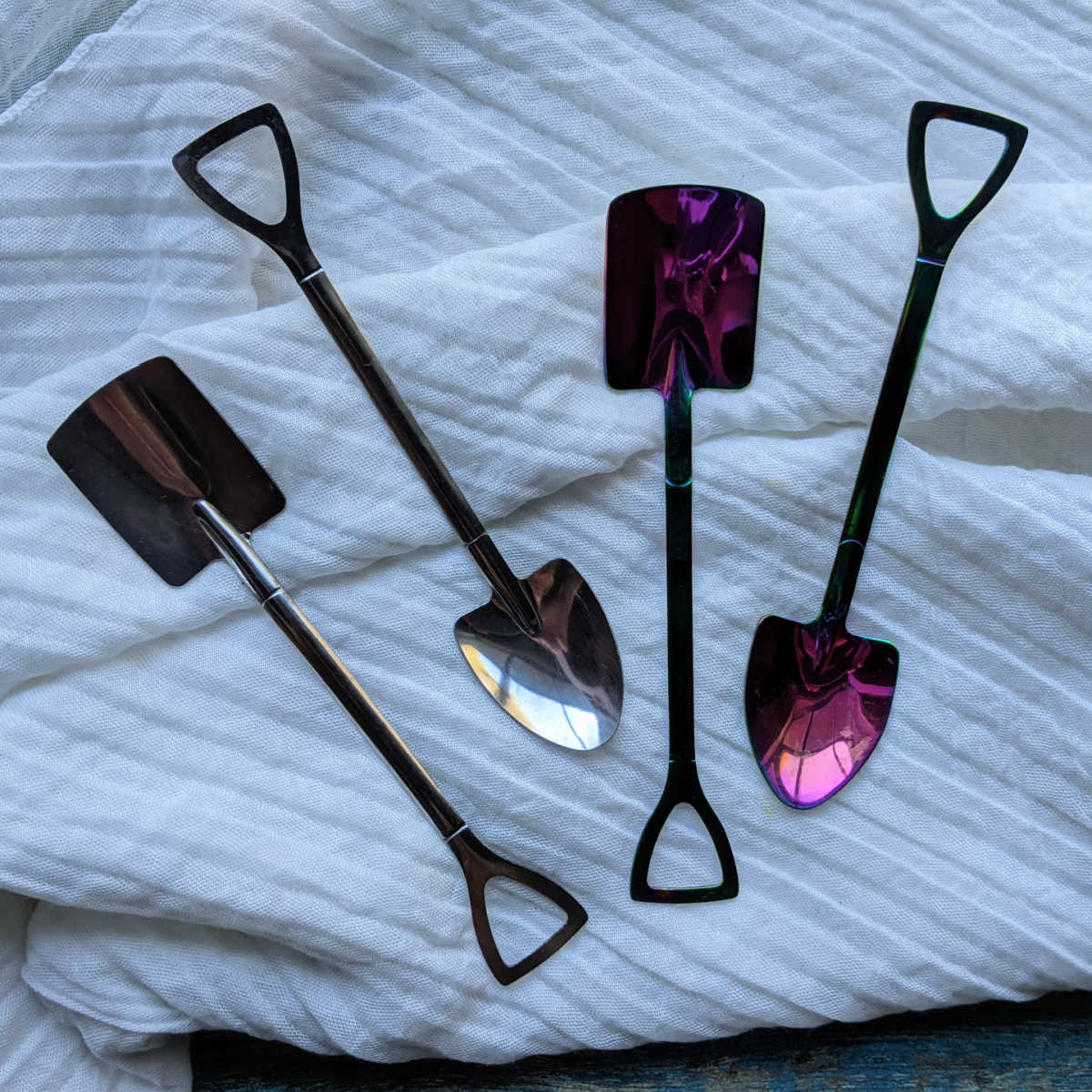 Cute spoons are great to use to stir sweetener or cream into your tea, since they add to the overall tea drinking experience
These shovel spoons from Shein are super cute and REALLY inexpensive.
I got regular stainless steel ones and the pretty multi-color ones for only a few dollars a set.
These aren't the most luxurious spoons that we own, but were well worth the price and are fun to use.
Check out all of the cute and inexpensive spoons at Shein. There are cats, flowers, guitars and more.
Baked Goods from Seven Sisters Scones
Of course, it is nice to give a tea lover something delicious to eat to go along with their cup of tea.
Seven Sisters Scones is based in Georgia and has a lovely assortment of fresh baked scones, cookies and bars available for delivery.
Choose one of their pre-selected gift boxes or create your own personalized gift.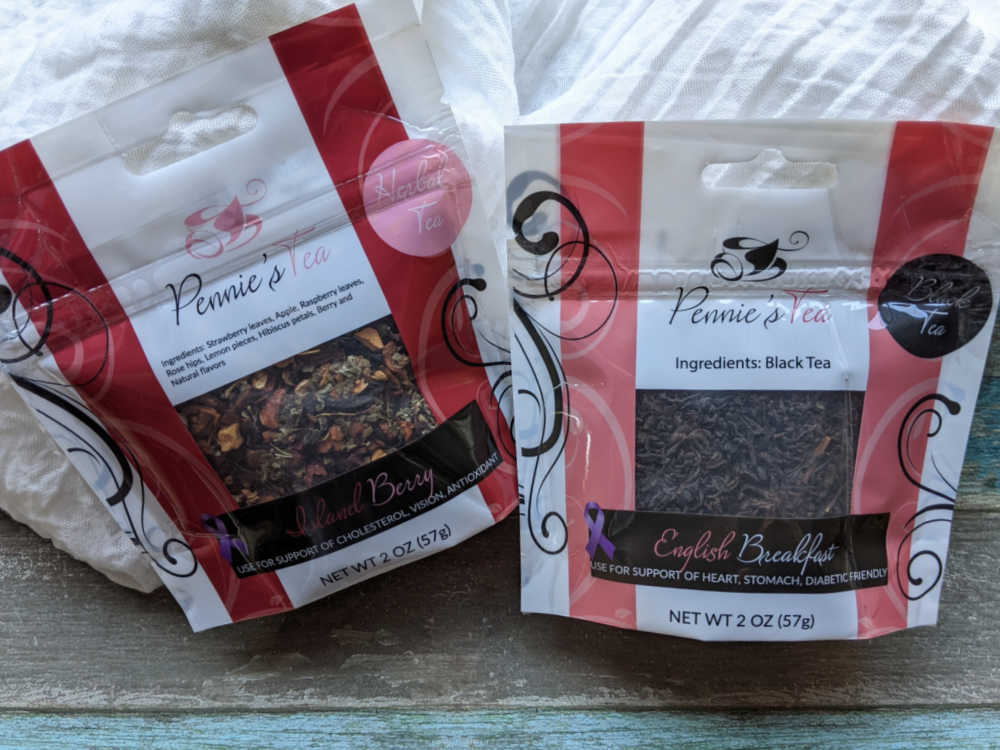 Pennie's Tea is pretty and you can see how fresh it is right through the packaging.
The flavor combinations are excellent and the tea is a real treat.
A portion of the proceeds is donated to help victims of domestic violence, so knowing that makes this tea taste even better.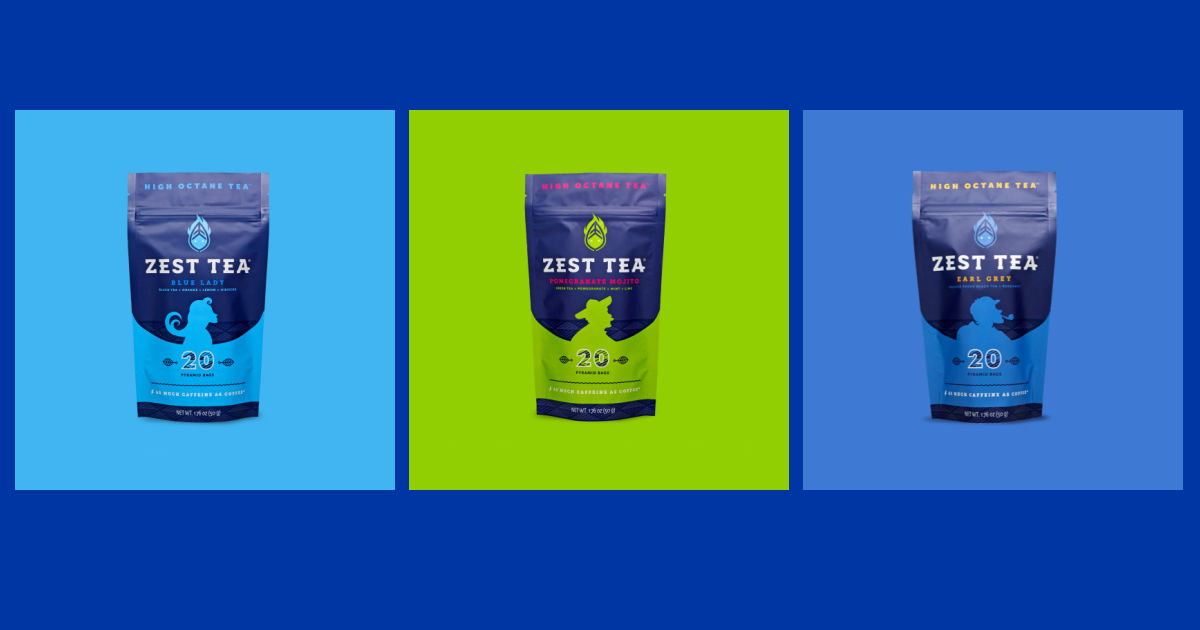 When you want a high octane energizing cup of tea that tastes absolutely amazing, Zest Tea is the one to add fuel to your day.
One cup of Zest Tea has 150mg of caffeine, which is about 3 times the caffeine of a cup of regular black tea.
They also add in amino acids, so there are no jitters and no crash.
Zest Tea is great to give to a tea drinker who wants extra energy.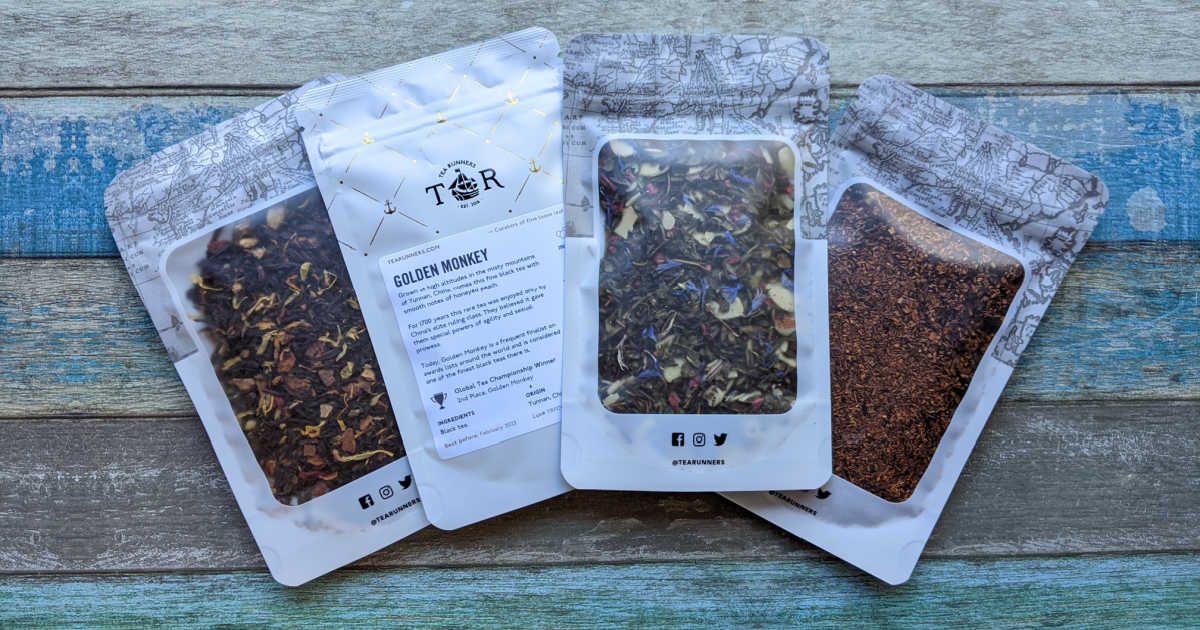 For a tea gift that lasts beyond the holidays, sign a tea loving friend or family member up for a Tea Runners subscription box.
Choose from all black tea, herbal tea, pure tea or their original box.
Inside are 4 carefully curated loose teas, tasting notes and steeping instructions, so each cup of tea will be a wonderful experience.
More from Mama Likes This
Additional Holiday Gift Guides
Following are fantastic gift ideas for the whole family, so you can use the guides to find gifts for Christmas and other special occasions.
Shopping Deals
For great deals on a beautiful assortment of gifts and necessities for adults, teens, kids and babies, check out these familiar online stores.
Free Holiday Printables to Download
Check out my free Christmas printables, when you are looking for fun activities to do at home.
Following are a few that your family may enjoy:
Many of the free downloads are from Disney and Shout Factory, so they feature movies, TV series and characters that your kids already know and love.
Some are educational, but others are just plain fun.
There are coloring pages, crafts, word puzzles, mazes, memory games and many other family friendly activities.
Crafts are fun all year long, but they are extra magical at holiday time.
Following are some of my favorite Christmas accordion leg crafts.
Each one has a free template that you can download.
What would you like to do with your family first?