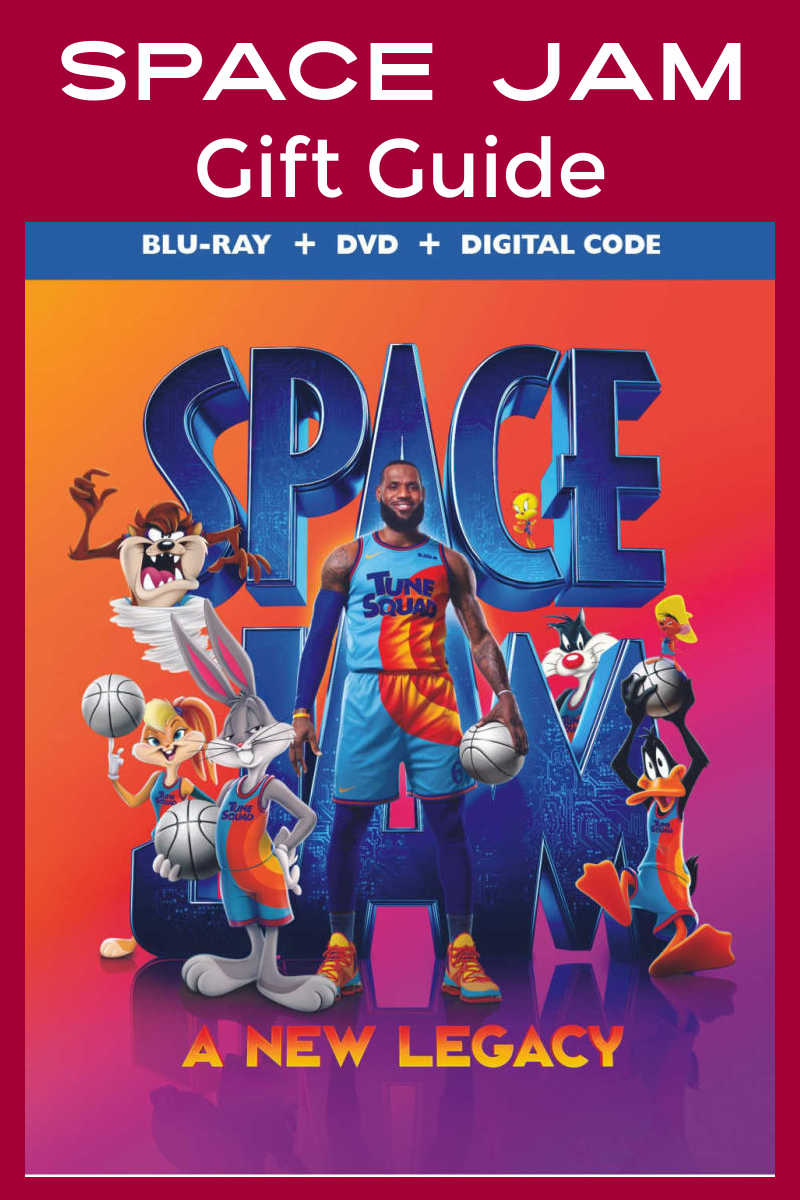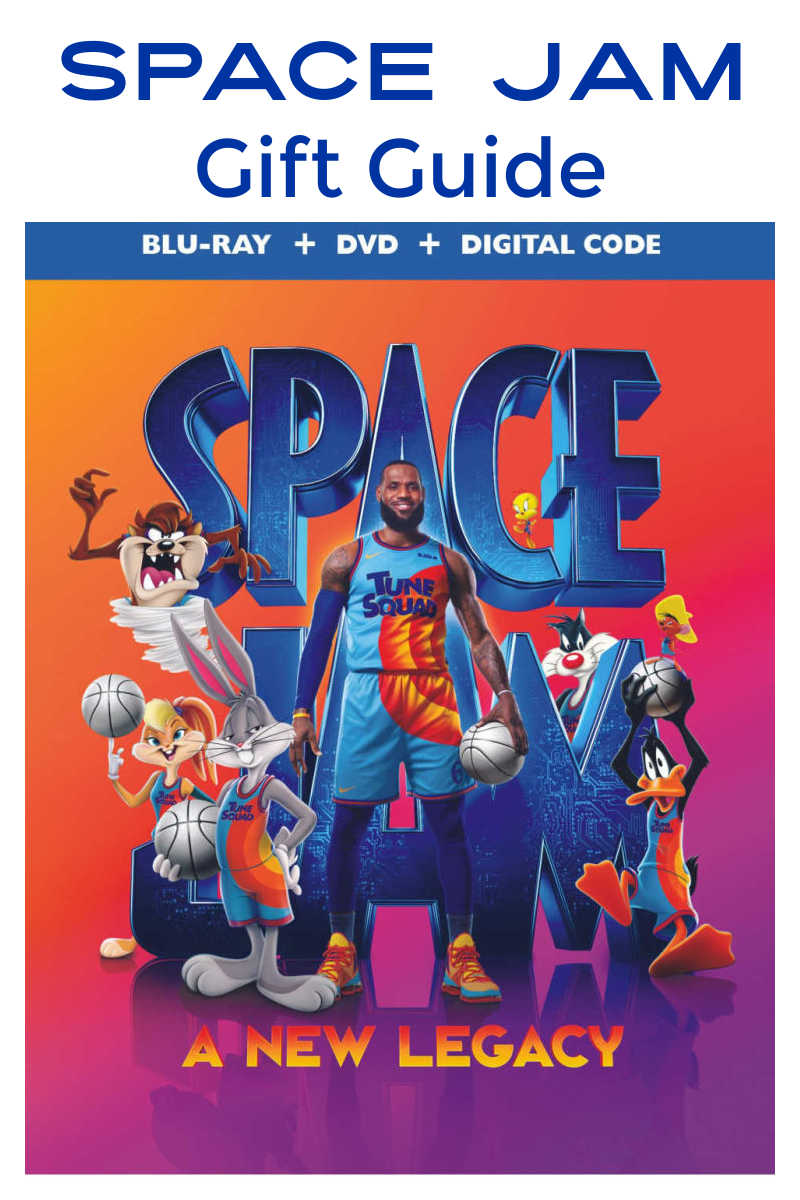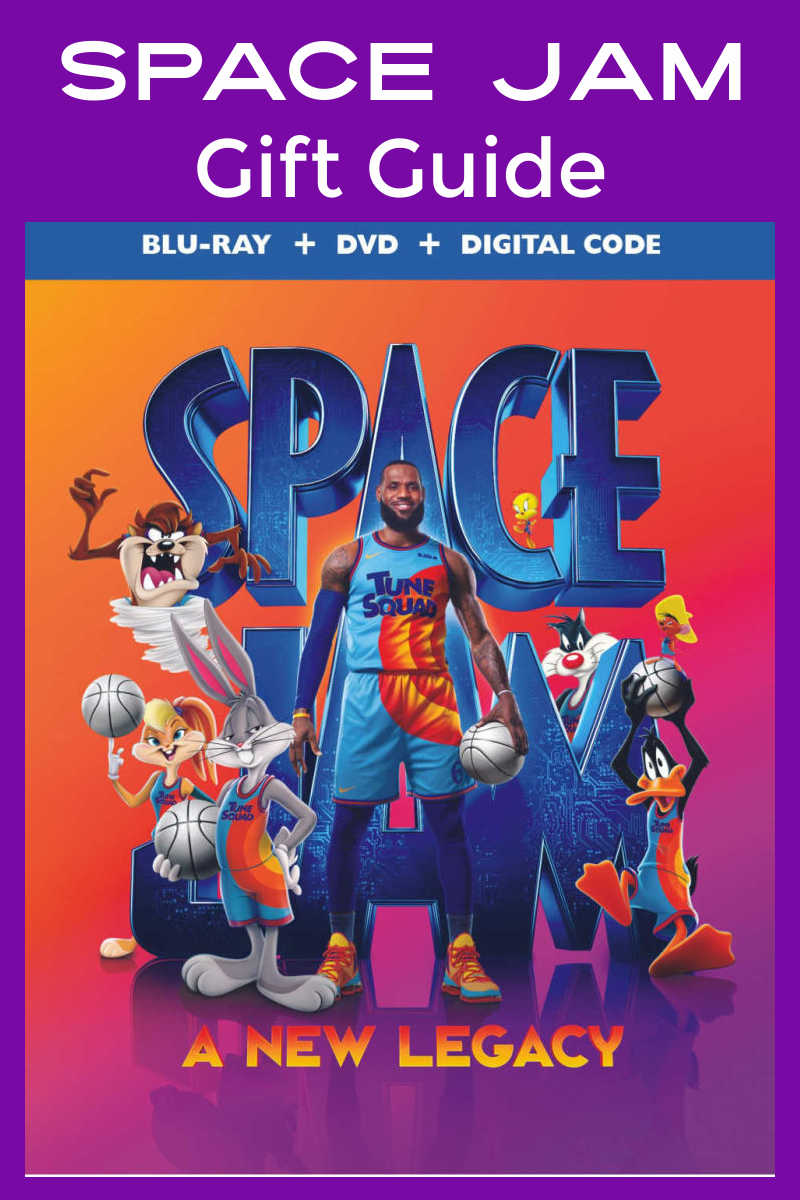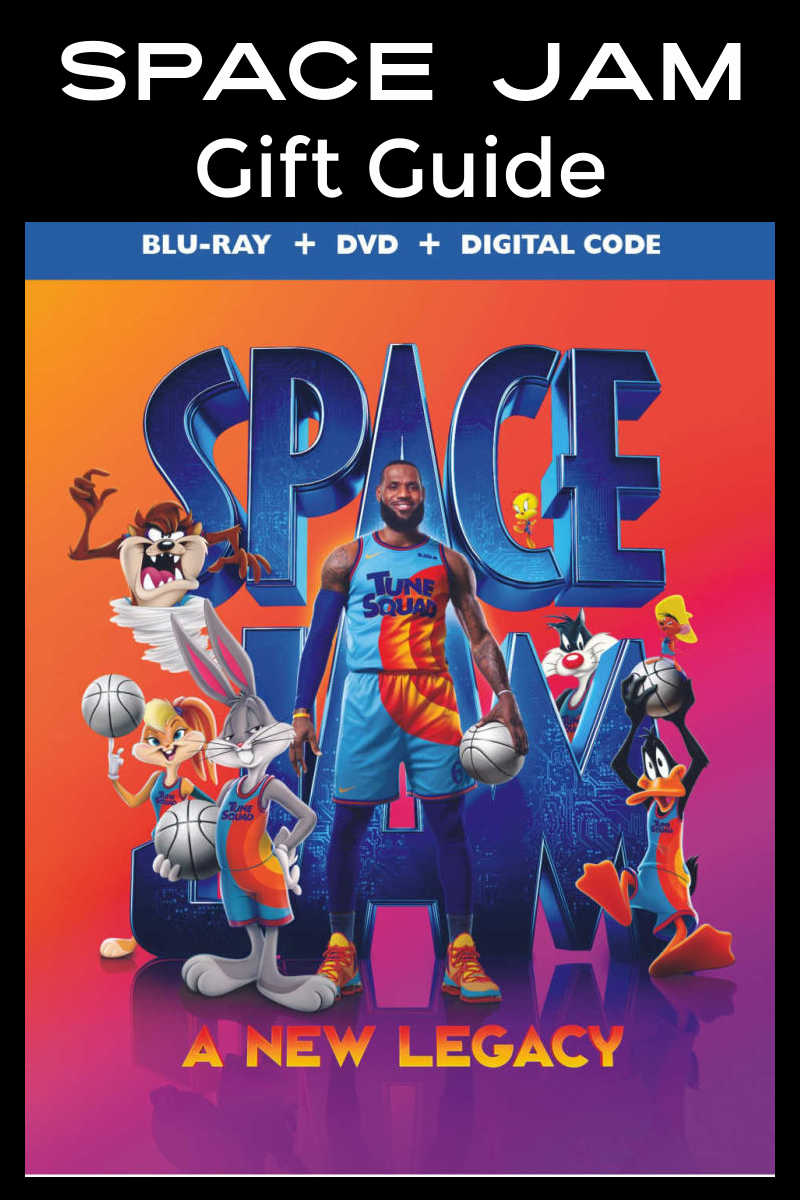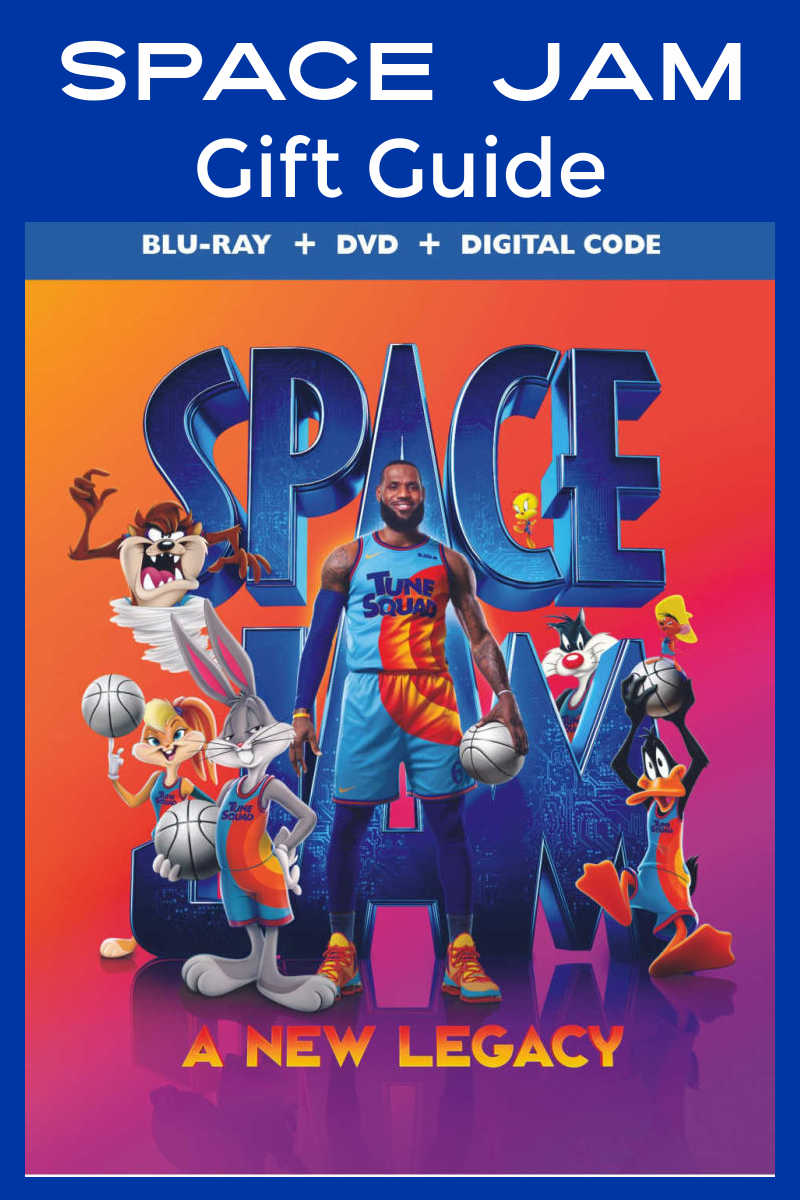 Gift Ideas for Fans of Looney Tunes & Basketball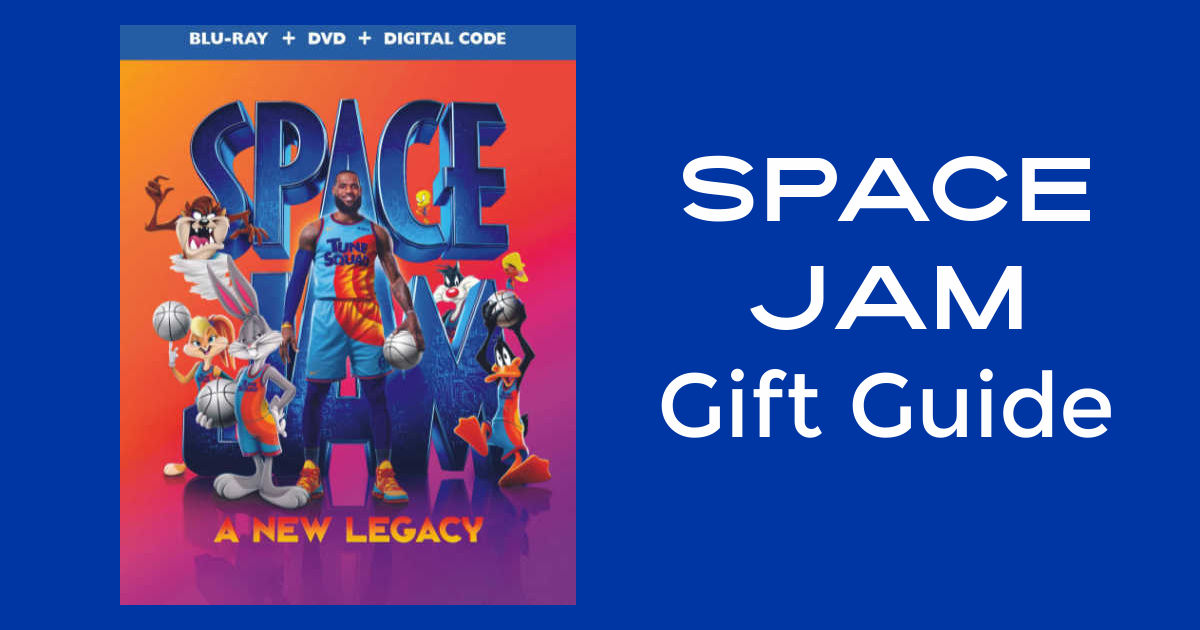 Want cool gifts for a fan that won't break your budget?
Check out the Space Jam gift guide for 7 great ideas for kids and adults featuring LeBron and the Looney Tunes Tune Squad!
Purchase these gift items as part of a bigger present or box an item up by itself.
Christmas is right around the corner, so Space Jam gifts are great for the holidays.
Birthdays and other holidays and special occasions are also great times to give movie themed presents.
Absolutely not!
Many adults who watched the original movie, when they when they were kids are still fans.
In fact, many of these original fans now have children of their own.
It's great for parents and kids to be able to bond over a shared love of wacky Looney Tunes comedy and basketball action in these films.
The all-star lineup of basketball stars and animated cartoons in the sequel is fantastic fun.
Does the Space Jam gift guide have affordable options?
Yes!
All of these gifts are easy on the budget, with the exception of one of them that is a bit more spendy.
You'll know it, when you see it.
If you choose to buy it, the lucky recipient will look absolutely fantastic when he or she wears it.
The other price of the other gifts should fit into your holiday budget nicely.
Can these Space Jam gifts be used as stocking stuffers?
Yes.
Many of these presents are inexpensive and will fit nicely in a stocking.
Goon Squad or Tune Squad?
In the original moving with Michael Jordan, we had The Monstars.
The sequel with LeBron James has The Goon Squad as opponents.
I'm guessing that most of you are fans of LeBron and his animated team mates, but some of you may be rooting for the alien enemies Goon Squad.
There is no judgement here, so feel free to enjoy the movies and characters however you choose.
You will find gifts feature the heroes and the villains.
7 Space Jam Gift Guide Picks
Give one or give them all.
Whatever products you choose, a Space Jam fan will be thrilled that you chose a give featuring the movie and characters that they love.
Plan ahead, if you can, so you will be ready before the pre-holiday stress kicks in.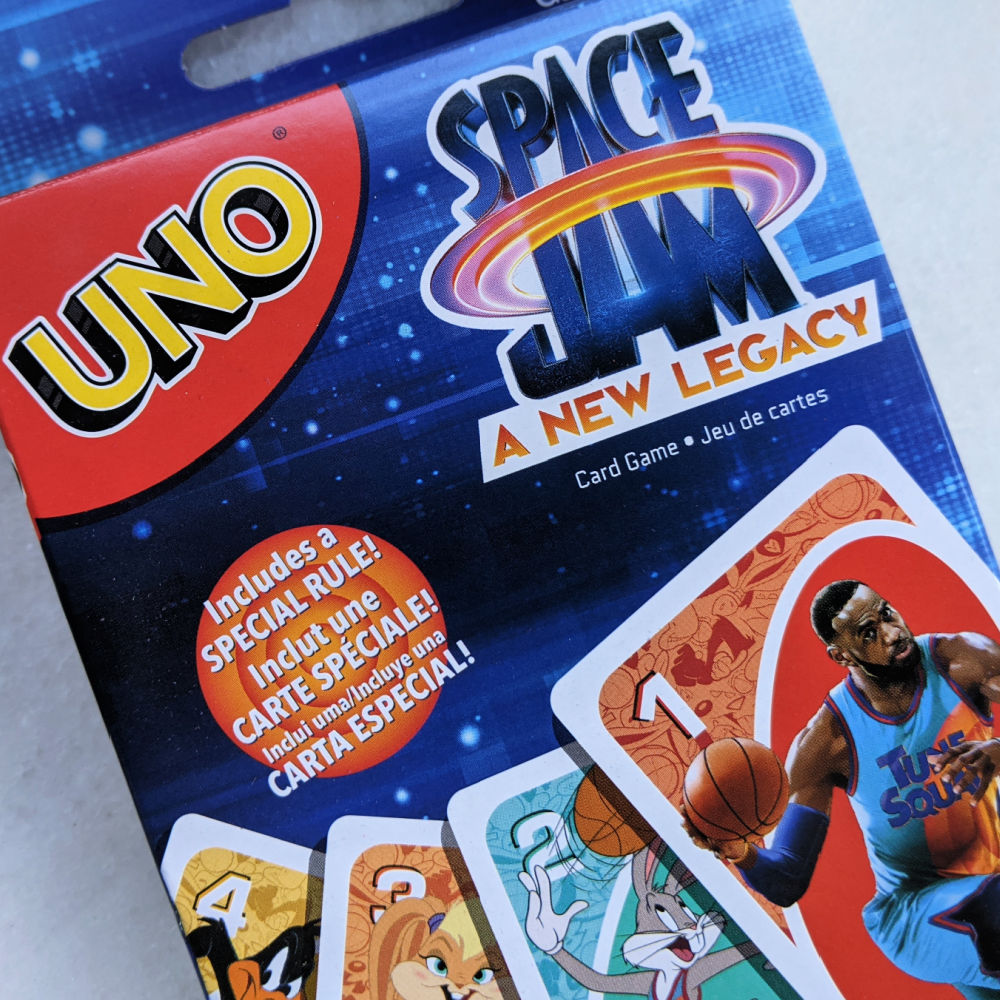 The Uno Space Jam Special Edition Game is a great gift for kids who love UNO.
This game will play like classic UNO, but it has a special rule that makes the game more unique.
The Welcome to the Jam wild card allows players to add an extra player in any turn, which can accommodate up to 10 people at once!
The set comes complete with instructions, so players can easily learn how to play the newest home version of one of your family's favorite games!
BendyFigs – Bugs Bunny, Lola Bunny, Daffy Duck & Lebron Collectibles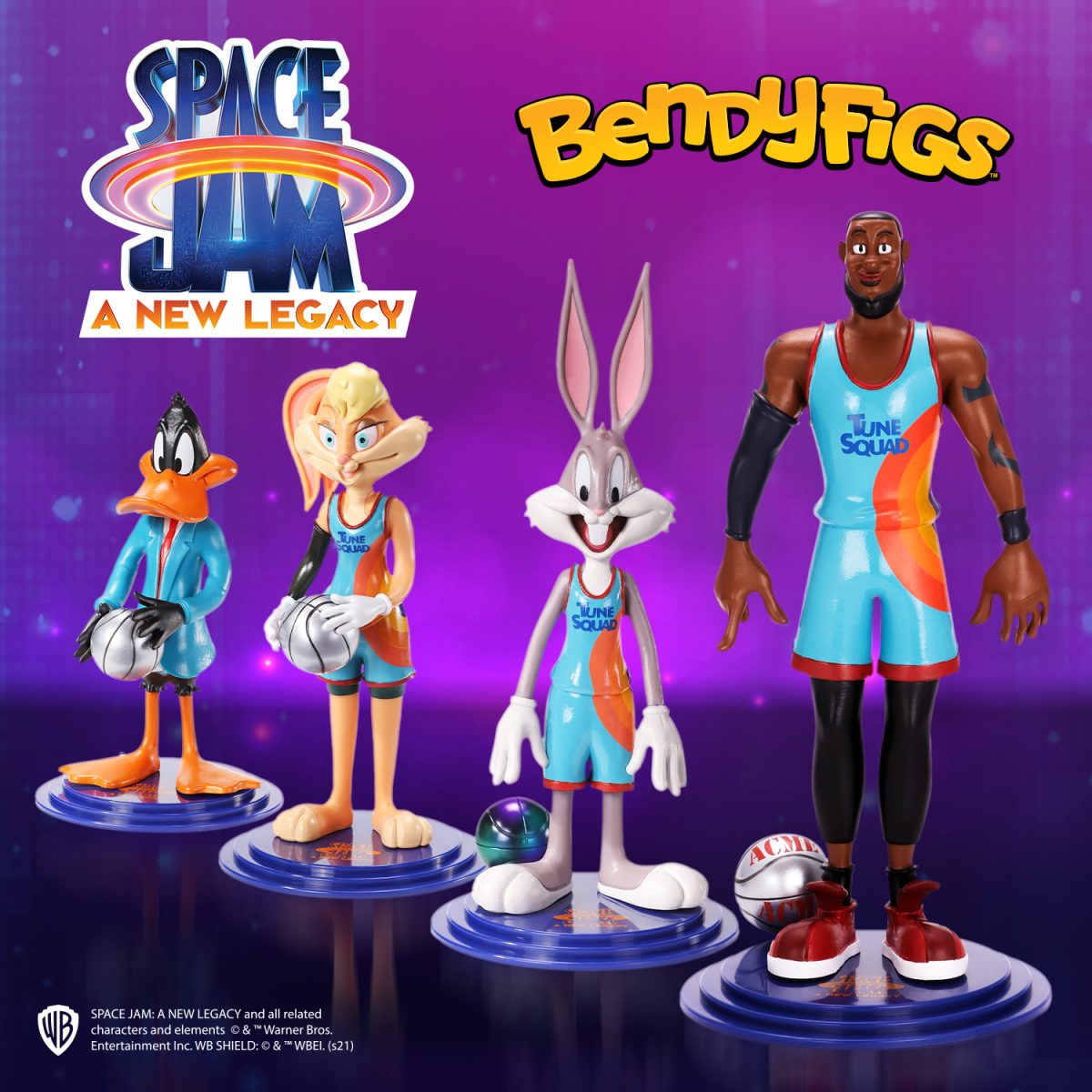 Fans of all ages will love it, when they get Space Jam BendyFigs collectible figures
Choose from Daffy Duck, Lola Bunny, Bugs Bunny and, of course, King James.
They are toys, so kids can bend them, pose them and play with the bendable figures.
However, they are also highly collectible.
Adults and kids can put them on display on the included detachable display base or can keep them in pristine condition in the original packaging.
LeBron James Action Figure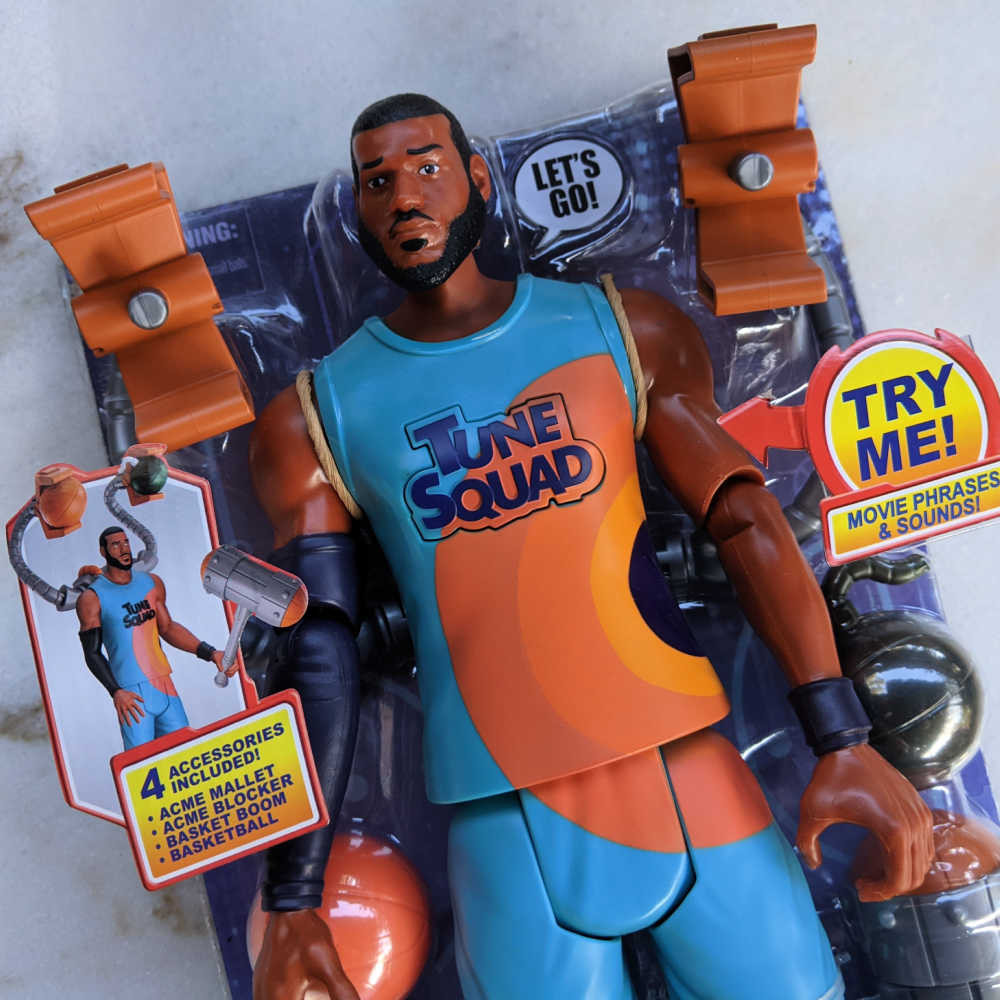 The Lebron James Ultimate Tune Squad 12″ Figure is a cool gift for a kid to play with or an adult to collect.
You will love hearing sound effects and phrases from the movie, when you press his chest.
This action figure has 4 accessories that attach to its body, which makes it fun to re-enact scenes from the movie.
Space Jam Design Socks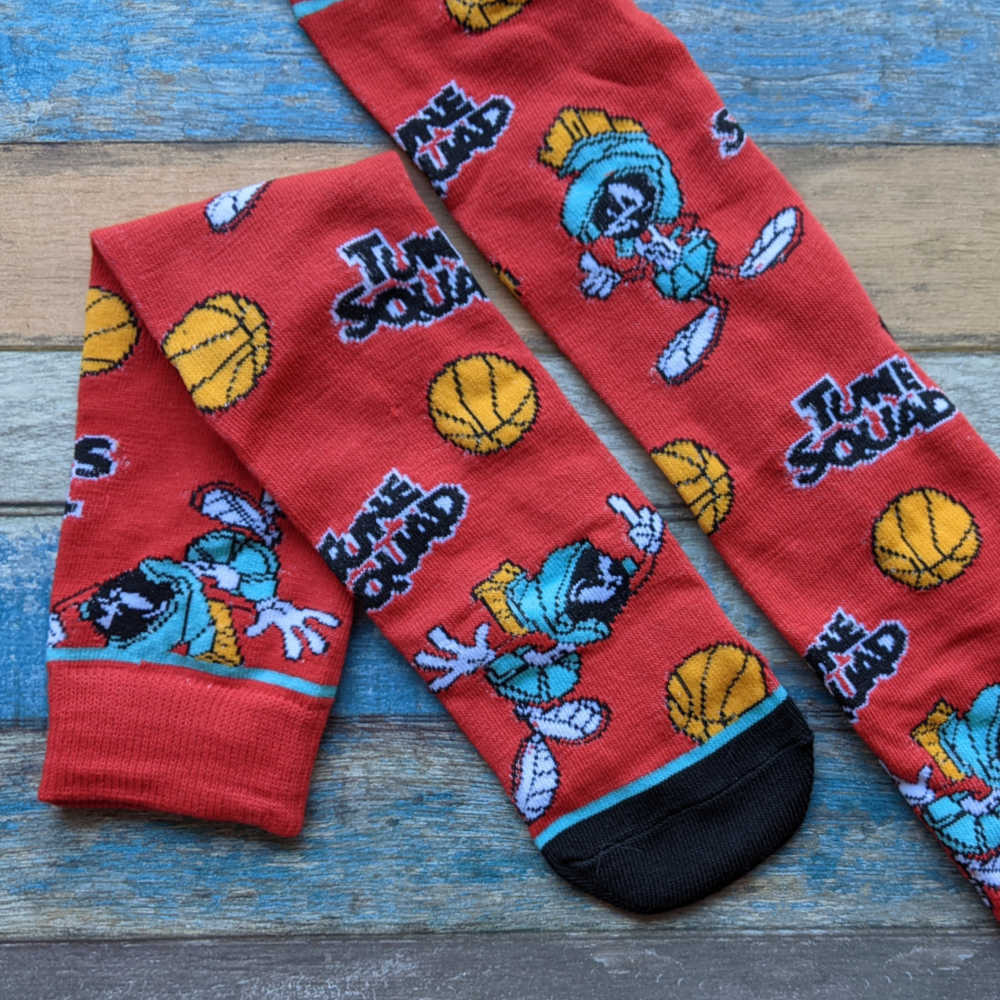 Space Jam socks make great gifts for the whole family.
They come in crew socks, ankle socks, no show socks and tube socks featuring Loony Tunes characters or movie logos.
Fruit Roll Ups with Space Jam Tongue Tattoos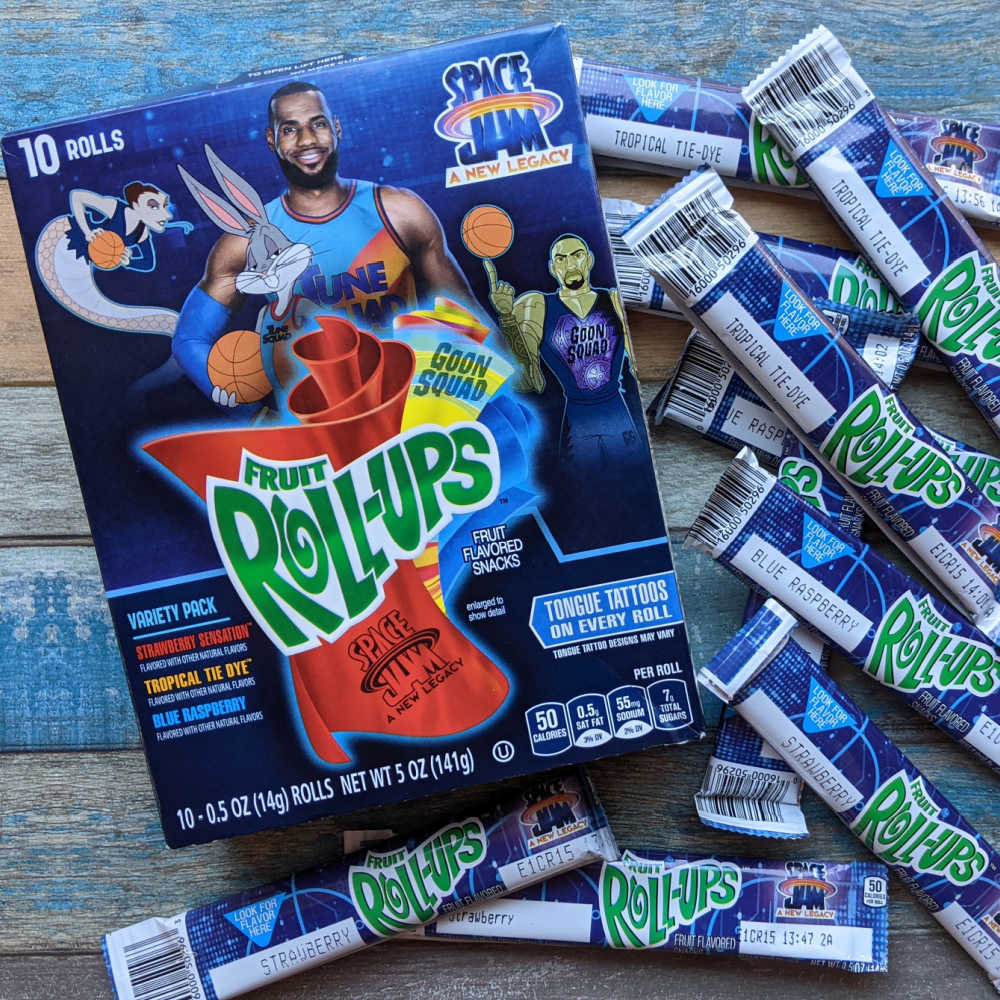 Fruit Roll Ups that are Space Jam themed are a great snackable gift for kids and adults.
They are gluten free, fat free and only have 50 calories per roll-up.
The variety pack includes assorted fruit flavors.
The absolute best thing about these Roll Ups is that each one has a Space Jam tongue tattoo.
Nike Tune Squad Jersey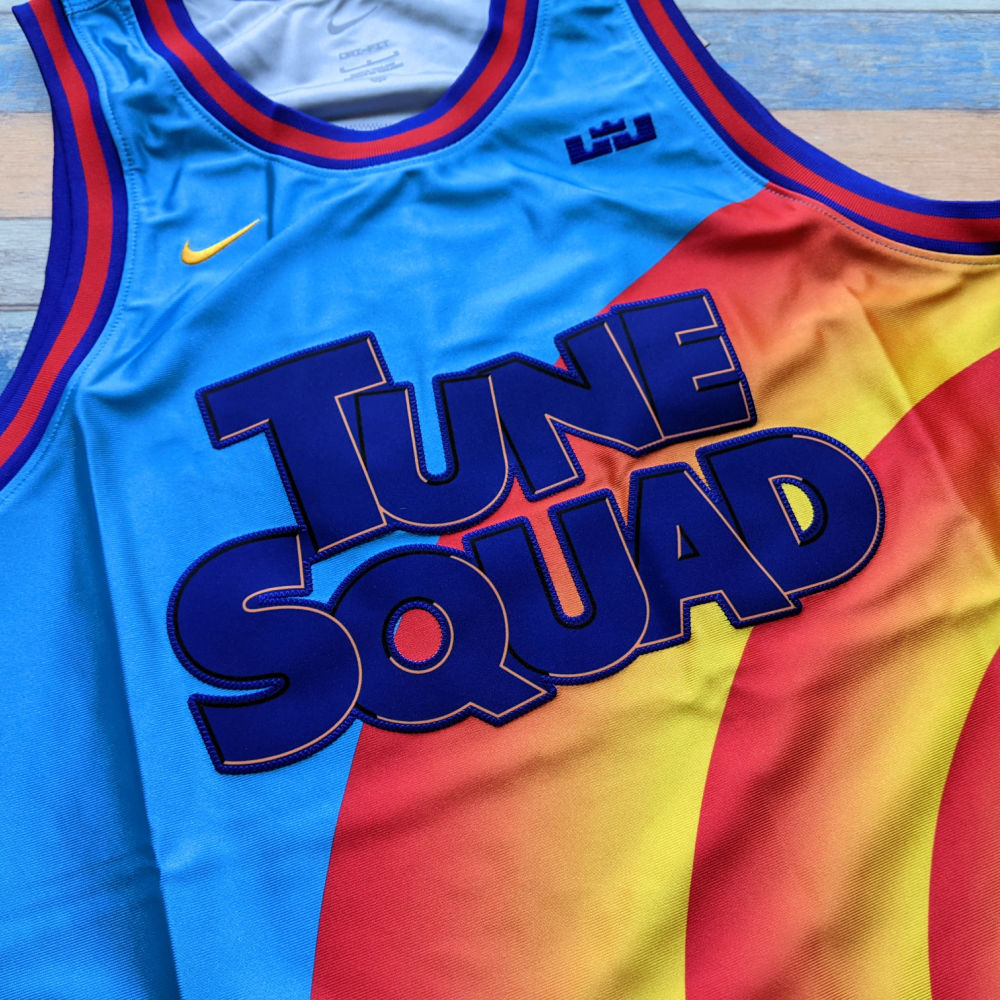 Whether you are playing basketball with friends, enjoying family movie night at home or just going about your daily life, the LeBron x Space Jam "Tune Squad" Men's Nike Dri-FIT Jersey looks fantastic.
Nike has created a replica of LeBron James' "Space Jam" jersey with the exact same design and fabric.
The Nike Tune Squad Jersey is made from Durasheen fabric that feels soft against skin, while its Dri-FIT technology helps you stay dry all day long.
Space Jam: A New Legacy Movie
If you don't have it already, you will definitely want to add this to your collection.
Pick it up on digital, if that is what you prefer.
However, we like to own the physical copy of this type of film that we will treasure and watch many times.
The Blu-ray + DVD + Digital is a great choice for this movie even if you watched in on your streaming service when it first came out.
This transformational journey is a manic mashup of two worlds that reveals just how far some parents will go to connect with their kids.
When LeBron and his young son Dom are trapped in a digital space by a rogue A.I., LeBron must get them home safe.
Hea leads Bugs, Lola Bunny and the whole gang of notoriously undisciplined Looney Tunes to victory over the A.I.'s digitized champions on the court.
They are a powered-up roster of professional basketball stars as you've never seen them before.
It's Tunes versus Goons in the highest-stakes challenge of his life, that will redefine LeBron's bond with his son and shine a light on the power of being yourself.
The ready-for-action Tunes destroy convention, supercharge their unique talents and surprise even "King" James by playing the game their own way.
Free Bonus: Space Jam Printables – Print a mask, coloring page or other fun activity
Download one or download them all.
It would be fun to print out your favorites and tuck them into a Christmas stocking.
What do you think of these Space Jam gift ideas?
Does everyone in the family need matching Space Jam socks?
Do you want to play the special edition Uno card game for family game night or family movie night?
Will you buy one or buy them all?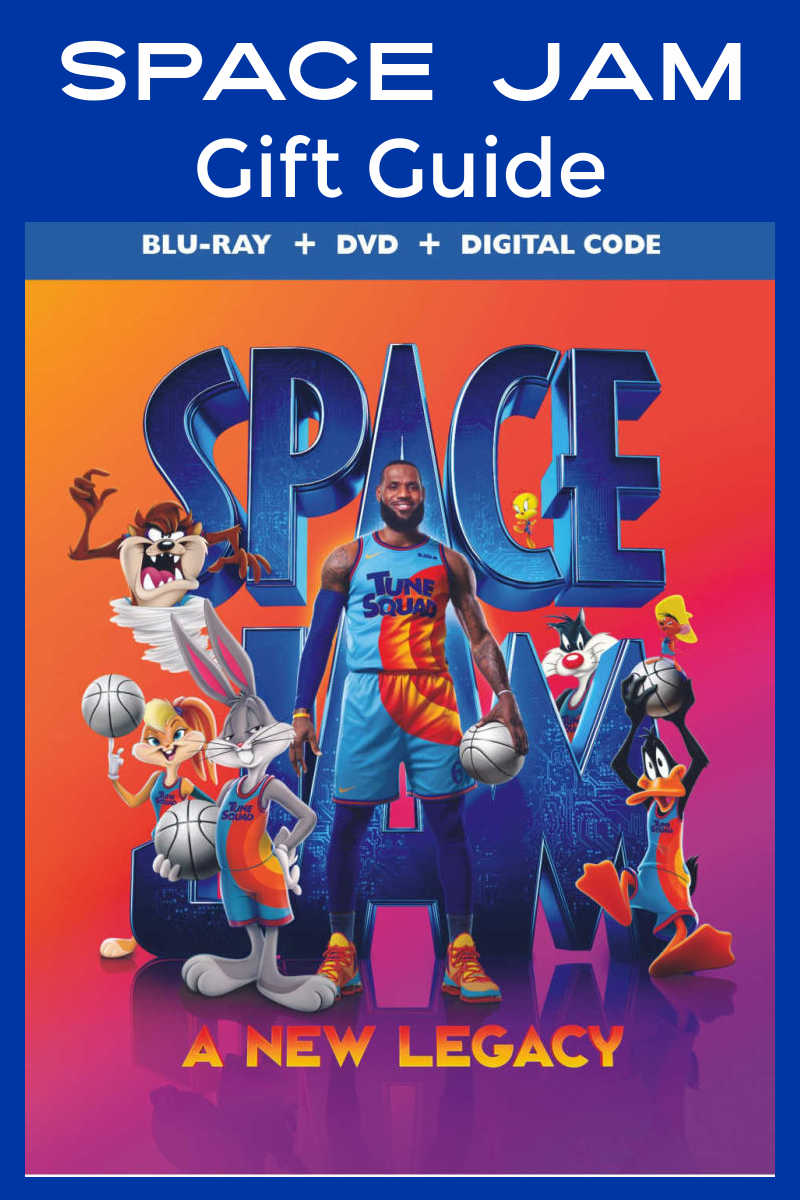 More from Mama Likes This
Holiday Gift Guides
Following are fantastic gift ideas for the whole family, so you can use the guides to find gifts for Christmas and other special occasions.
More Shopping Deals
When you are done choosing presents for your Space Jam movie fan, check out the budget friendly deals at these familiar online stores.
Free Printables
For free fun year round, take a look at the rest of my free downloads.
Many are from Disney and Shout Factory, so they feature movies, TV series and characters that your kids already know and love.
Some are educational, but others are just plain fun.
There are coloring pages, crafts, word puzzles, mazes, memory games and other family friendly activities.
All of the downloads are free for your personal use!