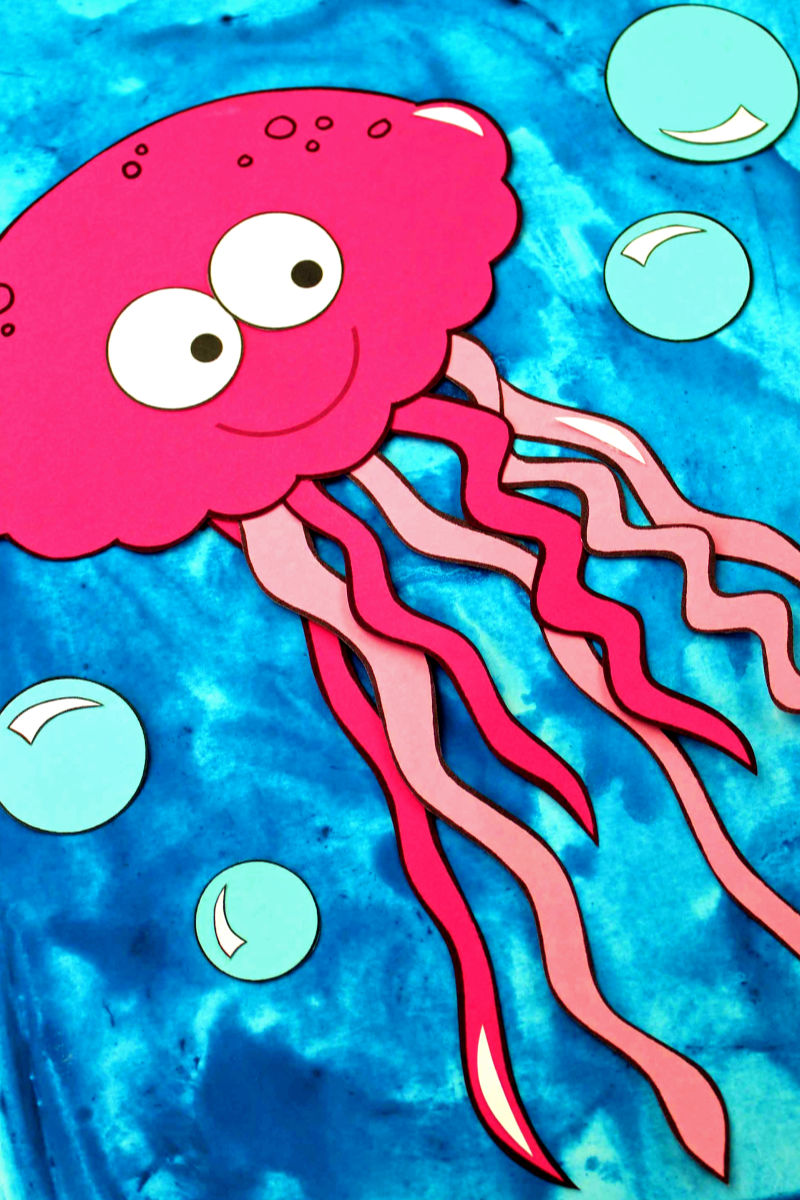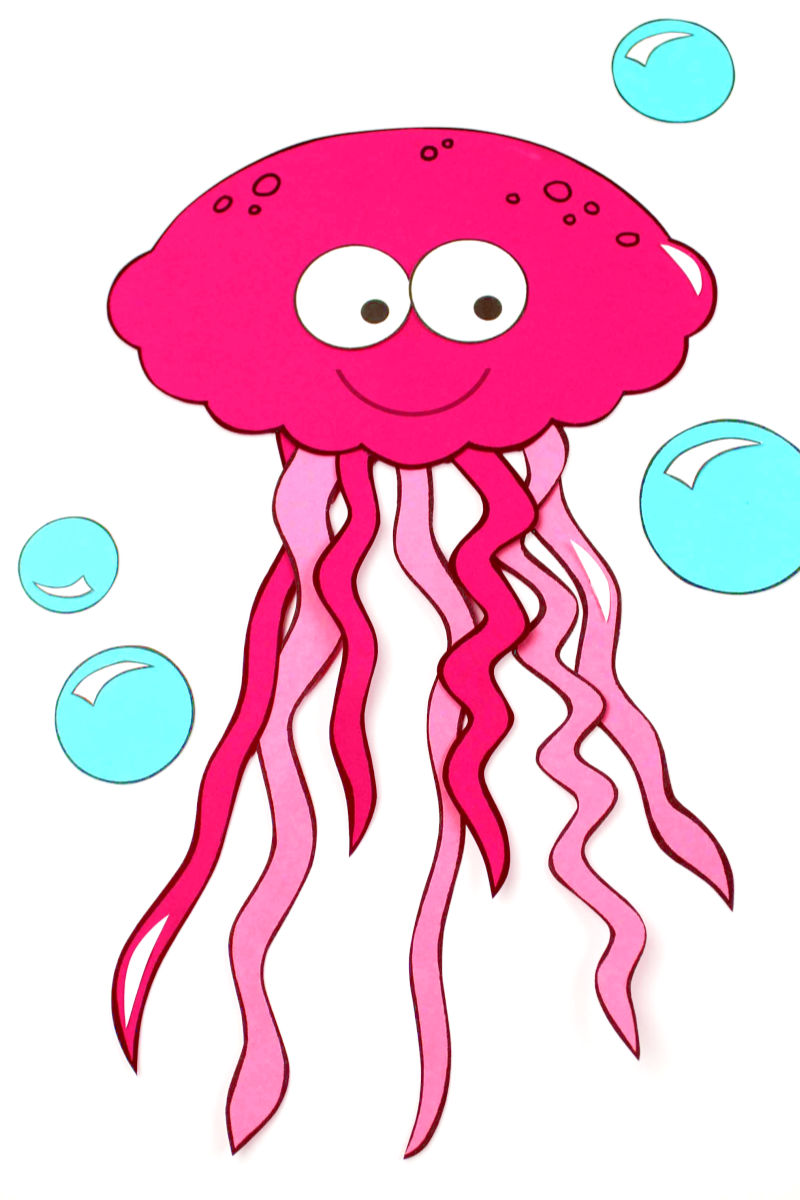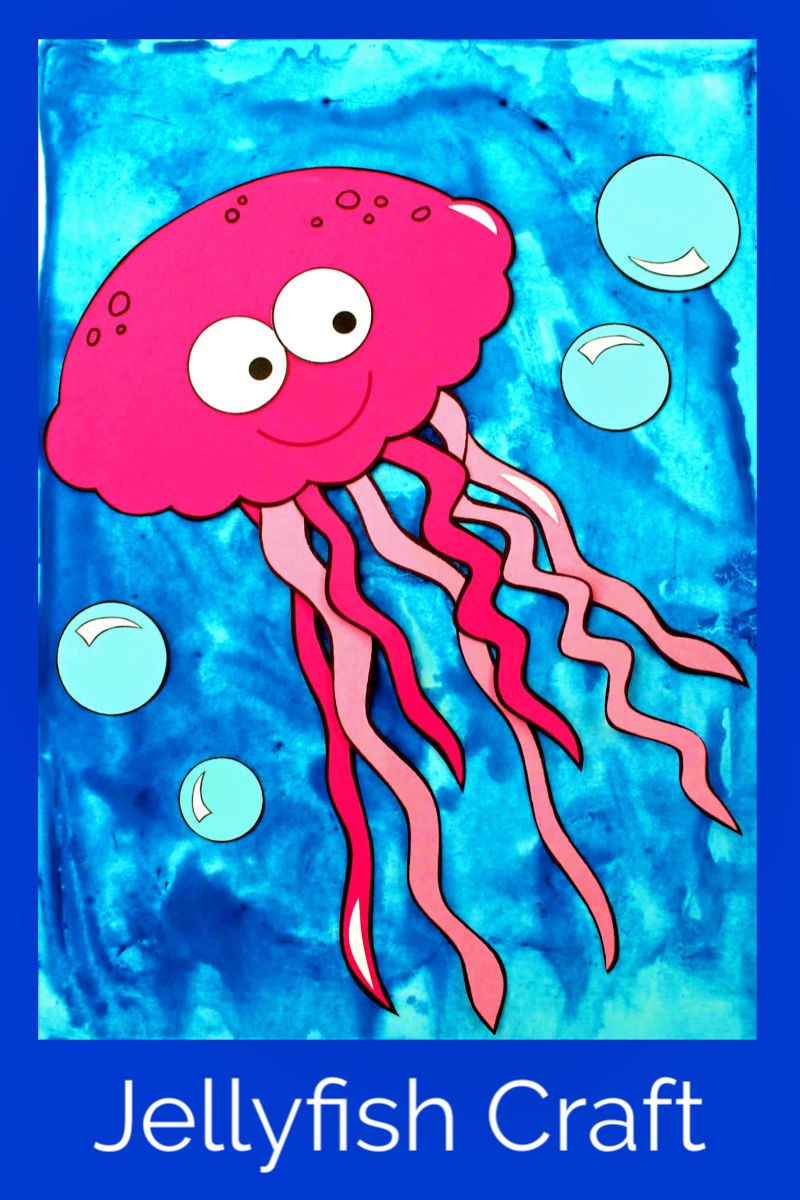 Sea Life Paper Craft
Jellyfish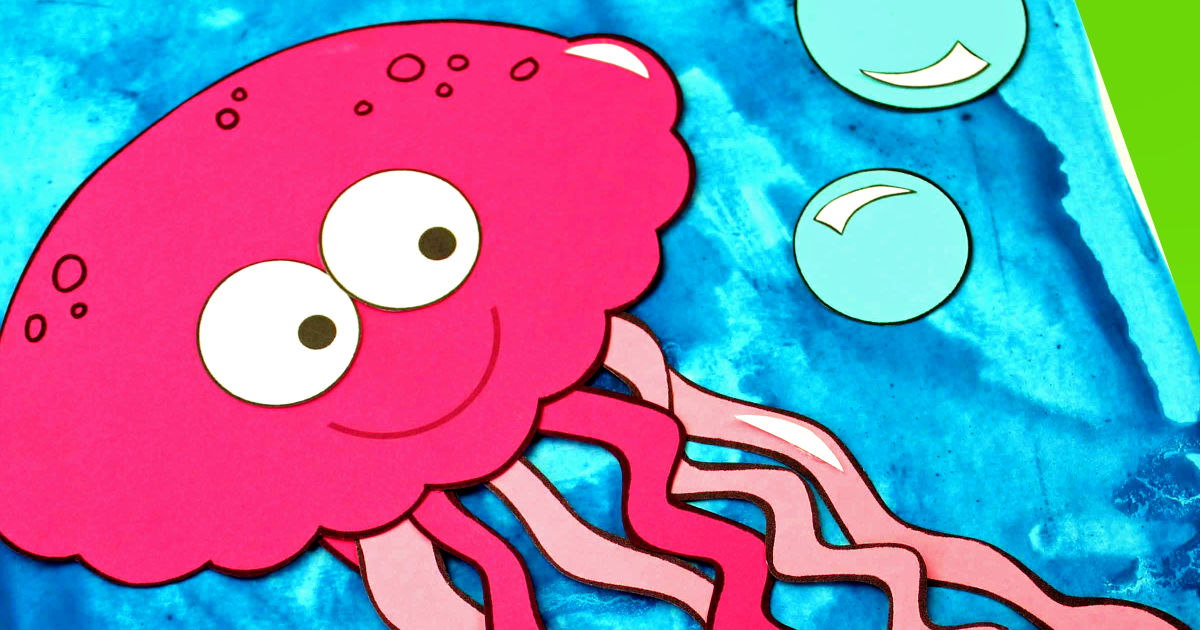 Take an imaginary trip under the sea, when you make this super cute jellyfish paper craft with a watercolor ocean background.
Jellyfish (or sea jellies) are beautiful creatures that look like something out of this world.
I grew up near the ocean and an aquatic theme park, so have been fascinated by them since I was a kid.
It is mesmerizing to see them move gracefully in an aquarium, but not so fun to get stung by a jellyfish at the beach.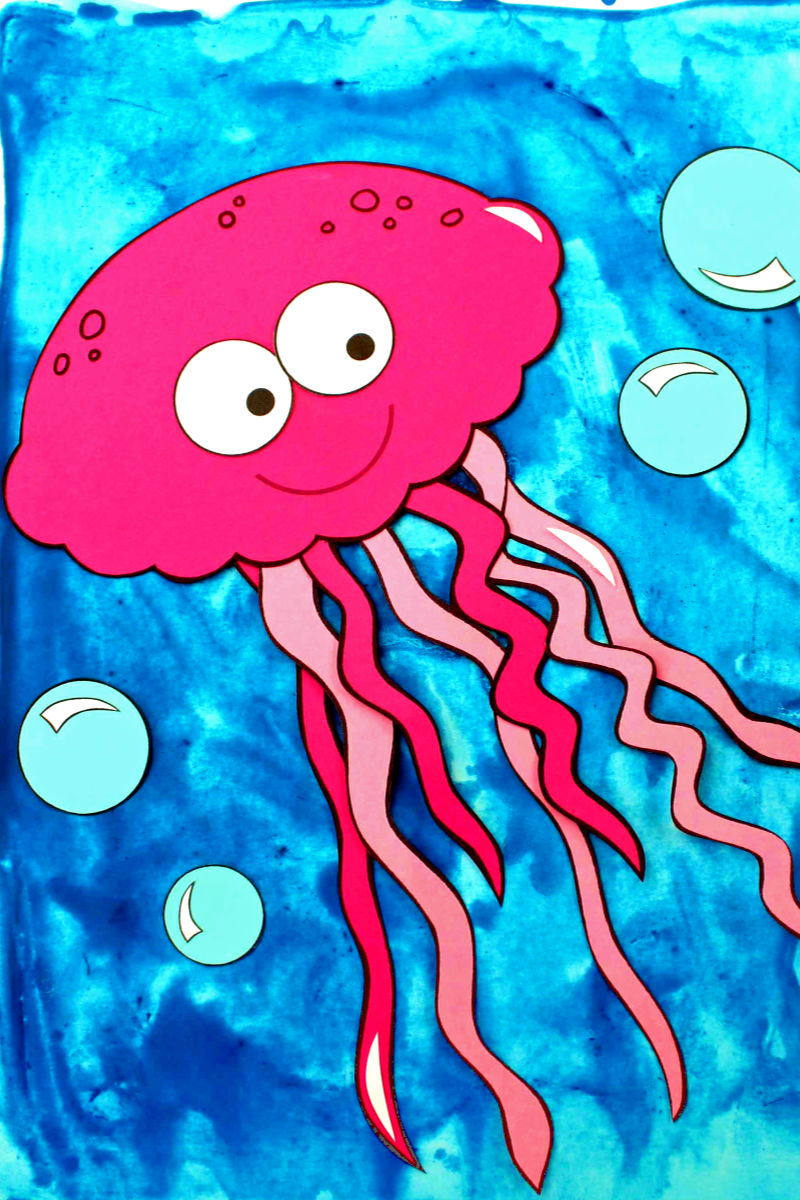 This colorful paper craft is fun for little kids and bigger kids, so is great for a family activity.
The project looks great, when mounted on a watercolor ocean background.
However, you can skip that step, if paints are not your thing.
The jellyfish also looks good on a piece of solid colored cardstock or hung directly on a bulletin board.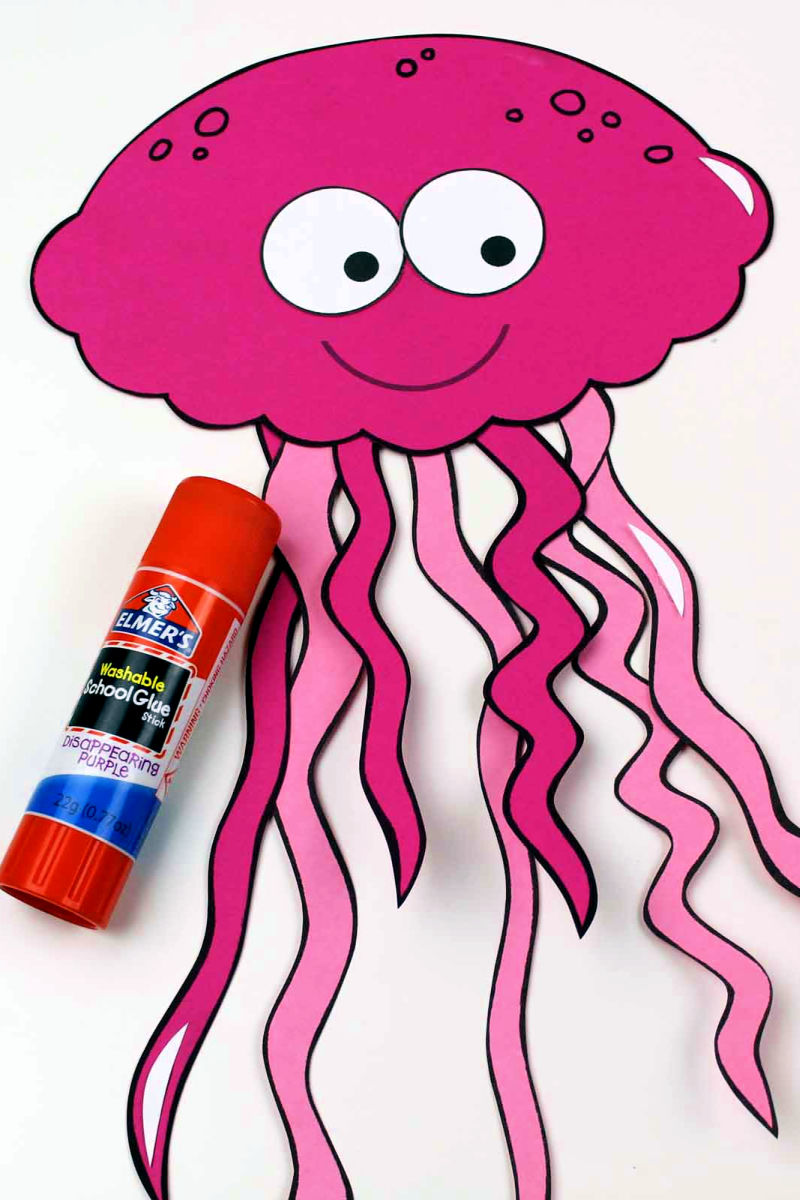 You can make yours pink like mine or you can get creative with your own color scheme.
It could be fun to make the tentacles in a variety of rainbow colors, too.
Since jellies often hang out in groups in the ocean, it would look beautiful to have a whole bunch of them hanging on a wall as a big ocean scene.
Have fun making this jellyfish craft with your kids!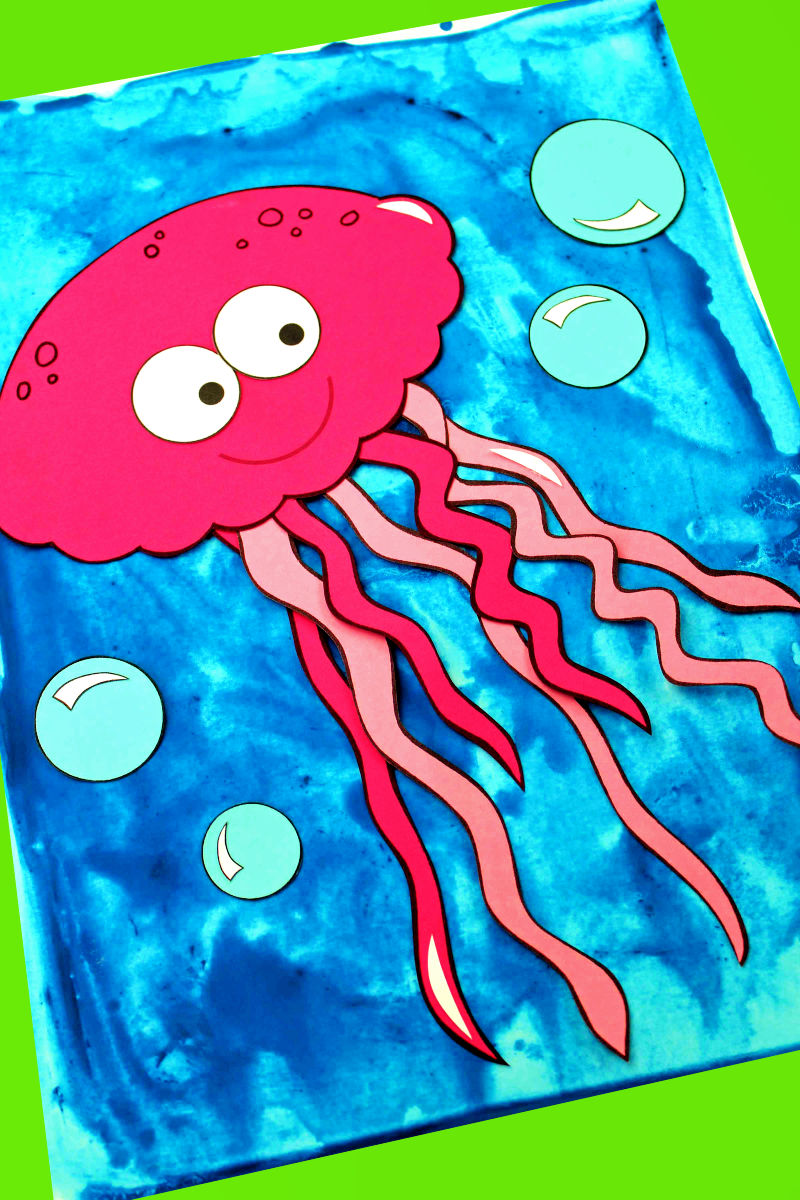 Jellyfish Paper Craft
Supplies
Free PDF Jellyfish Template and Bubbles Template
Construction Paper or Cardstock (Bright Pink, Light Pink, Light Blue & White as pictured OR your choice of other colors)
Glue
Scissors
Optional Watercolor Background Supplies
White Watercolor Paper
Watercolor Paint
Paint Brush
Instructions
1) Download the free printable templates for the Jellyfish and the Bubbles.
2) Print the template using the paper colors listed on each page or use another color combination of your choosing.
3) Cut out the pieces. There will be extra bubbles that you can either use now or save for another project.
4) Assemble the craft and glue the pieces together.
5) Either mount the paper jellyfish craft to another piece of cardstock OR continue following the instructions to make a water color background that looks like the ocean.
6) Cover your table with butcher paper or other easy to clean up surface.
7) Paint the watercolor paper with shades of blue paint. Allow it to dry completely before gluing your craft to the background.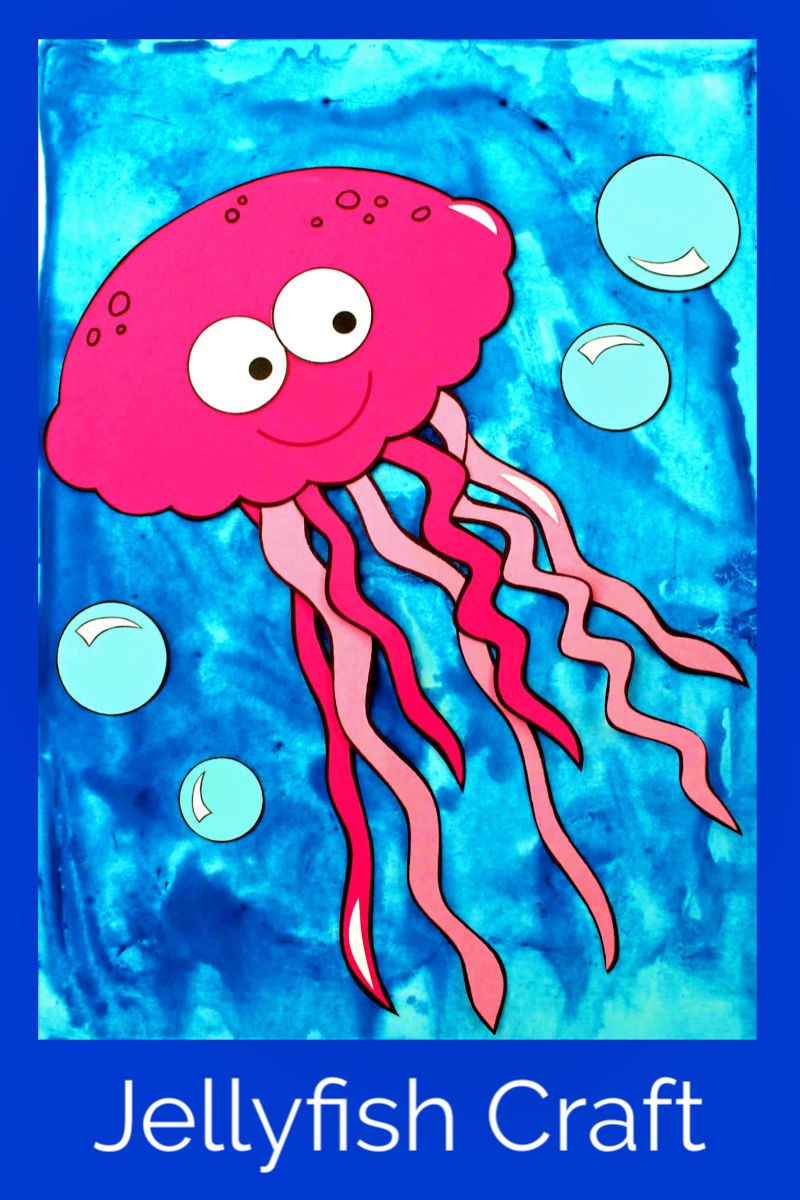 More from Mama Likes This
For year round fun, take a look at the rest of my free printables.
Many are from Disney and Shout Factory, so they feature movies, TV series and characters that your kids already know and love.
Some are educational and some are just plain fun. There are coloring pages, crafts, word puzzles, mazes, memory games and other family friendly activities.
Under The Sea Crafts with Free Printable Templates
Basic Paper Craft Supplies To Keep on Hand
Happy Crafting!