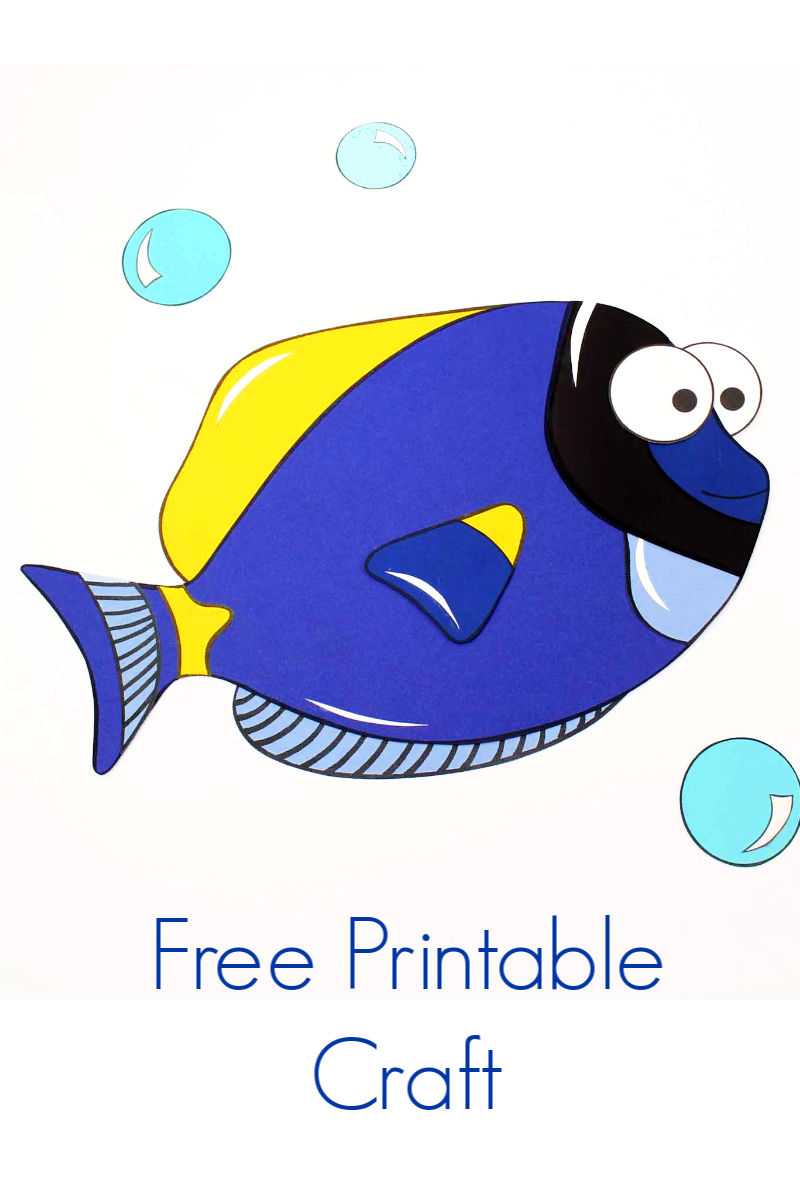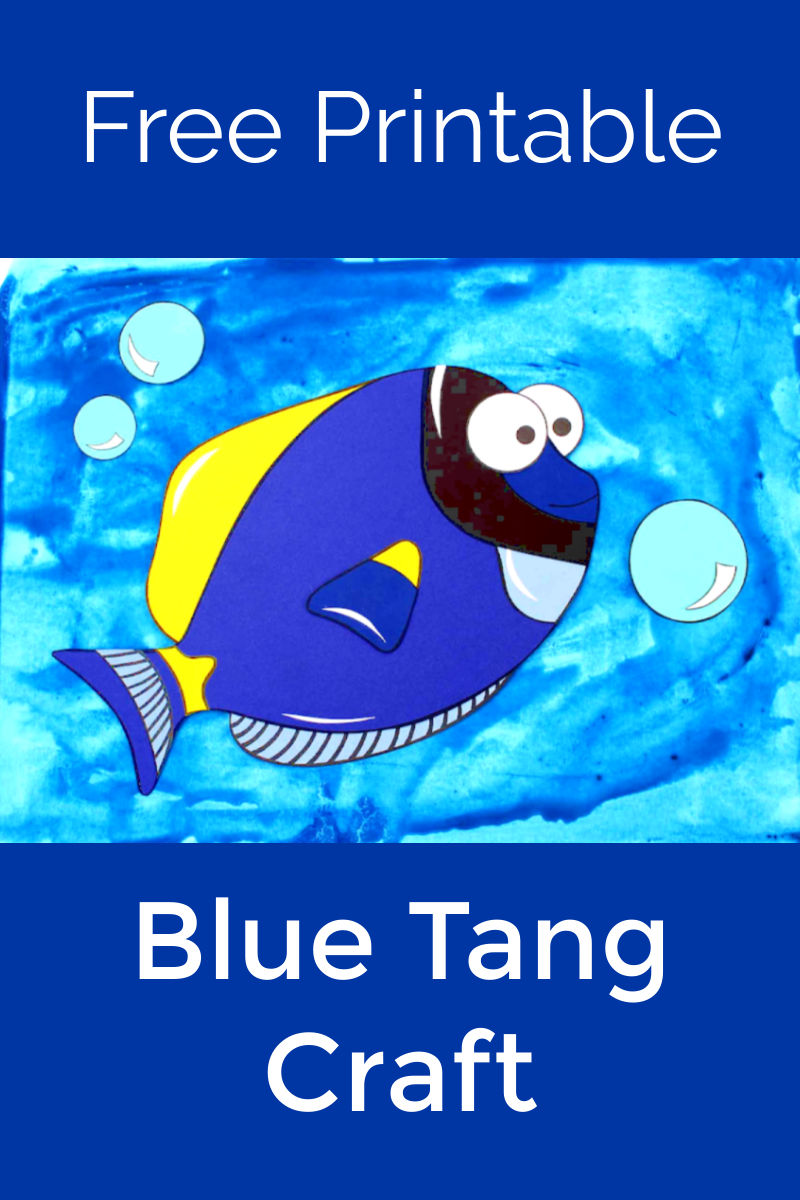 Finding Dory Paper Craft
Blue Tang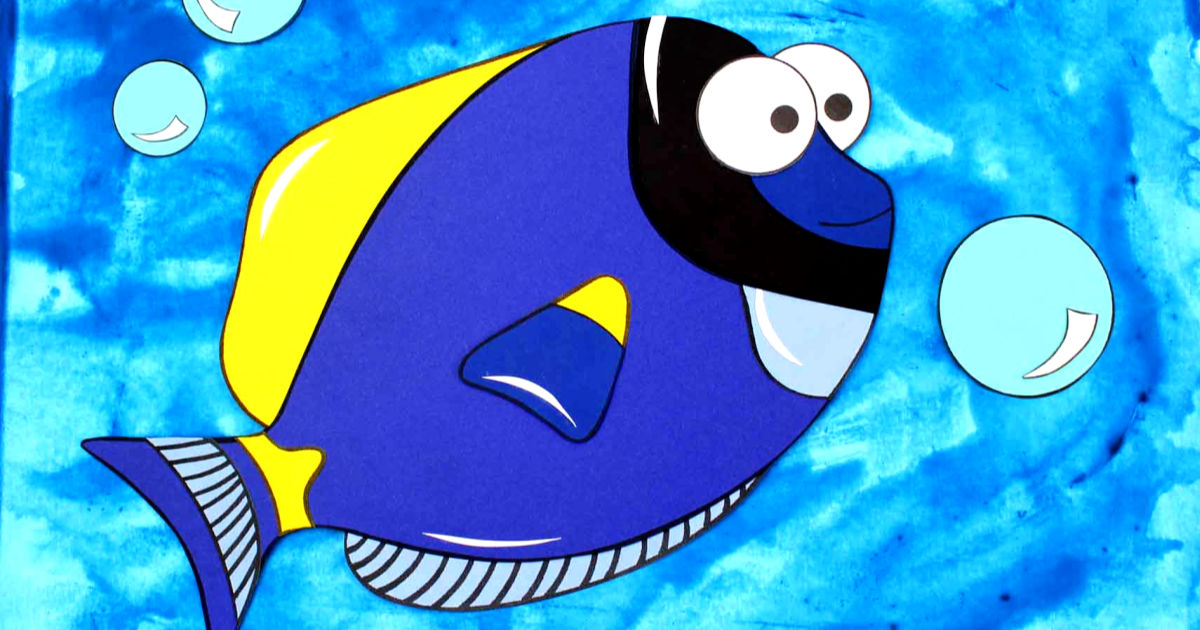 This cute and colorful blue tang craft is perfect for Pixar Finding Dory fans, since this is the same type of fish as Dory.
It has a free printable template, so it is fun for all ages and easy on the budget.
Blue tangs really are beautiful fish with their bold colors that stand out in the wild.
To protect themselves from predators they hide in crevices in rocks or coral, so that they won't be seen.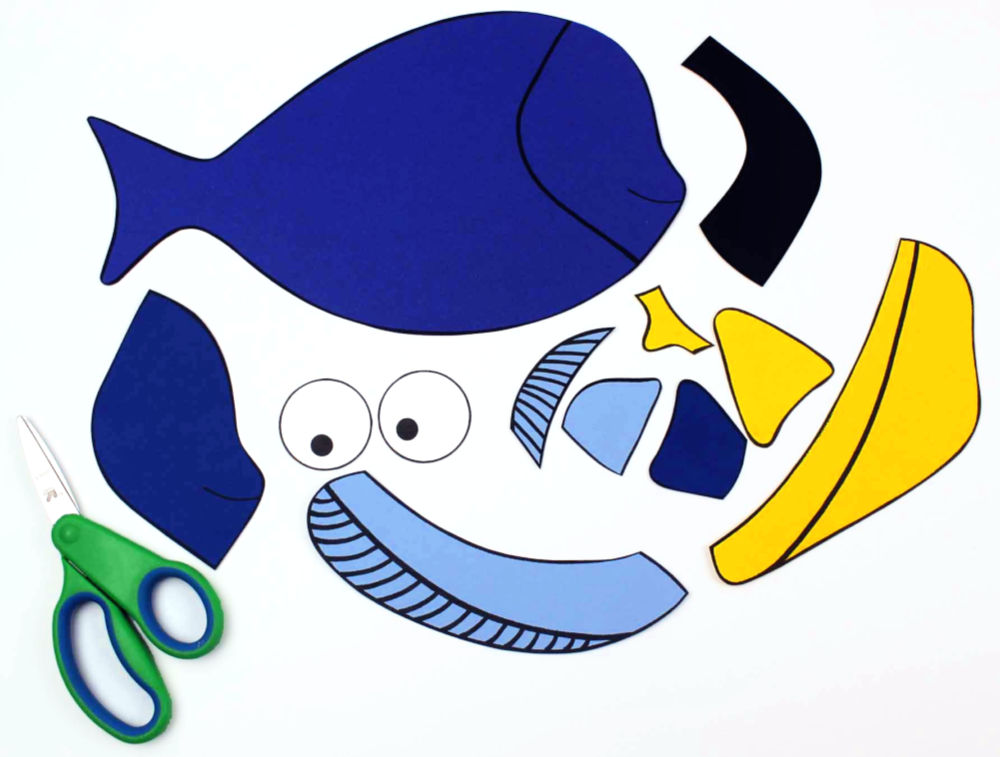 The craft is great as part of educational lessons on sea life and conservation, but can also be made just for fun.
Make the fish craft as part of a Finding Dory movie night or birthday party or make it as your kids get excited about an upcoming tropical vacation.
Print the template. Cut out the pieces and assemble with glue.
You can follow all of my instructions to paint a water color background for your Dory look-alike or you can skip the painting and hang it up as is.
Have fun!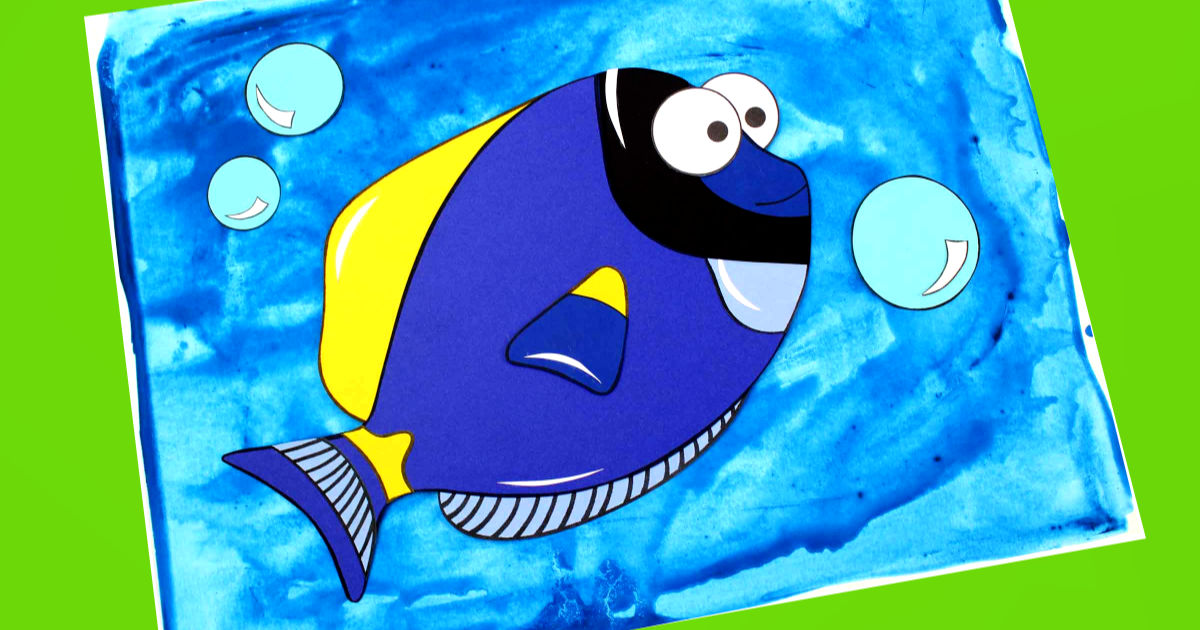 Printable Blue Tang Craft
Supplies
Free PDF Templates (Blue Tang and Bubbles)
Construction Paper or Cardstock (Medium Blue, Dark Blue, Light Blue, Black, Yellow, White)
Glue
Scissors
Optional Watercolor Background Supplies
White Watercolor Paper
Watercolor Paint
Paint Brush
Instructions
1) Download the free printable templates (blue tang and bubbles).
2) Print the templates using the paper colors listed on each page.
3) Cut out the pieces. There will be some extra pieces, so you can use them to make another craft.
4) Assemble the fish and glue the pieces together.
5) Either mount the paper blue tang craft to another piece of cardstock OR continue following the instructions to make a water color background.
6) Cover your table with butcher paper or other easy to clean up surface.
7) Paint the watercolor paper with shades of blue paint. Allow it to dry completely before gluing your craft to the background.
Download the Blue Tang template and the bubble template, so your kids can make this adorable Finding Dory inspired paper craft.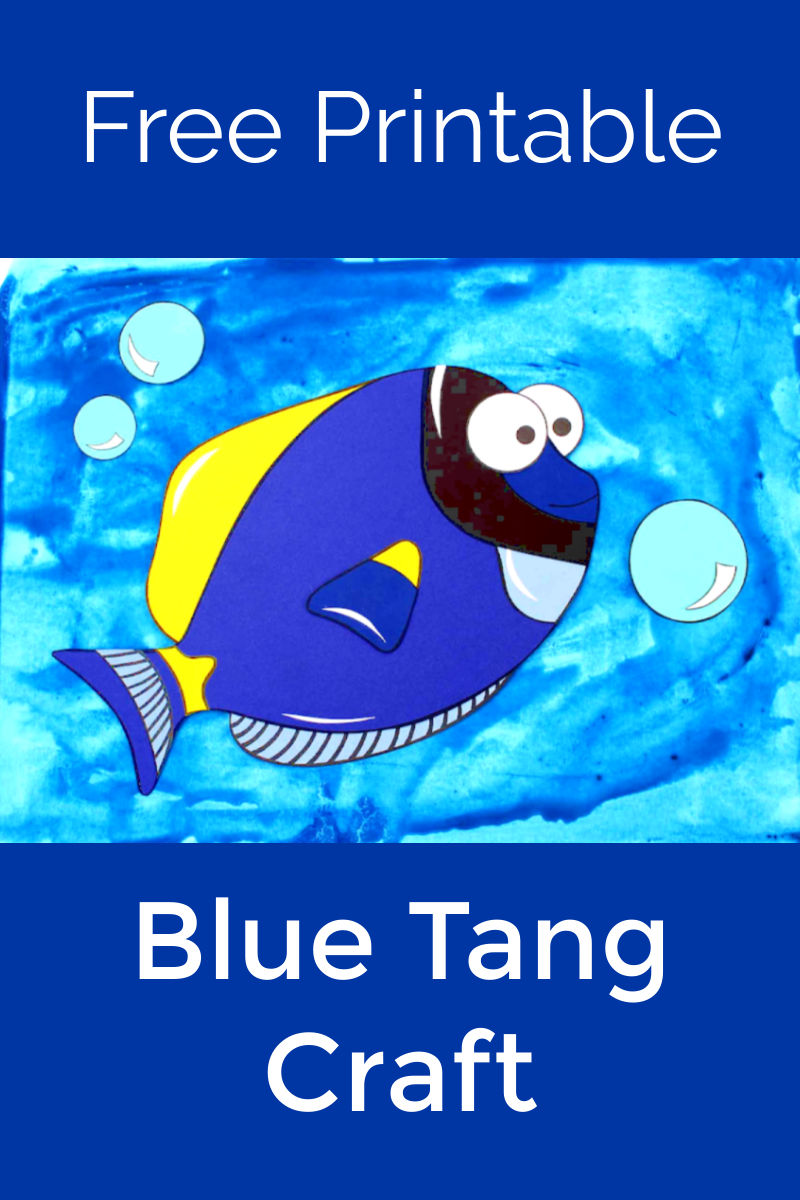 More from Mama Likes This
Check out my other crafts and free printables, so you and your family can have lots of fun.
Following are some of my fun printable paper crafts.
Happy crafting!