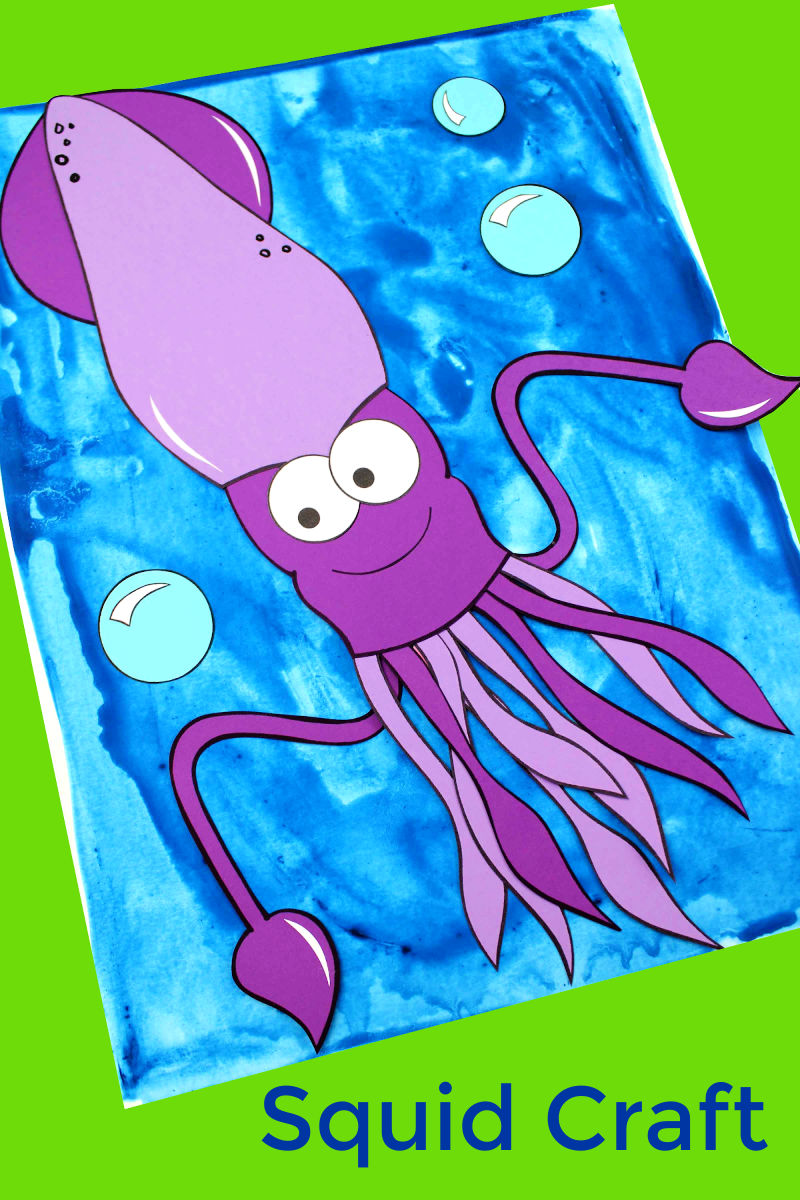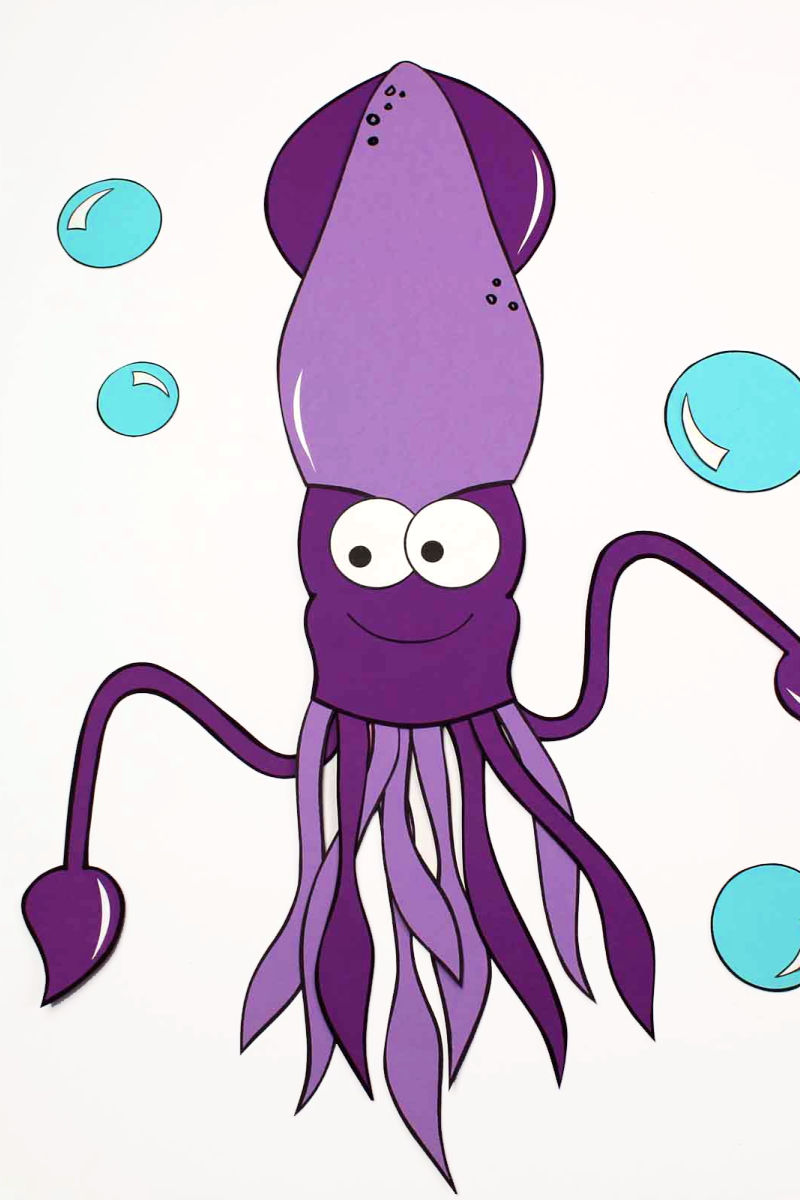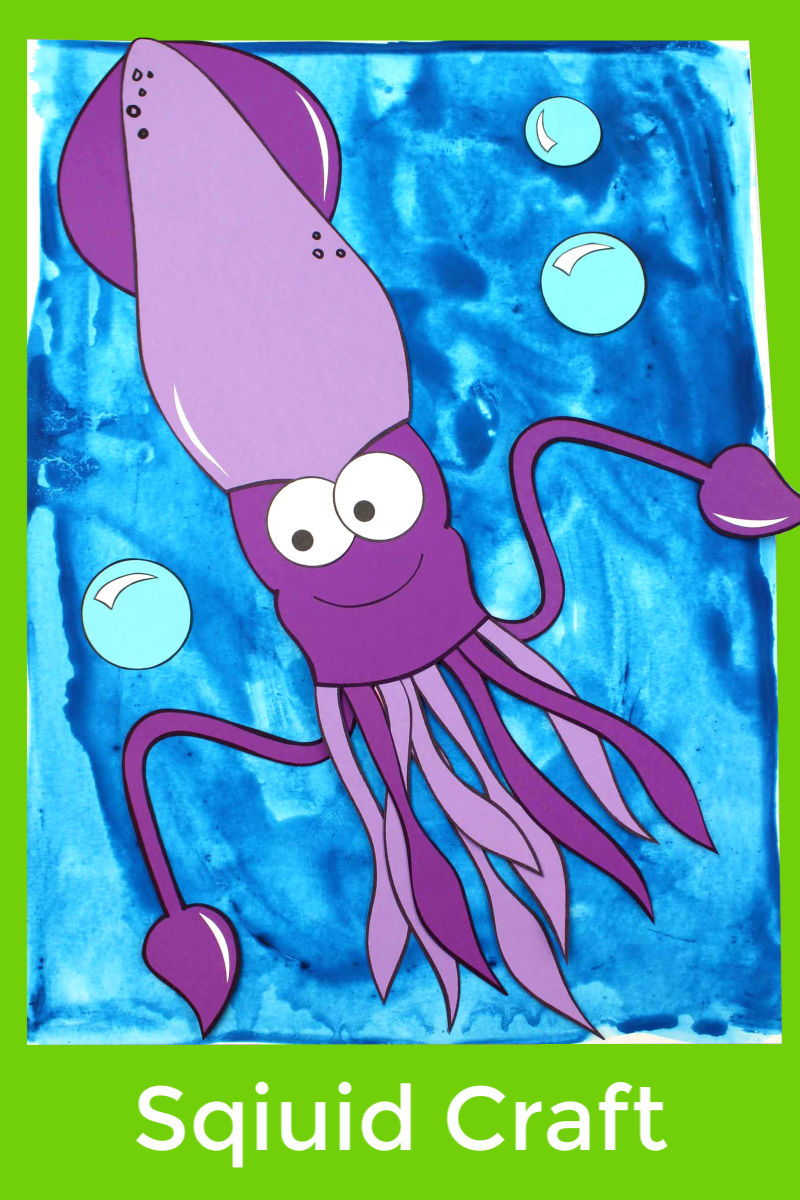 Sea Life Paper Craft
Squids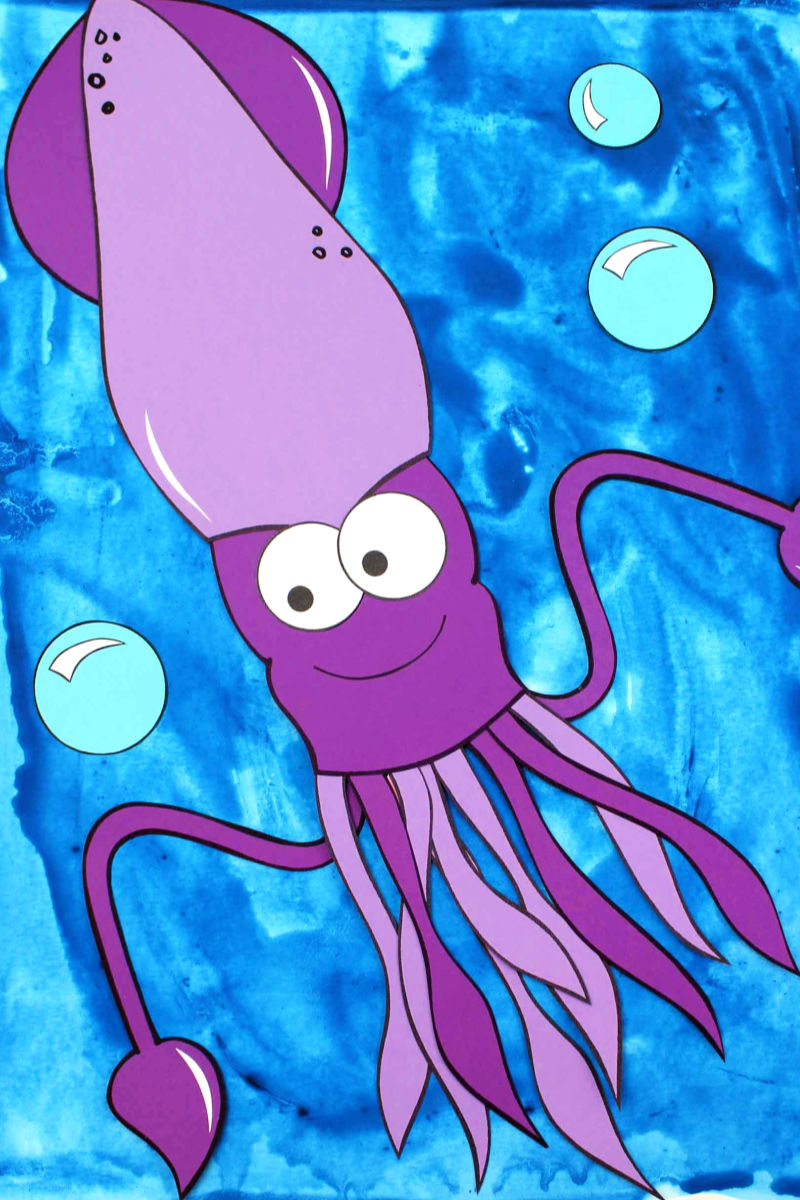 Your kids can make this adorable paper squid craft, when they want to have some imaginary under the sea fun while they are at home.
Squid are one of the more unique looking creatures that is found in the ocean.
They have long bodies, big eyes, eight arms and tentacles.
A main difference between a squid and an octopus is that the squid had a "backbone" called a pen, but the octopus doesn't have a bone or shell.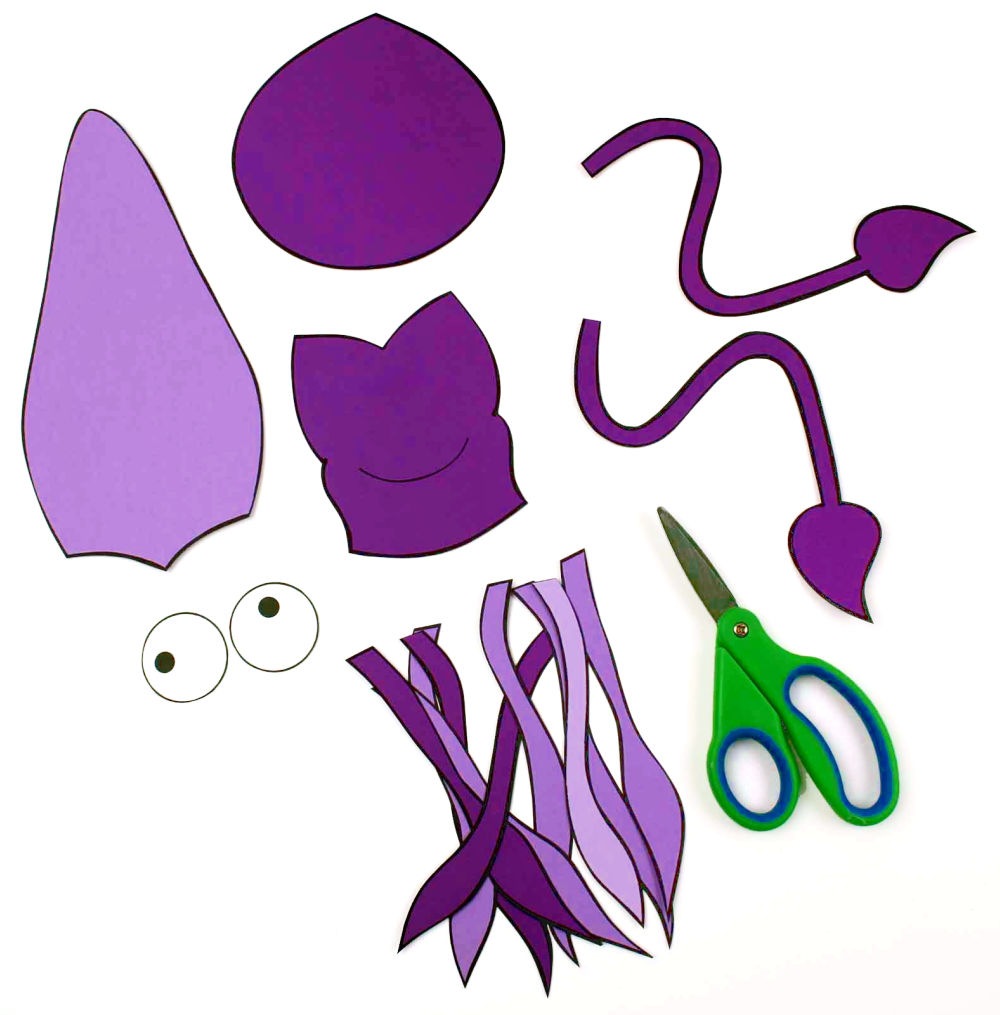 This smiling squid is cute and happy, so I think it looks great in bold, bright colors.
Your child can make theirs just like mine or they can choose their own color combination.
For even more fun, create a big group of squids in different colors.
It's simple to put the craft together with my free pdf template.
The craft project looks great, when you put it on display in your home.
Have fun!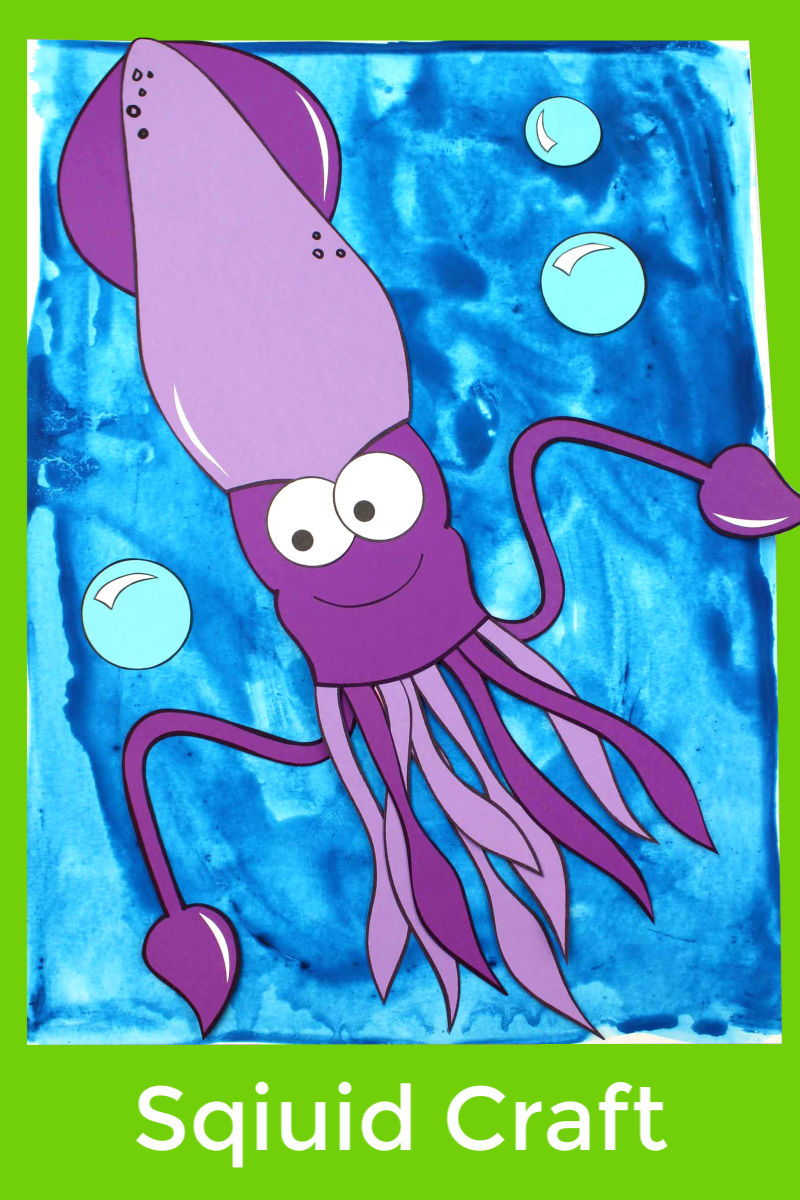 Paper Squid Craft
Supplies
Free PDF Templates (Squids and Bubbles)
Construction Paper or Cardstock (Dark Purple, Light Purple, White)
Glue
Scissors
Optional Watercolor Background Supplies
White Watercolor Paper
Watercolor Paint
Paint Brush
Instructions
1) Download the free printable templates (squids and bubbles).
2) Print the template using the paper colors listed on each page or use another color combination or your choosing.
3) Cut out the pieces. There will be extra eyes, so you can use them to make another squid or a different sea life craft.
4) Assemble the craft and glue the pieces together.
5) Either mount the paper sea life craft to another piece of cardstock OR continue following the instructions to make a water color background.
6) Cover your table with butcher paper or other easy to clean up surface.
7) Paint the watercolor paper with shades of blue paint. Allow it to dry completely before gluing your craft to the background.
Download the squid and bubbles templates, so that you and your child can have fun with this paper craft.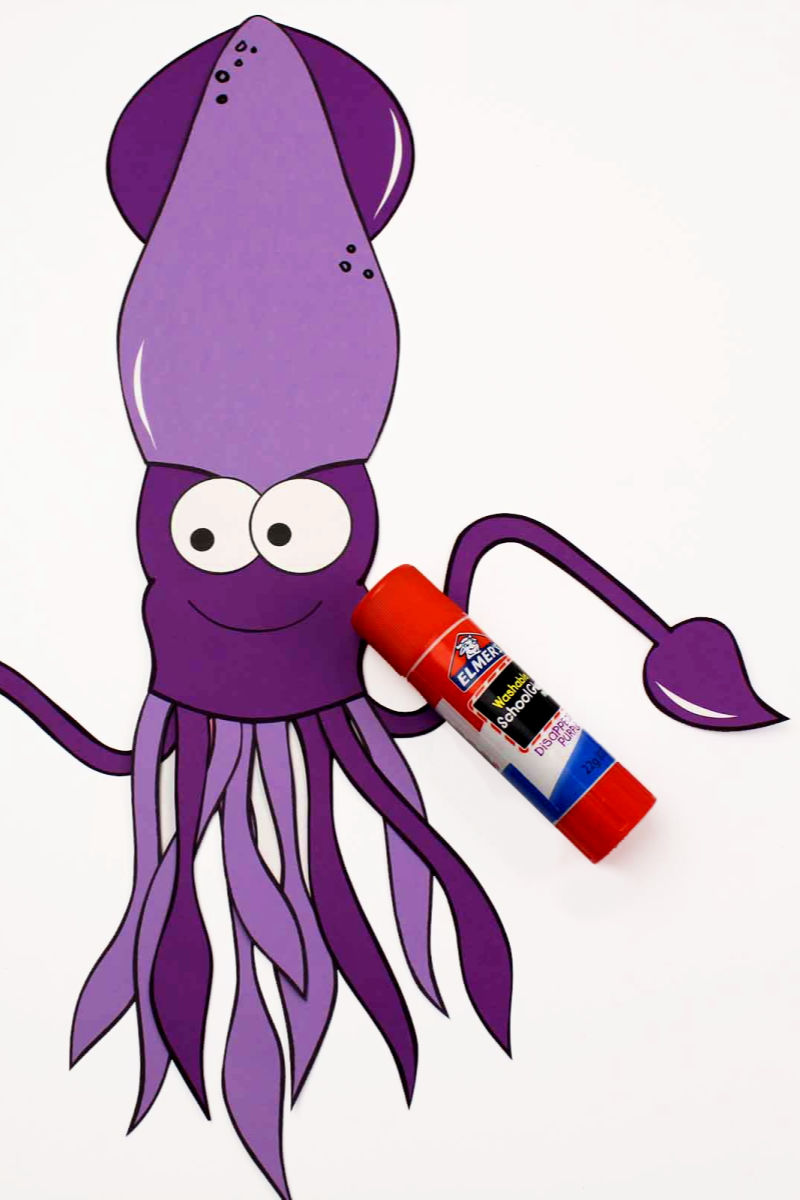 More from Mama Likes This
Check out my other crafts and free printables, so you and your family can have lots of fun.
Following are some of my fun printable paper crafts.
Happy crafting!