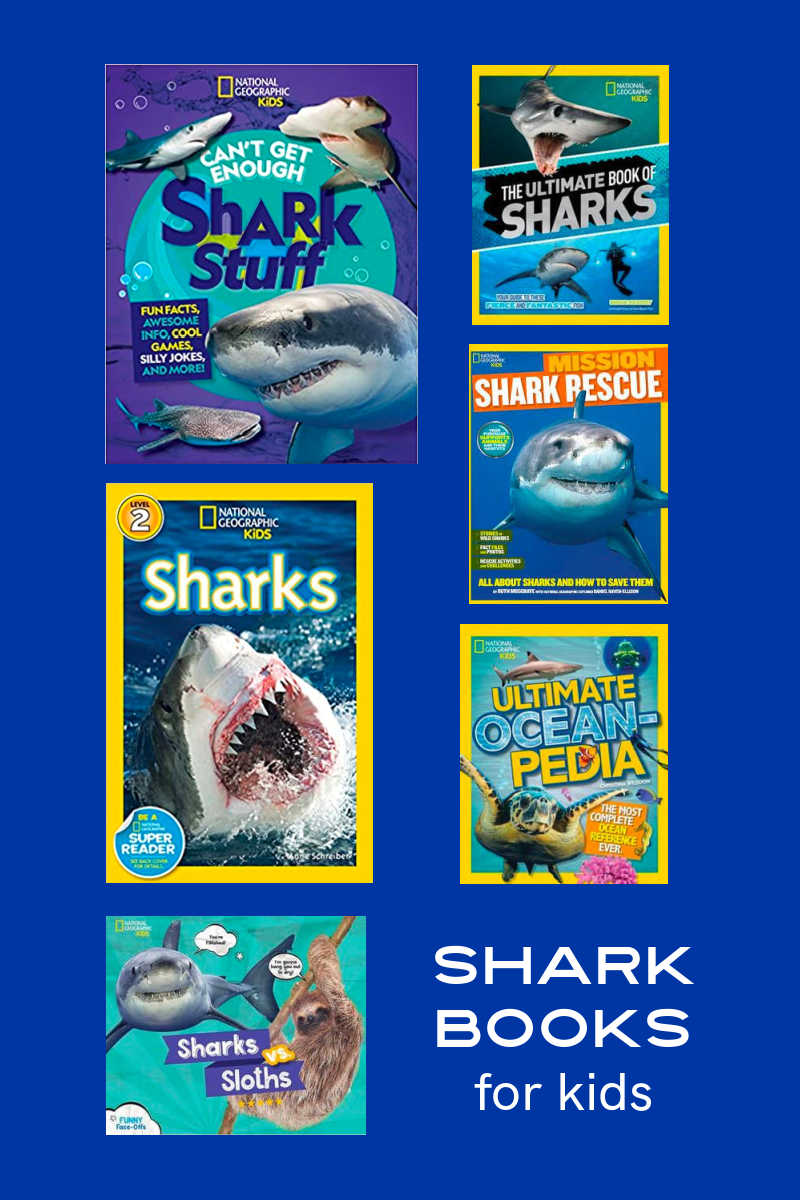 National Geographic Children's Shark Books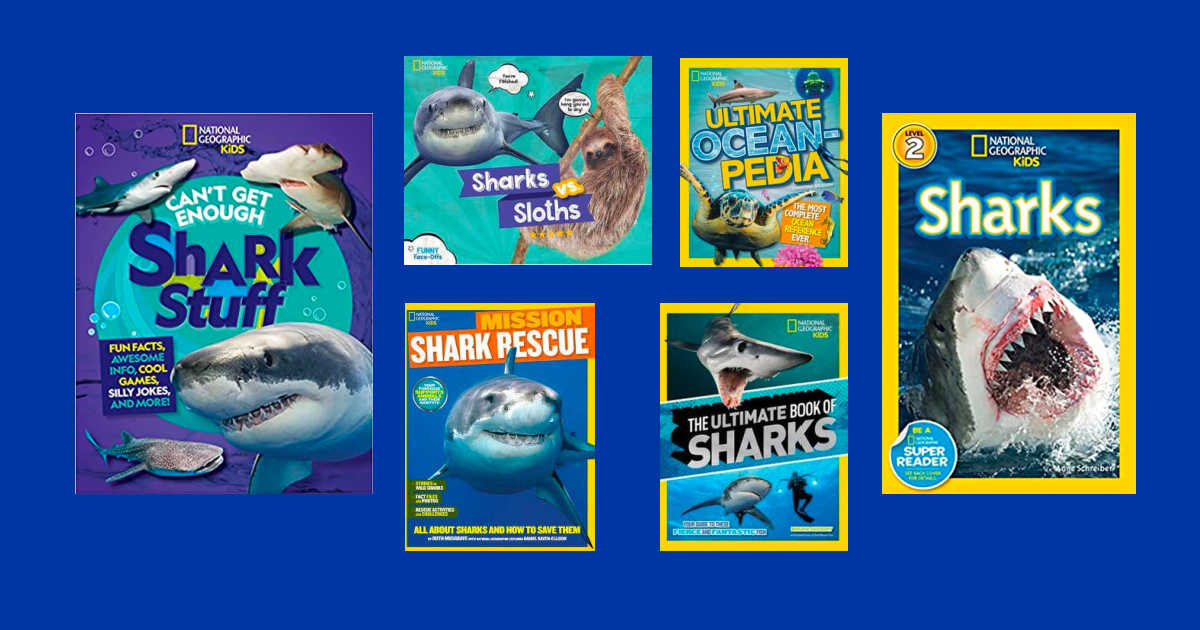 Sharks are magnificent sea creatures, so your family will love these beautifully illustrated shark books for kids from National Geographic.
Each book is filled with accurate scientific facts that are presented in a kid friendly way.
Kids will enjoy reading them and looking at the gorgeous photos as they learn and retain the information.
These are children's books, but I absolutely love them, too.
They are fascinating and engaging, so your kids will want to read them again and again.
6 Amazing Shark Books for Kids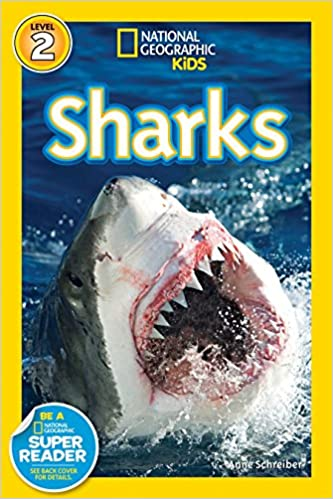 Ages 4-7
Paperback
Synopsis
Expertly vetted, the National Geographic Readers series has drawn high critical praise from the likes of School Library Journal and Booklist.
In this Level 2 Reader, young readers will learn all about sharks ― the fish who ruled the deep before dinosaurs roamed the Earth!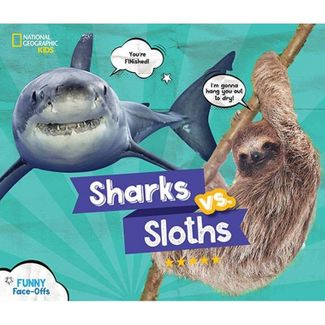 Ages 6-9
Hardcover
Synopsis
In one corner, swinging in ever so slowly, is the chillest dude himself: Sloth!
And making a splash in the other corner is Shark, ready to sink her teeth into this competition!
At first glance, they might seem too different to duke it out, but wait—- you're in for a surprise!
Readers have a ringside seat to view as they battle it out in 22 kooky and quirky categories, like Coolest Hangout, Weirdest Relatives, Best Smile, Biggest Appetite, and so much more.
It's up to you to follow the action and decide who's the ultimate winner!
A final spread devoted solely to conservation helps further National Geographic's core mission to save the planet.
One thing we know for sure: You'll be a shark and sloth expert by the end of this epic showdown!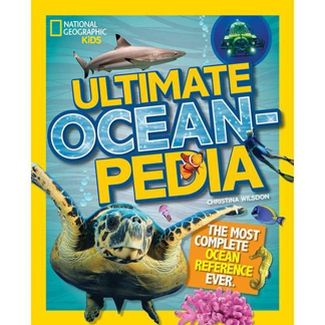 Ultimate Oceanpedia: The Most Complete Ocean Reference Ever
Ages 7-10
Hardcover
Synopsis
From tsunamis and sea turtles to riptides and reefs, learn all about the creatures, science, and ecology of our oceans, which cover more of the planet than all the continents and are just as important!
Travel through all parts of the ocean to learn how it effects our world, including storms and climate.
Amazing facts, photos, illustrations, and diagrams are found throughout this thick, keepsake volume, along with conservation tips, weird-but-true facts, and a mini ocean atlas.
Challenges to the health of our ocean and its creatures are also presented along with what people are doing to keep it pristine for generations to come.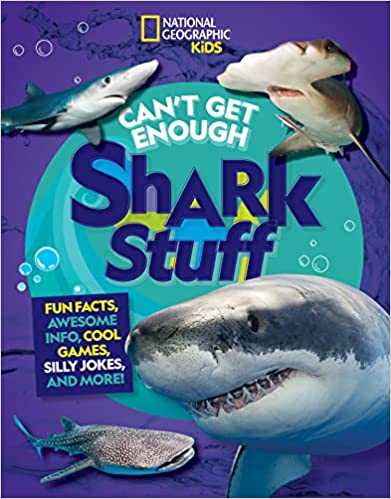 Ages 7-10
Paperback
Synopsis
Dive into the perfect combination of facts, stories, photos, and activities all about the world's most ferocious and fascinating ocean predator―SHARKS!
For animal lovers who are absolutely obsessed with everything sharks, this book has it all: tons of mind-blowing facts, games, hands-on activities and suspenseful stories from shark experts.
It also includes tantalizing tidbits about perplexing prehistoric sharks, the latest info on studying sharks in the wild, and surprising, cutting-edge discoveries about shark behavior.
Ages 8-12
Hardcover
Synopsis
This book is by internationally acclaimed marine photographer and National Geographic Explorer Brian Skerry is an underwater adventure like no other.
With exclusive photographs and personal insight from Skerry, this book takes the reader below the surface and into the minds of these spectacular predators.
Beyond the feared fins and terrifying teeth, readers will learn what its like to swim with these amazing fish, how they live, what they eat, their superhero-like senses and better understand why these graceful, confident, perfectly sculpted predators are also vulnerable animals that we need to protect.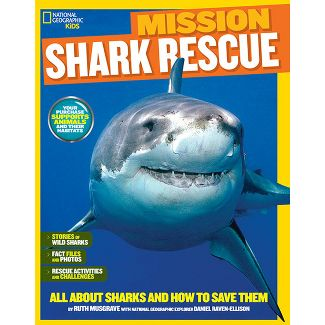 Ages 10-14
Paperback
Synopsis
Inspiring young animal lovers to get up close to all different types of sharks and the real-life challenges they face is what Mission: Shark Rescue is all about.
This compelling narrative combines fun and amazing adventure stories, gorgeous photography, hands-on activities, fascinating information, and more, connecting the reader in-depth with the animal's real world.
Meet real-life sharks and learn about their habitats, challenges, and successes, plus learn how YOU can take action and save these amazing endangered creatures.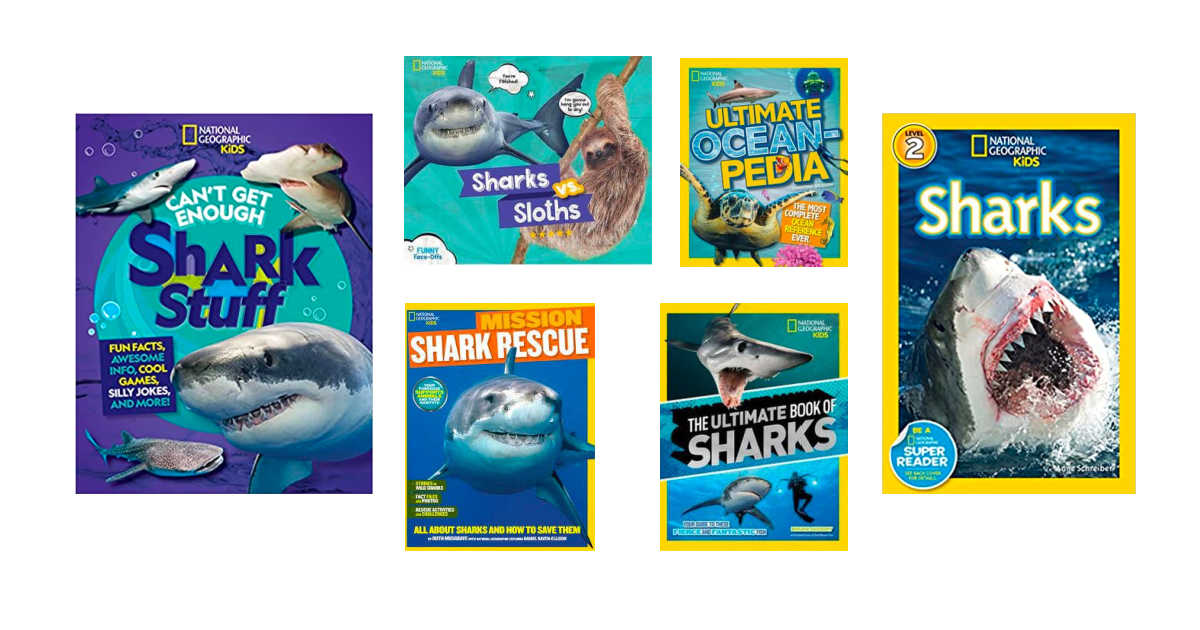 Book Giveaway
Prize Package: 6 Shark Books for Kids: Sharks!, Sharks vs. Sloths, Ultimate Oceanpedia, Can't Get Enough Shark Stuff, The Ultimate Book of Sharks, Mission Shark Rescue (arv $96)
1 Winner
Ends 8/19/22 11:59pm ET
Check out my other giveaways, so you can have more chances to win prizes.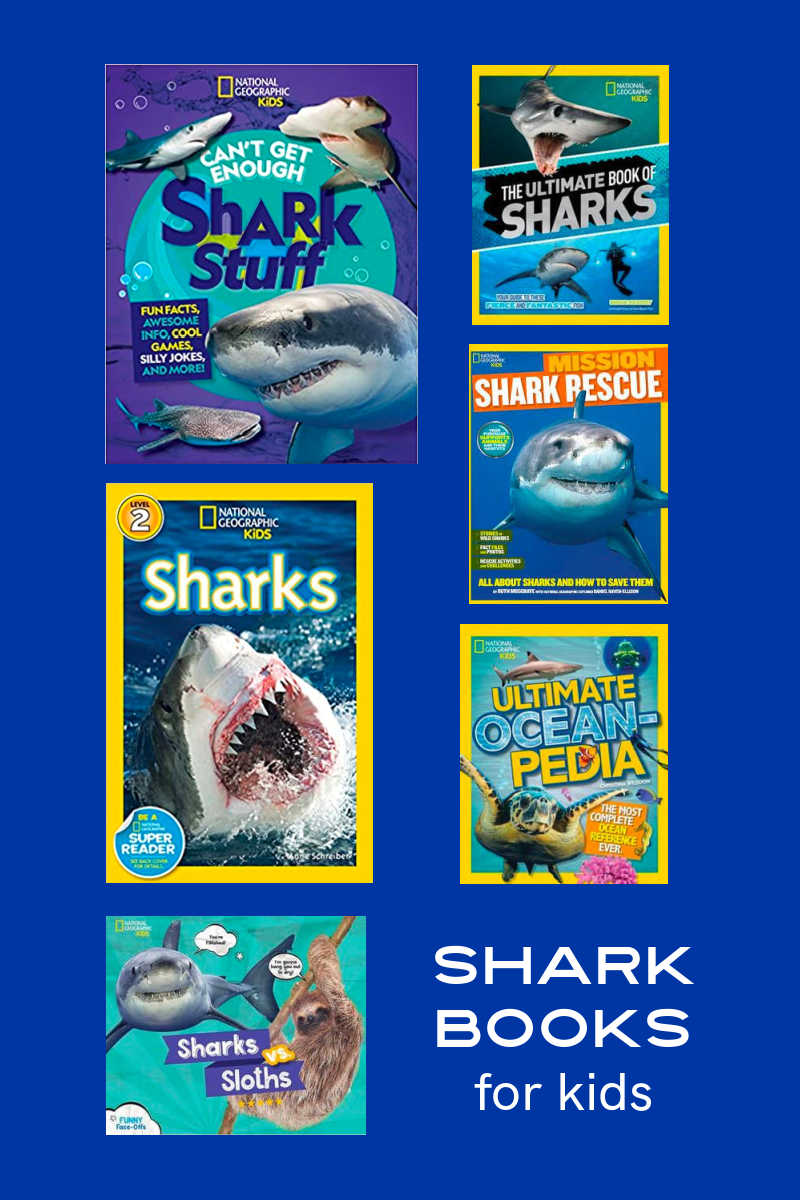 More from Mama Likes This
Take a look at my other entertainment articles, so you can keep up with the latest TV, movie and book news.
Under The Sea Crafts with Free Printable Templates
Basic Paper Craft Supplies To Keep on Hand
Free Printable Activities
Check out my free printables, when you are looking for fun activities to do at home.
Many are from Disney, Netflix and Shout Factory, so they feature movies, TV series and characters that your kids already know and love.
Some are educational, but others are just plain fun.
There are coloring pages, crafts, word puzzles, mazes, memory games and many other family friendly activities.